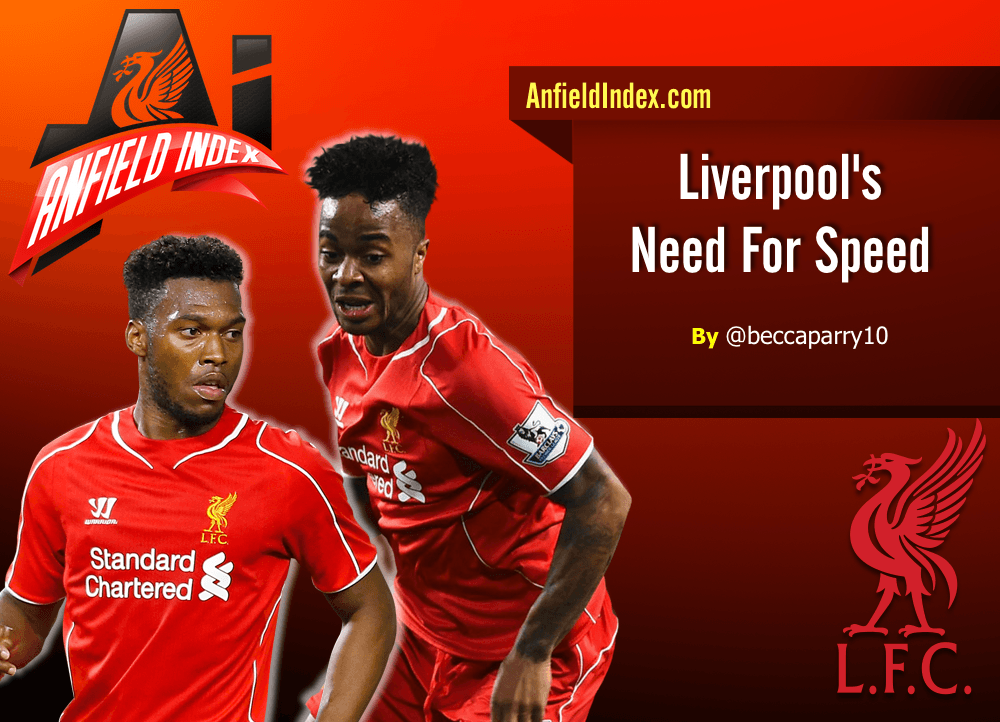 Liverpool FC's Need For Speed

After the past few weeks… well, for the majority of this season so far, actually, Liverpool's performances from the 13/14 season seem like a lifetime ago. The qualities going forward that overwhelmed every defence they came up against have dramatically fallen.
The defence has obviously been the talking point over the past few weeks. With mistakes getting more and more basic, you struggle to see where it's going to change. Buying big in the Summer to rectify our hamartia last year, just haven't materialized as we'd have hoped, but that's not the only thing that's been getting us into trouble yesterday.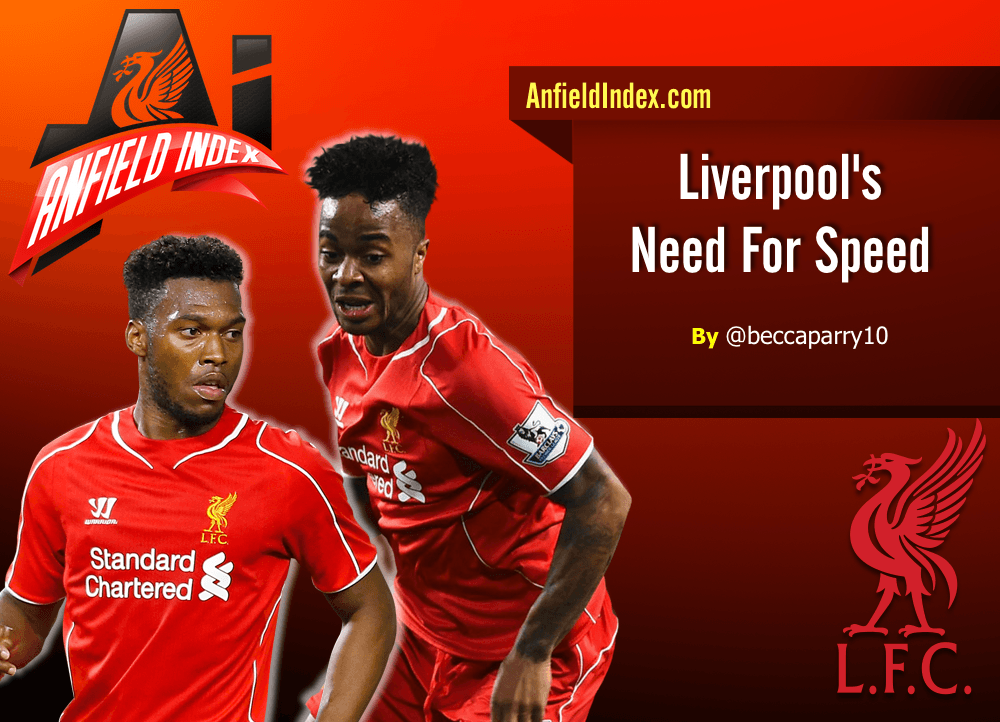 Although we're missing our sensational strike force of Suarez and Sturridge, the rest of our attack just isn't as penetrating as it used to be. And even though the Real Madrid game is harsh to draw conclusions from, failing to take the few chances we had, is yet another worrying sign.
Watching Madrid on Wednesday, it was an unwelcome reminder of how we used to play on the counter attack. We just waited for our time to pounce, and our players had the power and energy to completely take advantage. Seeing that on the other foot was a bit of a reality shock, but admittedly something that we needed.
It was said last night during the post-match reaction that the first step in getting back on track was to get a single clean sheet, and then build from there.
In terms of attacking, we need to regain our pace. It's fair enough saying that Balotelli isn't doing his job in terms of finishing the chances off, but he needs to be gifted with chances more often too.
One of the major differences between us and Madrid was the fact that when they regained possession, they were off in a flash – and the way our defence has been, they created a golden chance each time.
We've seen first hand last season, that we have players with seriously effective pace. Raheem Sterling will try his hardest, and is probably one of the only players who has impressed this campaign so far, but he can't do it alone. It seems at the moment that it's only slight glimpses of individual work that's creating chances; a far cry from the collective attacking force that scored over 100 goals last year.
Granted, we had Suarez and Sturridge, and that was obviously a huge impact in scoring those goals. However, they didn't do it alone either. Getting that mentality back to completely overwhelm teams early is greatly significant, as we're giving teams too much time on the ball at the moment –  too much time and respect for them to play out their gameplan.
If getting back to basics is the only answer in getting back Liverpool on track, then we need to focus on both ends of the pitch. If the main objective is to keep clean sheets in defence, then we also need to take a leaf out of our own 13/14 book in reviving the pace going forward.