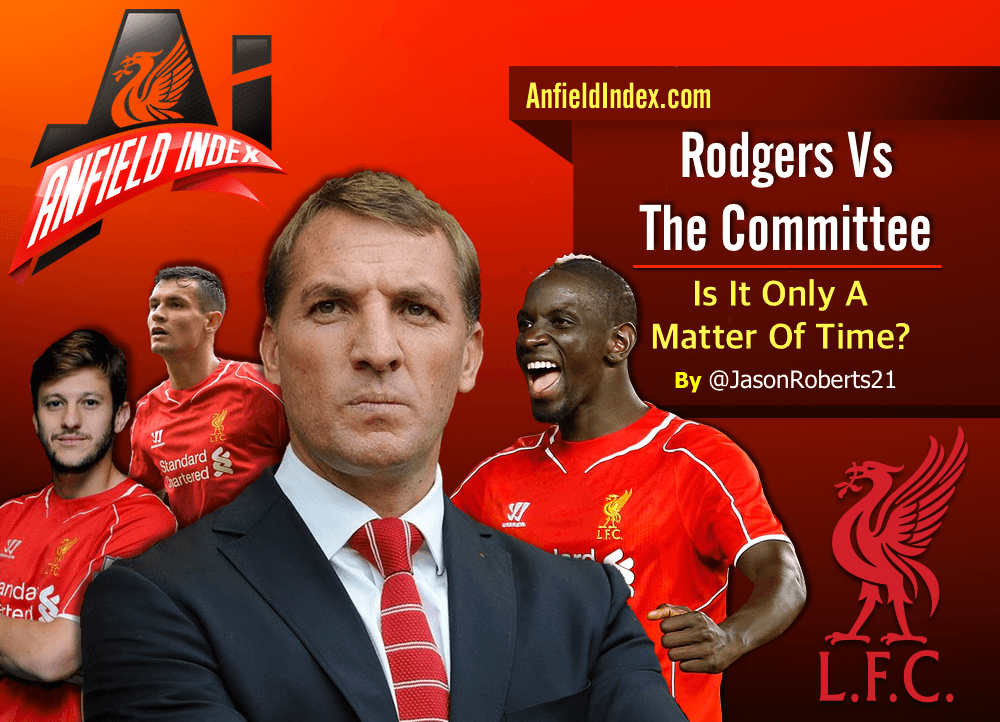 Rodgers vs The Committee - Is It Only A Matter Of Time?
We're all experts when it comes to transfers aren't we? Whether you are an armchair scout who watches hours of football or a more casual fan who relies on YouTube clips, the chances are you have an opinion on who you think the club should buy. As a result, you simply can't understand why your club isn't snapping up the players who you know would make all the difference to the team.
Now there's a school of thought that the scouting process is far more complicated than that and there's no doubt that there is more to it than most of us assume, however I can't help but think that at Liverpool Football Club the process is more confusing and overcomplicated than is necessary.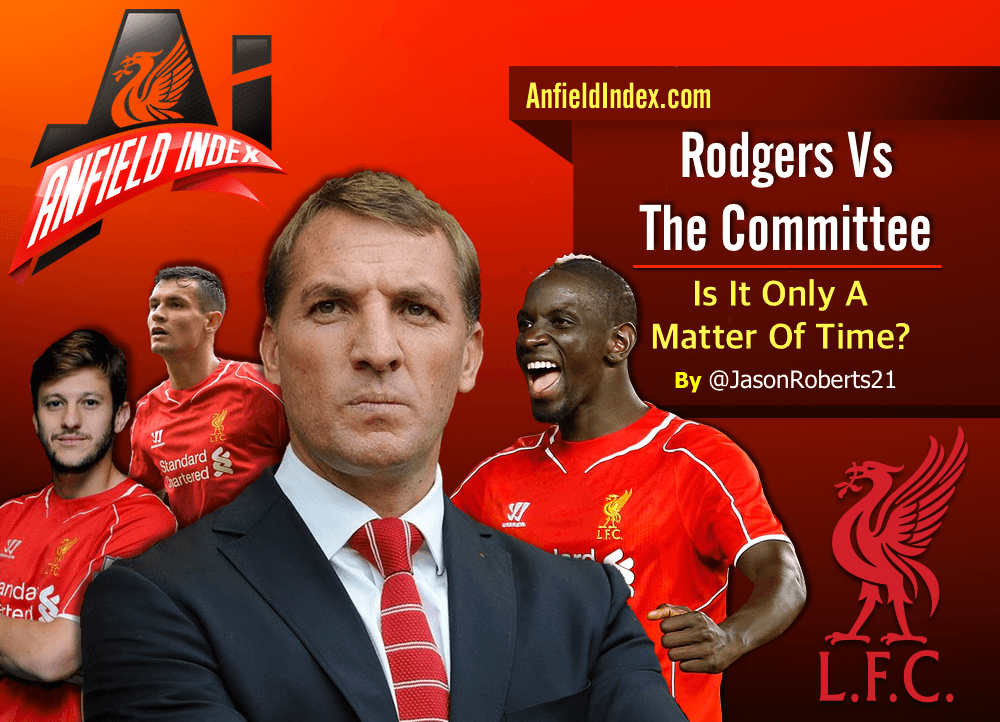 Granted, my view is an ignorant one. To me the way it should work is as follows: the Manager identifies to his scouts the type of players that he requires to improve the team (basically position and characteristics), they compile a dossier of players who meet the requirements, the Manager says who he wants from the list then the Chief Executive tries to do the deal (obviously with the green light from the Owner/Chairman/Board). The only deviating from this is when a Manager already knows who he wants.
Undoubtedly there is more to it than the above, however surely not much more? After all, it'd be a waste of money to sign players who don't meet the requirements of the Manager's philosophy wouldn't it?
Cue Liverpool's much debated transfer committee! Now I don't know the ins and outs of how the committee works (I dare say those within the club would struggle to explain it!) However, what I do know is that there is a clear divide between "committee signings" and "Rodgers' signings" which does little more than confuse and frustrate me. Take Mignolet as an example – in order for Rodgers' philosophy to be successfully implemented he requires a goalkeeper who commands the box, is comfortable with the ball at his feet and who has excellent distribution. Yet "committee signing" Mignolet exhibits little of the qualities required and instead was apparently purchased based on his impressive shot stopping statistics whilst at Sunderland. In the right team Migs would excel as he's far from a bad 'keeper, however what is the logic behind spending £10m on the lad with a view to altering his entire game? Why not bring in someone who fits the bill naturally? The fact that we are now looking to bring someone else less than 2 years later says everything to me.
In the summer of 2013 Liverpool's "committee signings" included Aspas, Alberto, Ilori and Sakho on permanent deals. Aspas flopped (to put it politely) and is now on loan with a view to a permanent transfer away from the club. Alberto and Ilori are also both out on loan for this season and Sakho is blatantly not in Rodgers' long-term plans despite the reported £17m outlay on him just over a year ago. This season the debate has raged on with fans criticising the expensive "Rodgers signings" of Lallana and Lovren who have already been written off by many as being unworthy of their large transfer fees (reportedly £45m combined) and not of the required quality. You then have "committee signing" Mario Balotelli who at present has struggled to fit in with our system and arguably hasn't received the full backing of the boss.
The most notable success that we've had in the transfer market under Rodgers' tenure was in the January 2013 window when the club signed Daniel Sturridge and Phillipe Coutinho for just over £20m to great effect. Their signings were supposed to represent the successful blueprint that would be followed up in subsequent windows, however this has failed to materialise.
With a large number of Liverpool fans unconvinced on letting Rodgers take total control of transfers based on his reported previous preferences including Ashley Williams, Ryan Bertrand and Michael Vorm, but the with committee signings being so easily disregarded in the main, then how does the club progress in the transfer market?
Surely FSG won't be happy spending millions on players who Rodgers doesn't pick and don't last more than a year or 18 months at the club. Therefore in my opinion it's only a matter of time before the need for change rears its ugly head. On pitch success will undoubtedly have a major influence, however stability is such an important factor in sustainable success and I certainly wouldn't class our transfer policy as stable. Which ultimately begs the questions – will this lead to a showdown between Rodgers and the committee? And if it does, who will come out on top?
Will the committee end up being restructured into the more traditional scouting/transfer system that I mentioned earlier? Will Rodgers gain total control or will he have to continue attempting to fit expensive square pegs into round holes? Let's hope a compromise can be met sooner rather than later.