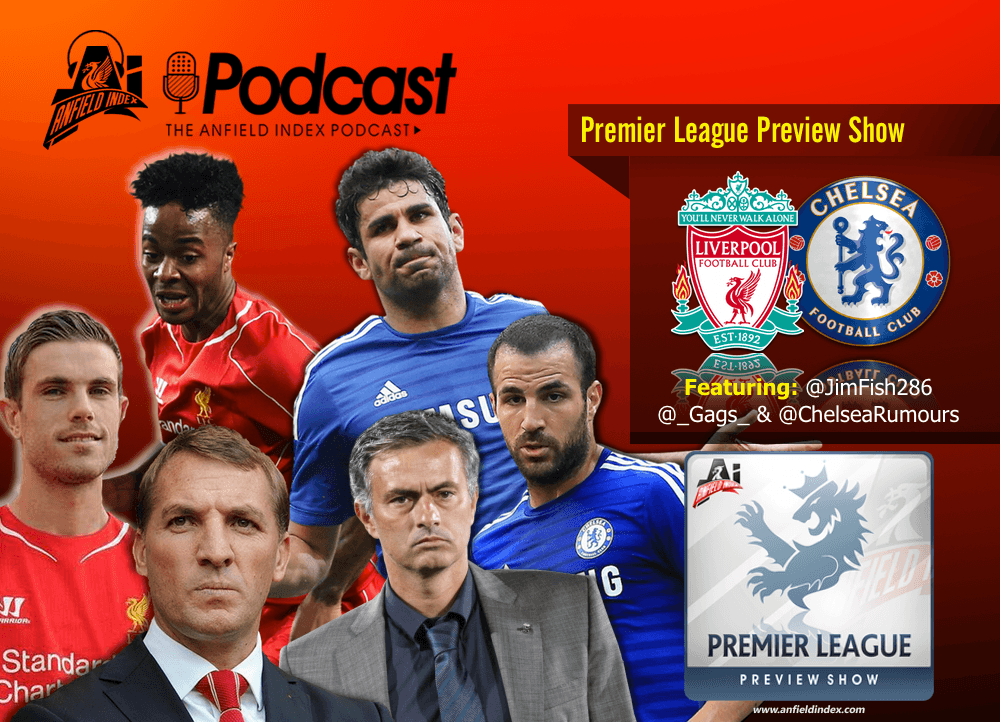 Premier League Preview PODCAST: Liverpool Vs Chelsea

Premier League Preview Show – Liverpool Vs Chelsea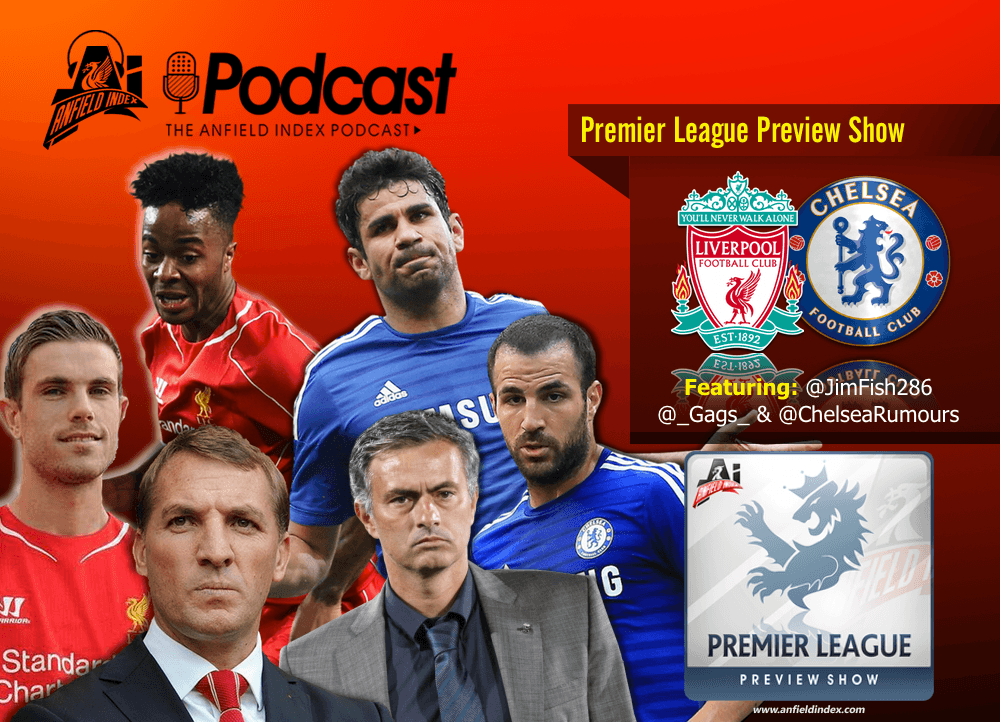 Date: 5th November, 2014
Another day, another podcast from Anfield Index. This time the Premier League Preview Show!
Jim Fishlock hosts this show speaking to, the owner of Anfieldindex, Gags Tandon and Chelsea supporter, owner of popular @ChelseaRumours Twitter account, Rasmus BaekGaard.
They discuss the following:
– Brendan's obsession with the 4-2-3-1 formation
– Diego Costa and Cesc Fabregas – how two top class signings can transform a side
– Have Henderson and Sterling been Hodged or is Brendan behind their poor run of form
– Nemanja Matic – what a player and what a signing
– Jose Mourinho – why do Liverpool fans hate him
There's also a bit of fun at the start with Gags put through his paces by Jim Fishlock's "Proper Liverpool Fan' Quiz! Finally the host and guests pick their sides for the weekend's big clash!
All this and more… it's Anfield Index's Premier League Preview Podcast!