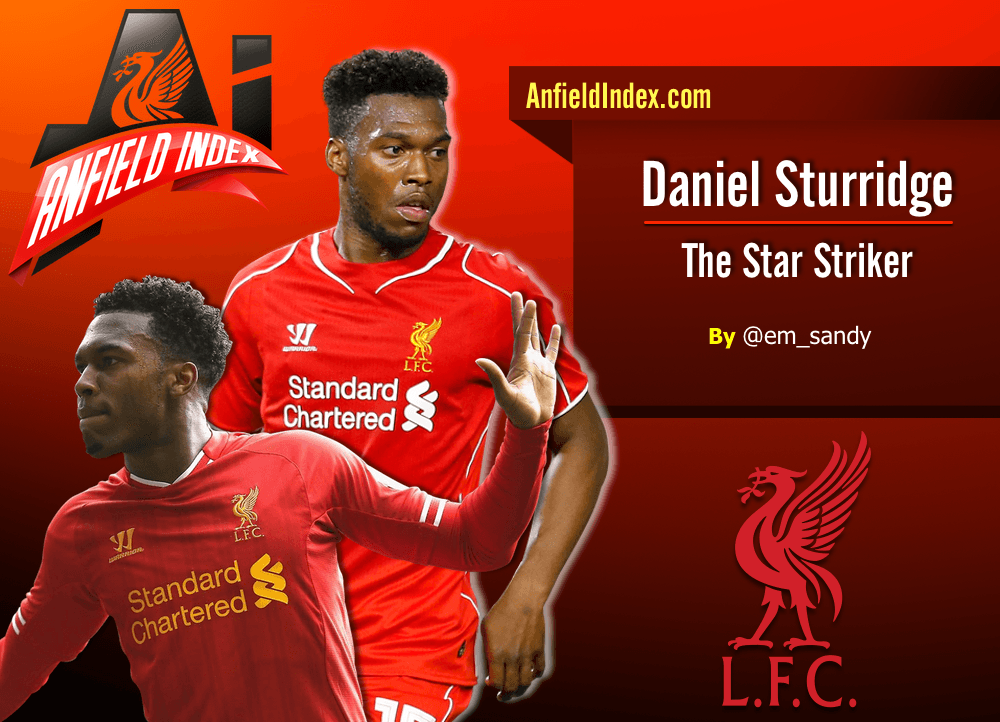 Daniel Sturridge: The Star Striker
Recently, Steven Gerrard admitted he believed Liverpool's Daniel Sturridge was the best striker available to Roy Hodgson, eclipsing Manchester United's Wayne Rooney. Although there is debate in this, there is little when suggesting he is Liverpool's main man. Following Luis Suarez's unfortunate departure, the Reds have struggled so far this season to score goals. Whilst Sturridge has remained sidelined through injury – Liverpool have had to continue without the two sources of 80% of their goals scored last season. Furthermore, Balotelli has failed to impress since his arrival and the responsibility of goal-scoring is now, more than ever before, resting on Daniel's shoulders.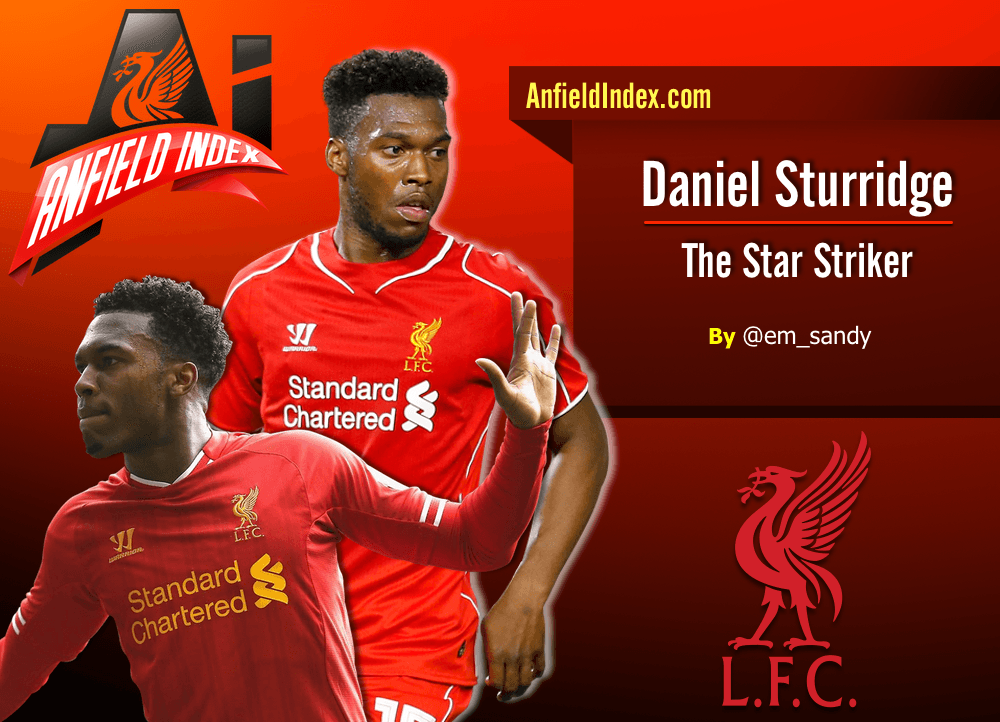 Sturridge and Suarez's partnership last season was one of the most exciting the Premier League has ever seen. The quality of his Uruguayan partner cannot be underestimated but there's no denying that Sturridge played a major role in his team's success. The pair scored an unbelievable 52 goals in the Premier League last season – with Daniel Sturridge scoring 21 of those and adding a further three goals in cup competitions. With an overall tally of 24 goals in the 2013-14 season, the England striker has proven his goal-scoring ability.

When you are asked to consider Sturridge as one of Liverpool's greatest strikers, it's hard to compare him against the likes of Michael Owen, Robbie Fowler and Fernando Torres, to name a few. His Liverpool career  has been relatively short, his appearances fewer in most cases and his peak only recently reached… or has it? Rodgers has insisted, as have many others, that Sturridge has not yet shown his best and there is still more to come. If that is the case, it's exciting for everybody.
Where he may lack in pace in comparison to Michael Owen, he combats this with agility. Where he may lack in strength in comparison to Emile Heskey, his movement allows him to create time and space on the ball. His goal-scoring ability is admirable, even to those of similar talent like Robbie Fowler. I think it's also fair to suggest his confidence is high too and he's not afraid to try the peculiar, the creative.
What may be restrictive however, is his proneness to injury. Like Michael Owen, the current front man has suffered many lengthy sit outs. If he is to break records and plant himself in the soils of the Liverpool history books, he needs to remain fit and strengthen up departments which are weak. If his return from his current injury can inspire a Liverpool comeback – it will only help him to prove his quality.
After unsuccessful spells at rivals Chelsea and Manchester City, Sturridge has finally found form at Liverpool where he has made 52 appearances in all competitions since he was brought for £12 million back in January 2013. Thirty-two league goals in forty-six games is an impressive tally for any striker and one, at his age, to be proud of.
With a win ratio of 59.62% – Sturridge's individual goal to game ratio seems immense, averaging a goal in every 1.44 game played. With a contract signed lasting until 2019, only time will tell whether his quality is consistent. If he continues to score goals at the rate in which he has recorded previously, there is no doubt that Daniel Sturridge can go on to be one of Liverpool's greatest strikers.