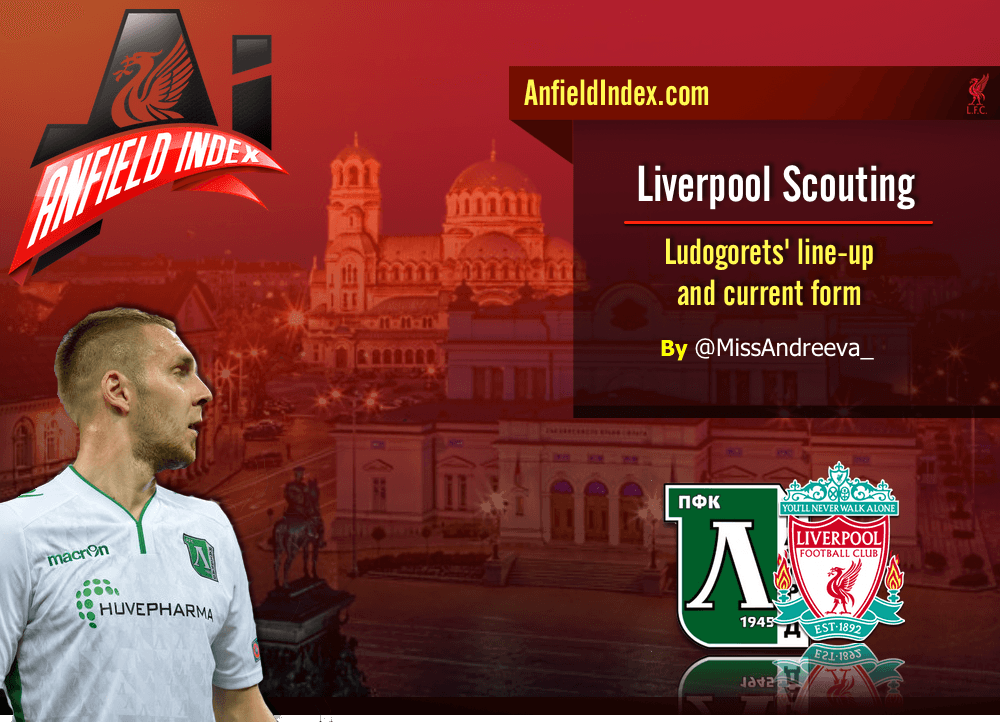 Liverpool Scouting: Ludogorets' Line-up and Current Form
Coming to Bulgaria is never easy. Playing in front of 45,000 passionate supports at -3 degrees is a tough challenge. The Bulgarian champions have nothing to lose. They are writing their own history and it's a brave one.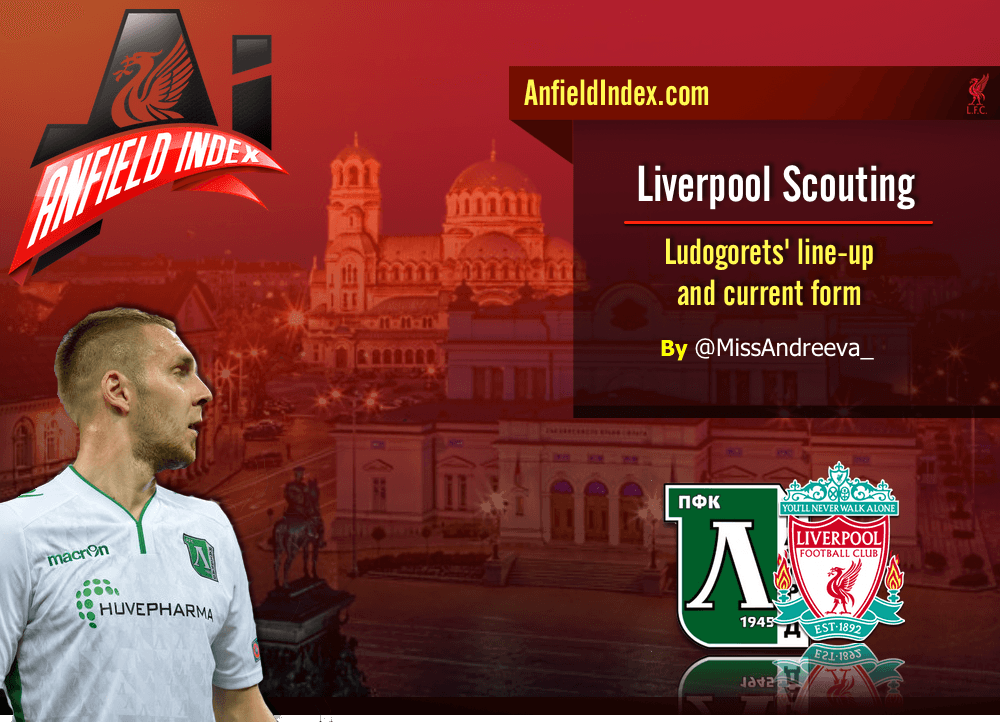 In the Champions League, despite showing great form in the first 3 games, scoring a goal at Anfield, opening the scoring and saving a Ronaldo penalty in Sofia vs Real Madrid and achieving an injury-time 1-0 win vs Basel again in Sofia, they crashed massively vs the Swiss away at Basel. A 4-0 loss with unforgivable mistakes in defence and no real threat up front.

This is how Ludogorets lined up against Basel in their last game. The main strength of the team is the pivot Espino-Dyakov providing excellent cover for the centre-back pairing Moti and Terziev, who also are respectably solid. Moti was even recalled into the Romania National team after years of absence.
On current form Ludogorets are doing great, not really playing exceptional football but picking up results – WWWWD and they are currently 2nd in their league 5 points behind the league leaders CSKA Sofia, with whom they had a clash this Saturday. The game was pretty intense with a tough standard of play even for Bulgarian football. Two straight red cards for each team, both for tackles involving going studs first at an ankle and a knee respectively. Challenges that make me really nervous ahead of the game on Wednesday. Ludogorets' top-striker is currently injured, but besides him the manager Dermenjiev doesn't have any other absences. He also didn't rest any players ahead of the Liverpool game. Marcelinho and Misidjan(Vura) were their most dangerous players, although their goal came from a wonderful set-piece goal by Espino. In Bezjak's absence it's Hamza who now plays the striker in the never-changing system of 4-2-3-1, which in Ludogorets' case is pretty successful. The defense was more shaky than usual, which puts me in a mood to think we might actually win if we finally decide to show some balls. But that is another topic.
Liverpool can win this if they're solid enough at the back. If we score an early goal they might bottle it as they did against Basel. Location and weather might be on Liverpool's side but it's time to prove they deserve to wear the Red shirt. I wish a safe trip to all the travelling Reds. Believe me you will see many fellowBulgarian Reds when you arrive here! I am waiting for you at the stadium!
** Team sheets are from Transfermarkt.com