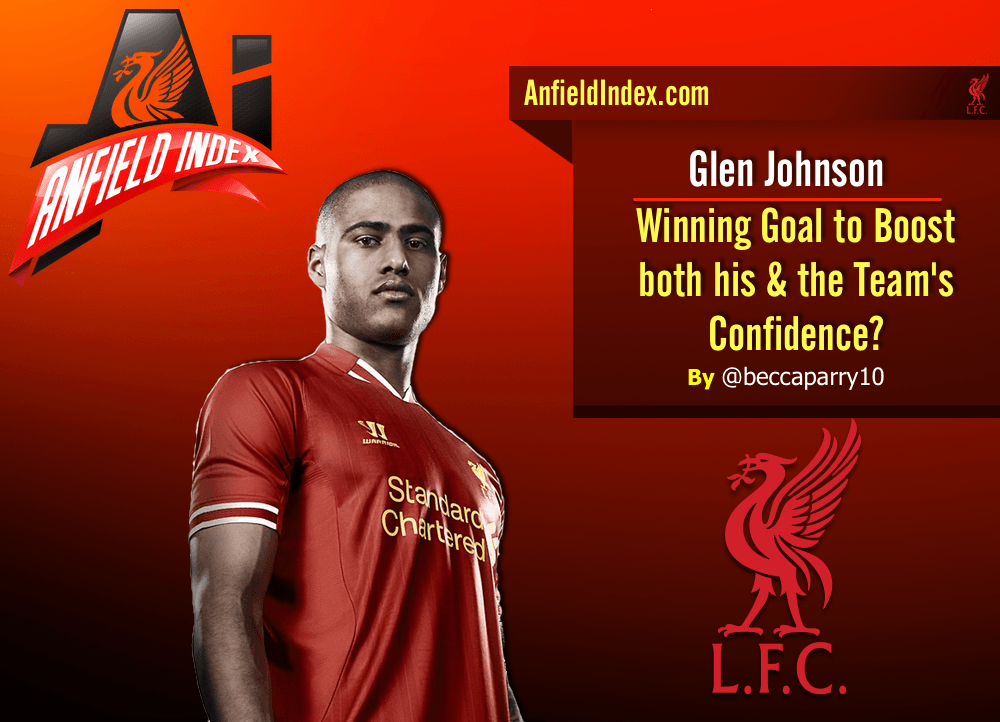 Winning Goal To Boost Confidence of Johnson and the team?
A single goal can do wondrous things. They can win you a final, a league title, instil confidence, or in our case, the relief of ending a losing streak.
A goal can also get critics off your back. Glen Johnson has had a lot of criticism over the past few months for different reasons, including being out of position leading to key goals conceded, as well as losing possession etc. Unfortunately, you would have to have lived under a rock to not have heard the negatives.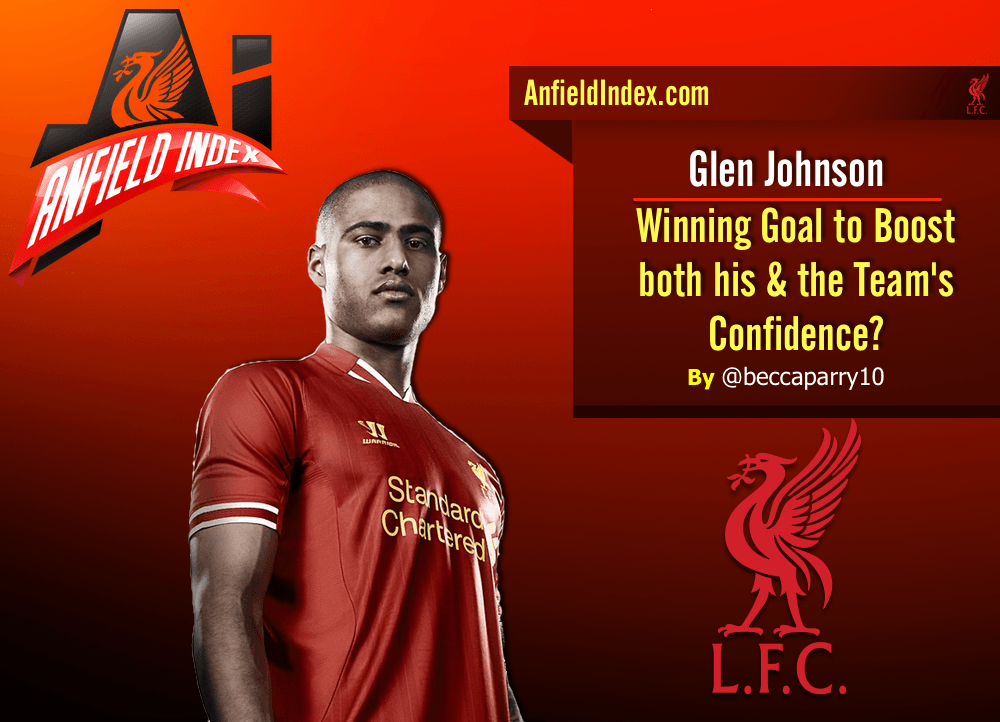 Which is why a number of people may have been eating humble pie for their Saturday night supper after the right-back put his body on the line to head home the winner in the dying minutes against Stoke. A goal that comes with so much relief, after such a disappointing run of performances.
But the question is now being asked about whether this type of bravery and persistence to get the goal we desperately needed, is enough to turn the fortunes of Glen Johnson around?
The teamwork that led to the momentum in getting that goal was a big plus. There have been times this season when even some of the players' own criticisms have been themselves –  where performance and commitment levels have been questioned.
But there was a number of chances before we got the goal which showed us slight glimpses of the Liverpool we know, including the build-up to Joe Allen hitting of the woodwork. Improved performances and victories in the next few games, and our season could be on it's way to getting back on track.
People have questioned why Rodgers chooses to stick with Johnson for the majority of this season, despite poor performances. He may not have had the most composed of defensive displays, but he was there when we needed someone to take one for the team. Several stitches in his head definitely proved this later.
In terms of turning his own season around, getting critics off your back even just for a few games can give you the opportunity to take a step back and look at your own game. However, this is provided that the results are improving for Liverpool.
Another negative that has heaped pressure on the defence is the absence of Sturridge. Less attacking force means more pressure at the back, pressure that we haven't dealt with very well at all.
It gets you thinking though. There may have been defensive mistakes which have mightily cost us, but isn't it refreshing to see a player go all in for the cause? Let's just say I think we'd be waiting a while to see Balotelli dive in for a header in those dying moments circumstances.
You'd hope that the confidence of a winning goal can kickstart the transformation of better performances from both Johnson and the team. Improved composure all round could be the key for less defensive mistakes, and more space for mobility.