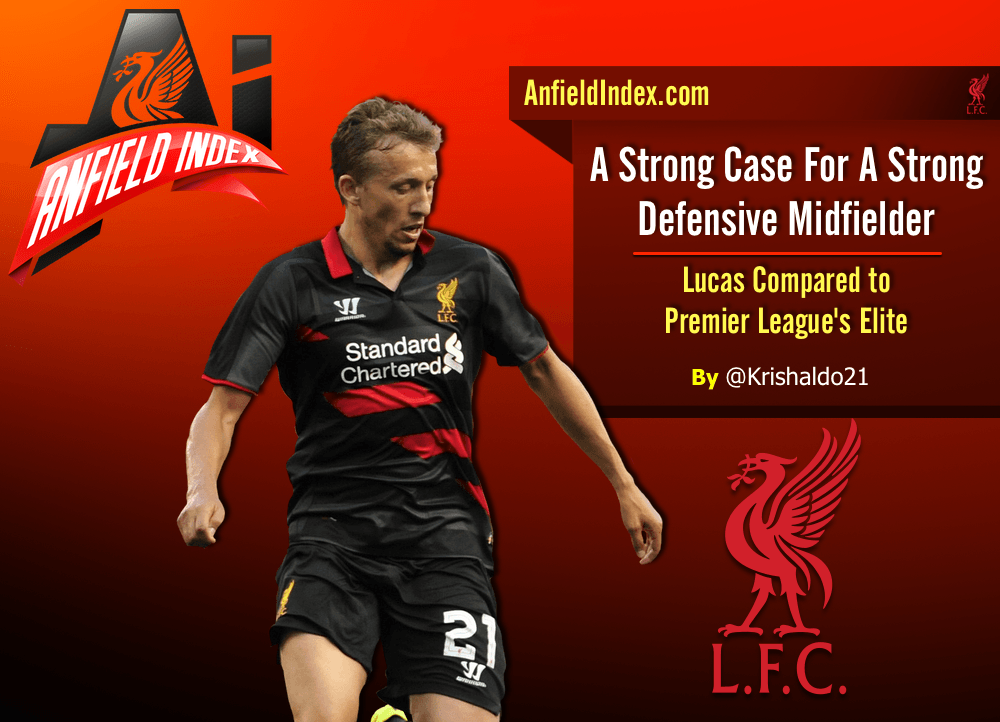 A Strong Case For A Strong Defensive Midfielder
It's been long debated (since the arrival of Rodgers, and probably before) that we needed a proper defensive midfielder in the team. And by this, I mean a midfielder who is defensive, not a midfielder who just happens to play his game in that space.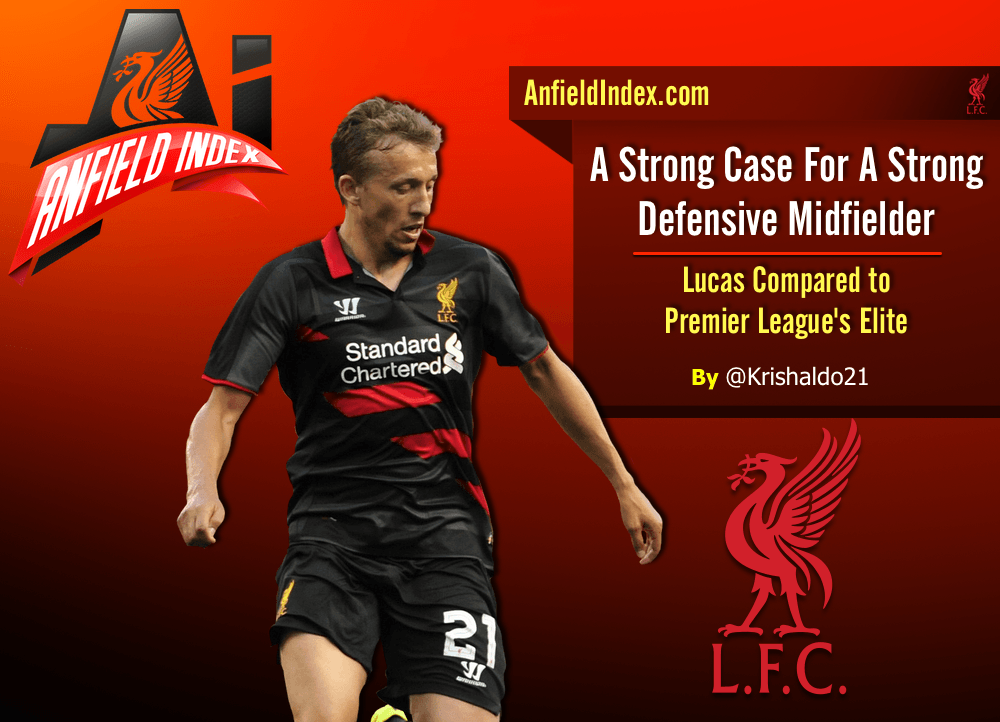 There are a few key differences. The 'Pirlo' role (regista); his job is to primarily receive the ball and launch attacks from deep, but not break up play (for Juve, Pirlo plays with three CBs behind him and Vidal & Pogba either side of him). There's the 'Xabi' role (deep lying playmaker) where his job is to dictate play, keep the ball moving and launch attacks when they are on, but again, not primarily defensive. He will need to be played along side someone in a 'Mascherano' role (destroyer), who does what it says on the tin: destroys attacks and closes space with pace and aggression. Then there is the 'Makelele' role (my personal favourite), a player who will use his nose to sniff out danger before it's even happened. It may even be so subtle that he only adjusts his positions by just one or two steps to reduce options for the man with the ball, and therefore cause him to go backwards or sideways, never having to make a tackle or interception. Didi Hamann was also a hugely impressive player in this department.

Last season and the majority of this, we haven't had any defensive midfielders playing, only Gerrard playing at the base of the diamond or middle of the three CMs in a quasi-Pirlo-Xabi role without the 'destroyer' beside him or the three CBs behind him.
So what are we missing when we don't have a defensive player there?
Against Crystal Palace, Gerrard made zero tackles and zero interceptions. That's offering (statistically) zero protection to your defence. Of course, what doesn't get picked up on stats are things like his positioning and the clever movement mentioned earlier, but as we have often complained about for over a year is that he can't do this as well as a specialist defensive player anyway.
Just looking at what a player in that role should bring, we can compare Gerrard 13/14 and 14/15 with Lucas and others in the league.
The shorter the column means that the player is making tackles and interceptions more frequently, and the higher the line is, it means that they are tackling with a much better efficiency (i.e. there's no point making 20 tackles if you only end up with the ball once, because that just means you didn't win the ball 19 times).
So in an ideal world you want the lowest column and the highest line. Something that Matic ALMOST succeeds with, if it wasn't for our very own Lucas. He's only played 377 minutes this season and already made more tackles and interceptions (53) than Gerrard has (50) in 1,210 minutes.
In a totally hypothetical scenario, if we imagine Lucas had played the minutes that Gerrard has this season in that role (being a proper defensive midfielder) he could have made 170 tackles or interceptions compared to Gerrards 50 this season. Admittedly, most of Gerrard's more recent minutes have been further forward, so not directly comparable, but last season Gerrard made 183 tackles or interceptions ALL season. That's a phenomenal amount of 'destroying' going on by Lucas, protecting our already fragile defence, that hasn't been utilised in the hope that a play-maker will compensate by setting up attacks and goals at the other end. If we imagine Lucas played the same minutes as Gerrard last season, he could have made over 400 tackles or interceptions, but of course, last season we had the movement of SAS (and the other S later on) up top, with the goals that go with them. Conceding 3 isn't so bad when you score 6!
But we don't have them now, and we need to be a little more conservative with our play. We can't score over 100 goals this season with just Lambert up front (I think Borini has fallen down a well or something, as no one has seen him for weeks).
I imagine that, in the system we currently employ with a defensive midfielder, Lovren could even look better too. Last season, he played in a predominantly 4-2-3-1 formation with two midfielders just ahead of him (Schneiderlin, Wanyama and/or Cork). So far this season, Lucas has won the ball back more frequently than either Wanyama, Schneiderlin or even Matic. Of course, Southampton have two shielding players, as opposed to just Lucas, so the extra body will inhibit space for the opposition more resulting in even more protection, but I still feel that a real defensive midfielder would give much needed security for Lovren, meaning he doesn't have to charge out and leave a very wobbly Mignolet all alone with Skrtel.
I still harbour hopes of a Lovren/Sakho centre back pairing. Both of whom I feel are good players in the wrong system. It was less than a year ago that Carra and Neville were hailing Lovren as the best centre back in the league (and those two know a little about defending in the Premier League!), plus many will have seen Sakho dominate for France.
I feel the key to getting these two playing (or any defensive partnership) is to give them the protection they require. With Gerrard infront of them and fullbacks bombing on, they are often left completely exposed with far too much space to cover themselves, so therefore mistakes are made. We can't rely on Toure forever (I doubt he will have his contract extended beyond this summer), so we need to get a system working that gets the best out of what we have. I feel a defensive midfielder is imperative for that, and given the stats above, we may even have that man in Lucas.