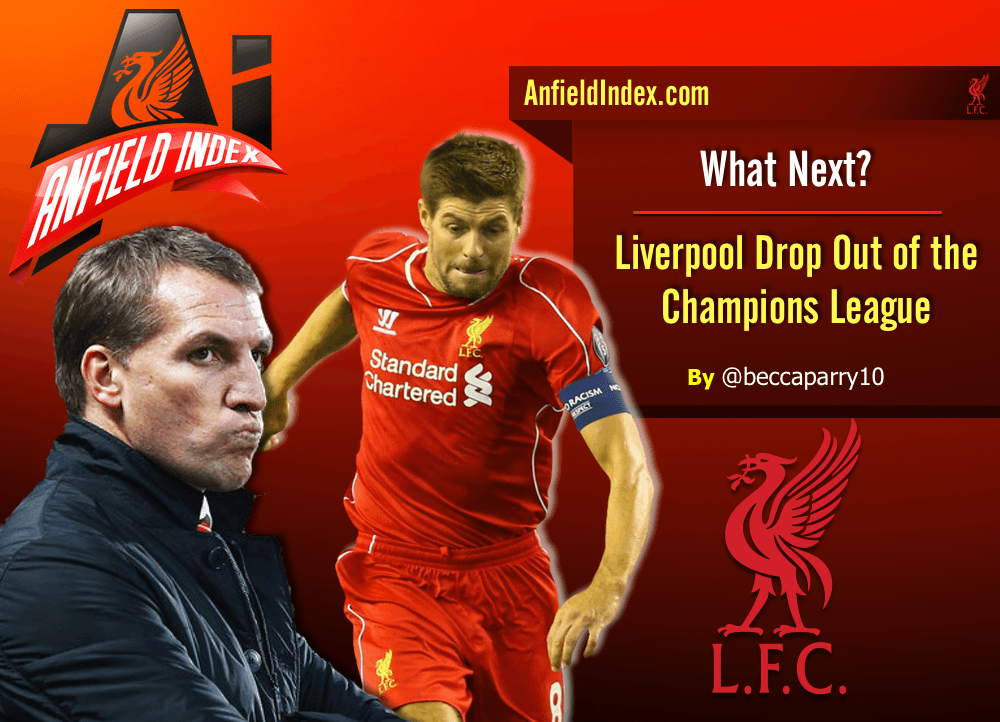 Liverpool Drop Out of the Champions League: What Next?

As painful and frustrating as it was to watch against Basel, the Liverpool manager, players and fans have come to the conclusion that we just weren't good enough. There were a couple of poor decisions that went against us on Tuesday, but overall, it was the performance over the six games that cost us, not just one.
The first half performance was strange in the sense that we needed to see so much in terms of urgency, yet the setup was fairly defensive with not much promise of mobility.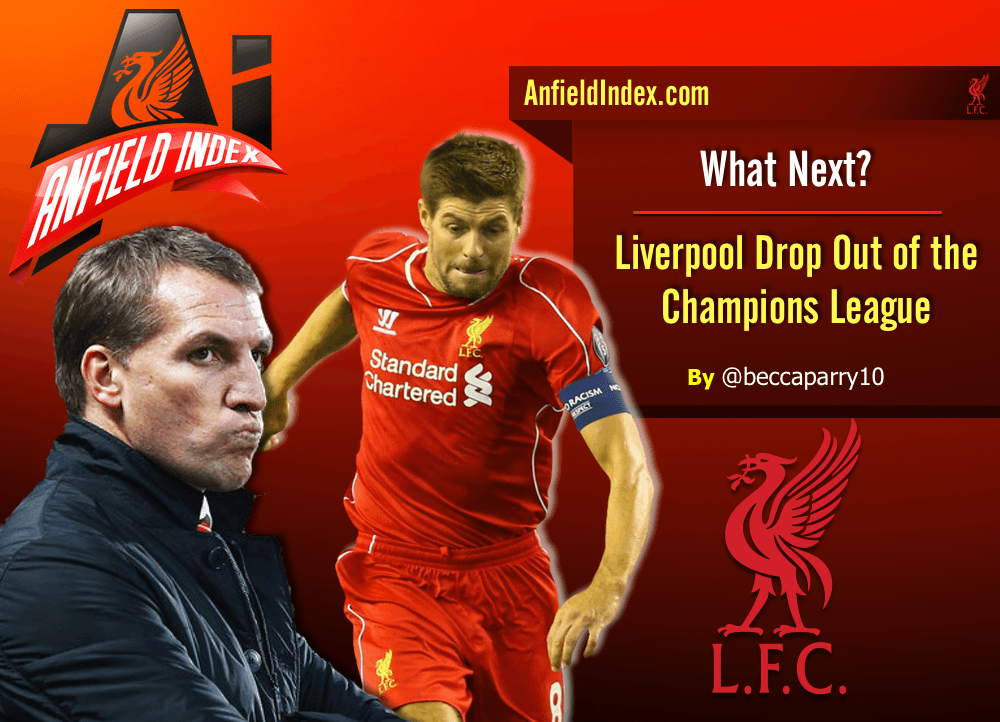 Simon Mignolet has been criticised over the past few weeks, and although personally I haven't portrayed him negatively, his performance against Basel was poor. He made some great saves to keep us in it towards the end, but overall, goal kicks were ineffective, especially when the only route we had was to play long balls up to Rickie Lambert. With no support, and when we are struggling to win second balls, chances were few and far between. We were going nowhere fast.
In the second half, we did improve in the sense that we got the ball on the floor, and without Lambert, we had sourced other options going forward. There was more space to be had, but in the end it definitely was left too late to have so much of an impact on the game.
In terms of going forward, there was a lot from the past few months that we can work and learn from, but I think that because of the importance of the Basel game, a lot of the problems came to the forefront again.
I'm a firm believer in the concept of when people have said that we aren't that far away from it clicking, but it won't be easy. We have lost our two main strikers, which has disturbed the balance of the whole side, as well as drastically reducing the levels of creativity.
We've learned now that Steven Gerrard isn't going to play every game, and we've got past the point of the world falling apart if his name isn't on the team sheet. But without him we wouldn't have had any hope on Tuesday night. Even though he is still our captain, it's down to him if we are to really turn up the tempo in those circumstances.
Another thing that needs working on is Jordan Henderson's finishing. That was one of the targets for him last year, as after so much progression, that was really one of the only things missing from his game. He had a few good chances in the Basel game, including a late header which could have made a difference. He has played a lot recently, but from an onlooker, we don't see the best of him when he is out wide. He is much more of an instinctive player instead of someone who likes to have time on the ball.
In terms of moving on to Manchester United, I think Lazar Markovic deserves another chance to prove his worth. Granted, he shouldn't have had his hand as high as it was for the sending off, but it was an extremely harsh decision. For the time he was on the pitch, he didn't look out of his depth, and opened up some of the gateways for us in getting past the Basel defence.
And in regards to the striker situation, Gerrard highlighted that the game on Tuesday was one too many for Rickie Lambert in such a short space of time, especially for someone of his age. With Balotelli and Sturridge out, and Borini not making much of an impact, I would stick to pushing forward without a forward for now. We found it much more effective when we kept the ball on the floor and worked a way through the defence – we began to find some of the passing from last year.
It's not going to be easy to regain our season, especially with the targets that we set ourselves. What we can hope for is a good run in the league, as we're somehow still right in there in terms of getting in the top four. We can start with giving everything we've got against United on Sunday.