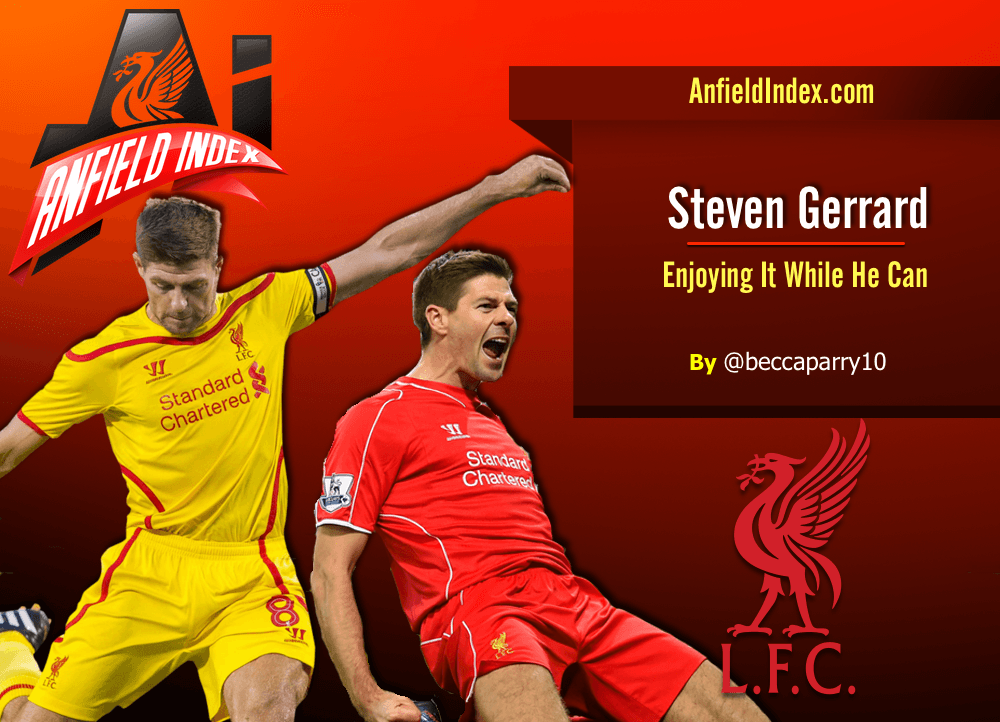 Steven Gerrard: Enjoying It While He Can

One of the big debates recently has been which side of the fence you're sitting on regarding Steven Gerrard. Was it the right time? Should the club have done more to keep him? After announcing his future move to LA Galaxy, there's now no turning back.
The Liverpool captain will not complete the fairytale of being a one-club man, although a lot have come to the conclusion that this was the right step forward for everyone concerned. Gerrard can take his family on an adventure in terms of a new lifestyle, experience a different type of football, and most importantly for him, try and add to that medal collection.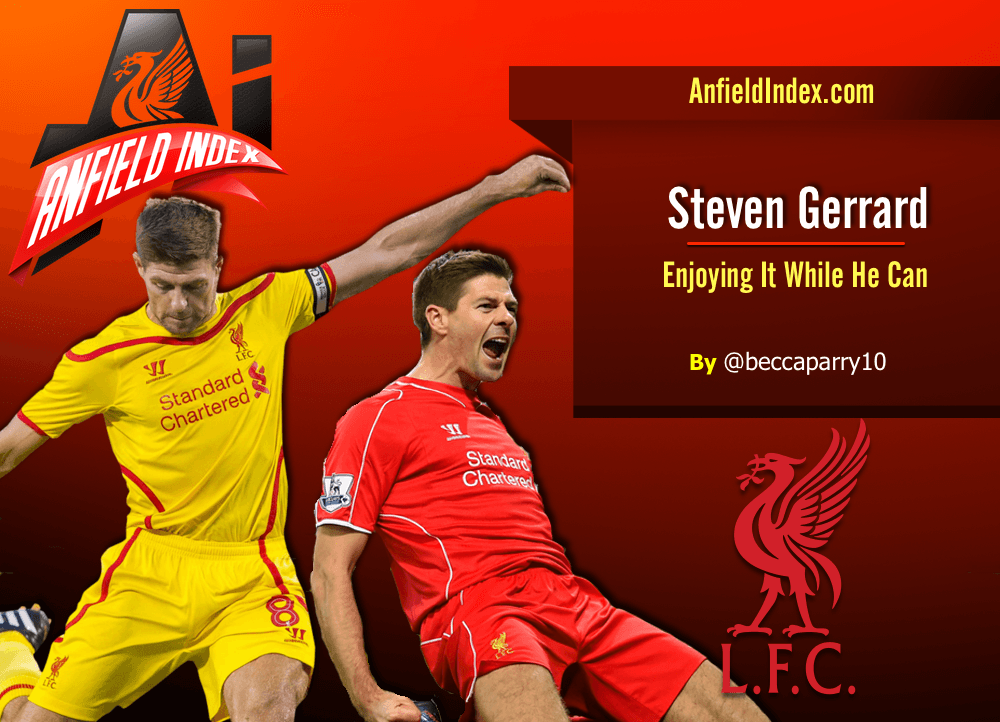 As he said himself, though, there is still a lot of football to be played before the no doubt tearful goodbye at the end of the season. Can he end his Liverpool career in a big stadium like Wembley or in a Europa League final? Along with the primary target of securing Champions League football for next season, trophies now seem all that more significant.
Gerrard hasn't had the best season, provoking opinions of whether his age is taking its toll on his body. Brendan Rodgers has said that he needed to manage the skipper's games, now and in the future. In his leaving interviews, he did note that the conversations about this did have an impact on his overall decision to leave.
But ever since these announcements, Gerrard has looked more relaxed – he looks like he's enjoying the whole experience a lot more, and savouring his last few months in a red shirt. Over the last 12 months, especially during the final stages of the title surge last year, he's had to carry the team, as well as the city's hopes on his shoulders. That's again why the Chelsea result felt so cruel. Now, you have to say it looks like a weight has been lifted off his shoulders.
Against Sunderland on Saturday, a tightness in one of his muscles kept the captain on the bench for the second half. This meant we saw a glimpse of what life would be life without Steven Gerrard. Jordan Henderson took over the leadership duties, as the Reds managed to come through a tough afternoon with a win. It was good to see the likes of Lazar Markovic and Philippe Coutinho providing so much in terms of creativity, and making an impact even without the help of Sterling, Lallana and Sturridge. It's important that we are seeing these players step up, especially  because we haven't been on the right track this year.
What was interesting to see was the managerial side of Steven Gerrard after the game. Yes, he's a great captain, and so welcoming each player off the pitch and congratulating them is the norm now. However, it gave us a glimpse into the future in the sense of seeing what Stevie could be like in the hot seat. It's strange to be thinking in that respect now that after this season, the legendary captain will no longer wear Liverpool red.