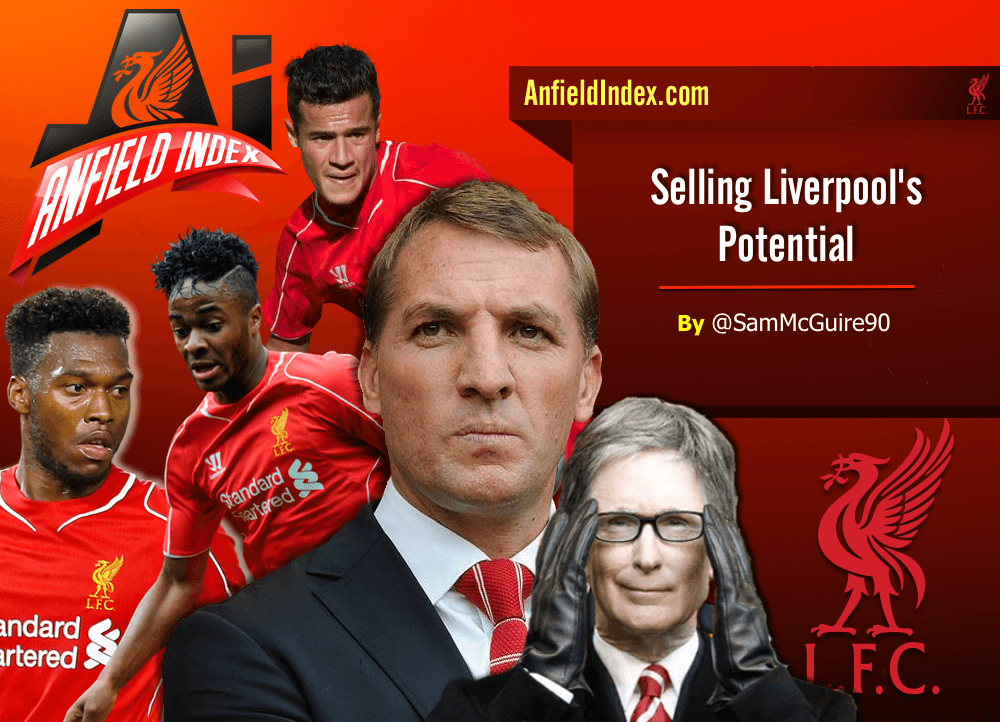 Selling Liverpool's Potential

Selling the Project
Project. A term that's being overly used these days by players, managers, owners, the media and even fans when discussing football.  Some clubs are able to just 'sell' the club to potential signings, but other teams who, let's just say don't have the deepest of pockets now have to sell the 'project' to potential incomings. This isn't in isolation to players either, some clubs need to sell their project to managers.
"I like the idea of developing young talent and working with the coaching staff at the formative level. It strikes me as an ambitious project, a project with a view to the future" – Mauricio Pochettino when he took over at Southampton.

"I would like to be here and be part of the project. I am very happy to be here. It's a big challenge for me for my career. I always dreamed to be in a club like Manchester United." – Quotes taken from a Daily Mail interview with Radamel Falcao after signing for Manchester United. Definitely didn't sign for them because of the money..

"There is no problem with the salaries on offer here. If someone is prepared to pay that because they want you as part of their project, that's fine. We're just doing our job" – Manchester City's mercurial midfielder, David Silva, upon signing for them in 2010.
Now don't get me wrong, the term 'project' is very ambidextrous. Southampton had a five year plan from their days in League One, their project probably did impress the Argentinian coach. However, it is my belief that Falcao coining the term in his interview was code for 'they offered me more money'.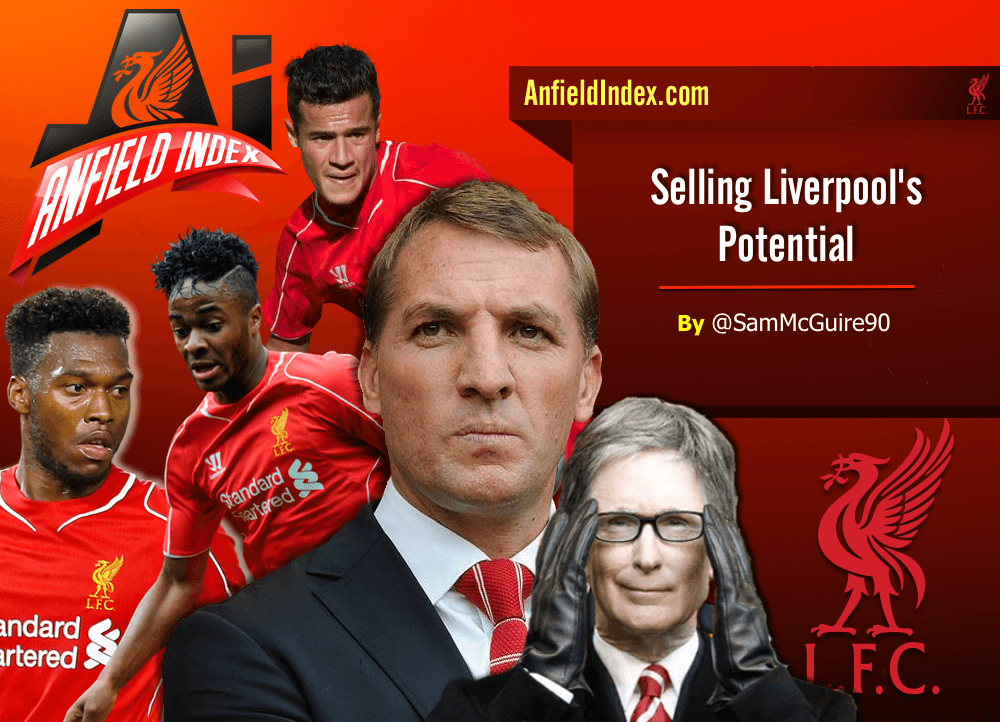 After all, how can a side renowned for being in the Champions League be considered a 'project' after missing out for one season? They're rumoured to be paying you over £250,000 a week and you're using a popular term as an alibi for signing.
Compare this to Silva, when he signed for City it was a fledgling project. He even states if they're prepared to pay you well who are you to argue, but City did have a project and the financial backing to meet those expectations.
I've been giving it some thought, what with the transfer window now open at how much of a task it is for Liverpool to sell themselves to players. Money talks, but when you're on a budget you can't just offer ludicrous wages like a certain North West rival club did last January and did the same in the summer of 2014. Players can walk into negotiations with Manchester United and awaiting them, rightly or wrongly, would be a blank cheque, whereas walking into a Liverpool Negotiation you'd find Ian Ayre with some Tesco Vouchers and a Liverpool Football Club pop up history book.
Not that the club should shy away from their history, but using that as a USP (unique selling point) and potentially pushing the idea that it should be an honour to play for the club isn't going to cut it these days. As a fan of the team I know it's difficult to understand why a player wouldn't be impressed with the pedigree of the club, but times change and it's difficult for Liverpool to compete.
The sad realisation is Blackburn Rovers have won the league title more than Liverpool in close to a quarter of a century. Wigan have the same amount of FA Cups victories as Liverpool in the past decade. It's also worth remembering that it's the tenth anniversary of Istanbul this year.
As I mentioned earlier, you can't walk into negotiations with a history book, dust it down and show picture of years gone by when Liverpool were a powerhouse. That won't appeal to many players, as many these days want instant success. The league titles, the individual accolades and the big money, as that's how football has gone these days. You also have to take into account the negative impact such history lessons could have.
"Sign for us, we were dead good in the 80's. No we haven't won the league during your life time, but what does that matter?! You remember Istanbul? What you didn't watch it all because you were still in Primary School and couldn't stay up late.."
The project for Liverpool should be based upon what they want in the future, not what they've achieved in the past.
It's also worth highlighting the influence of Gerrard and how it will be missed, whichever way you look at it you can't argue against the fact Gerrard was a pull for the club. Type 'Gerrard Idol' into Google and right away you see interviews with Daniele De Rossi, Alex Song, Xabi Alonso, Jack Wilshere, Jordan Henderson and, erm, Adebayo Akinfenwa, all stating that Gerrard was their idol and they grew up watching him and wanting to be him. You can't account properly for the influence he'd have on potential signings. It may be player politics, but many ex players all mention Gerrard as a positive influence. I may be being sentimental and showing a little innocence, but I believe them. Steven Gerrard, even when he was deteriorating in form like he has been, was a big part of the Liverpool attraction.
"Steven Gerrard has always been my idol. Since 10 years ago, he is among the best in the world. You see Gerrard defending and attacking here and there. I would like to be able to play more like that." – De Rossi there in 2012, one of the elite midfielders in the world saying he wanted to be like Gerrard. Liverpool are losing that appeal.
In recent months the teenage (Youtube) sensation, Martin Odegaard, has made no secret of the fact he was a Liverpool fan. I'm sure meeting Steven Gerrard during his training session was an experience he won't forget and although he never signed for Liverpool, that's certainly a part of the Liverpool experience for youngsters that will be missed when the current captain leaves.
Unlike other teams mentioned in this article Liverpool have a clear project. The project for the club should be, and is, qualifying for the Champions League, to ensure they qualify for it in consecutive years and on a regular basis. That should be how they sell the club to players.
"Hello, we want you to help us get back into the Champions League. You'll be playing alongside Sterling, Markovic, Coutinho and Can. I want you part of this team when it peaks." should be the opening words in any negotiation.
However, this type of player won't be 'world class' so I'd suggest forgetting about signing the likes of Higuain and Benzema as they'll be on the same tier as the above signings when they were signed. A tier or two below 'world class', but with an astonishingly high ceiling.  Coupled with that, there has to be a manager at the club that's showcasing the skills of these players on a regular basis, as to make Liverpool a go to destination for these youngsters. Make it known they'll be rewarded for good performances, much like Sturridge has been with his new deal and you'll attract the players Liverpool need. Ones with the desire to improve. Not just personally but as part of a team.