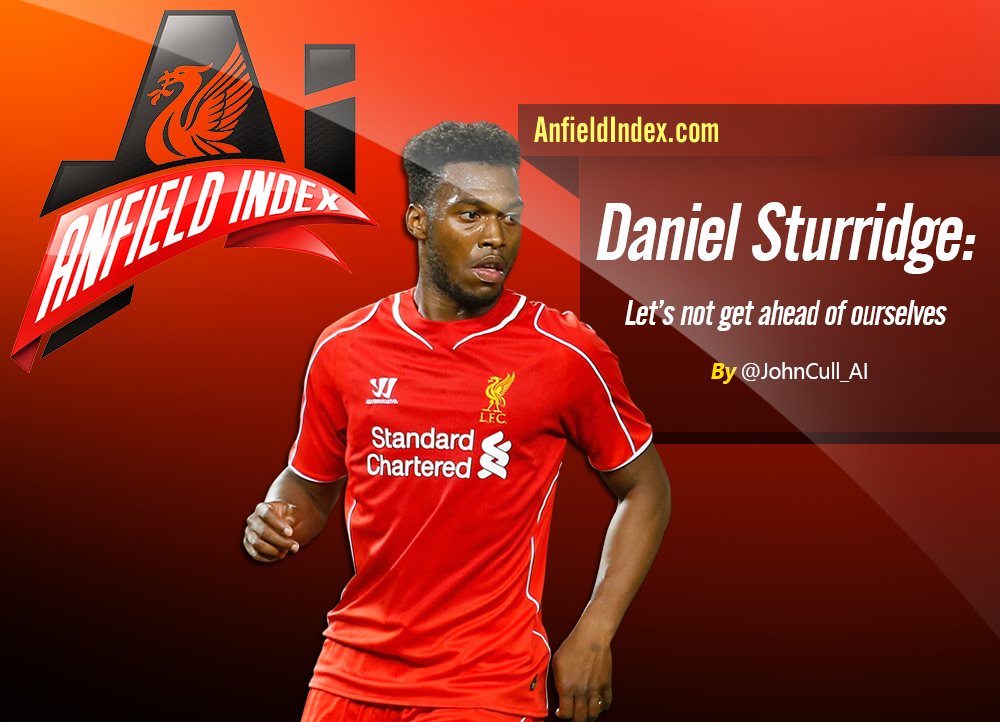 Daniel Sturridge - Let's Not Get Ahead of Ourselves
It is fair to suggest that Liverpool are on somewhat of an upward trajectory as of late. The team are, to a degree, playing their more natural and fluid game slowly but surely. This slight change in form coming from an eventual revision of tactics, new recruits such as Markovic, Can and Moreno gradually finding their feet at a new club and what shockingly appears to be, dare it be said, an almost capable defence. Although what might really kick Liverpool's season into fifth gear could be the return of their best player – Daniel Sturridge. But are fans harbouring too much expectations on the shoulders of the striker?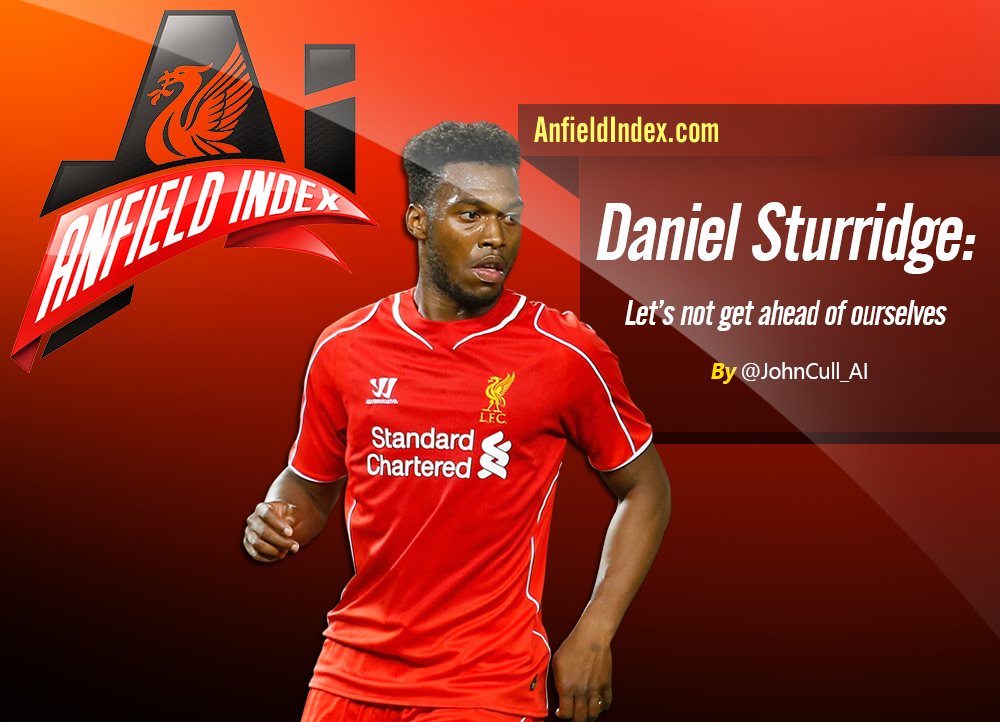 An anecdote said by many a Kopite of Sturridge is that, sadly, he is "made of crisps". It is as hilariously funny as it is worryingly accurate. A remark like this no doubt coming out when we hear that Liverpool's number 15 has suffered yet another strain to his thigh muscle. An injury that has hampered his career since he was an unknown teenage rookie at Manchester City, and up to the present day where he is a household name.

Sturridge has had 11 setbacks for thigh muscle injuries in his footballing life, 7 of those coming during his time at Liverpool. Coincidentally when he was first deployed as a central striker (apart from his short and prosperous spell at Bolton Wanderers) more and more of these problems started to occur. It is no secret that muscle injuries develop because of prolonged use of exercise and movements that a certain part of your body is not used too, and in Sturridge's case it is his thigh muscle. Maybe the constant off the shoulder darts, or the surging sprints for a Coutinho through ball have provoked these sprains with such regularity? Who knows. That is for the Liverpool medical staff to whittle out. Despairingly though, if these problems are not figured out, it would be unsurprising if Sturridge was to have more and more thigh muscle issues.
We saw it with Michael Owen in his early days. The constant muscle mis-haps arising because of the explosive pace with which defined his game. Although after the passing of 10-15 years, you would like to think that medical science has made some advancements so that players like Sturridge don't suffer the same fate career-wise as Owen; it can also be argued that Sturridge has a wider-ranging skill set than that of Liverpool's former number 10 to make that scenario a little more unlikely. And after four months of treatment in the United States and at Melwood it should not be naive to suggest that some causes of the striker's continual muscle injuries have been identified, but that remains to be seen.
We want to see the player of the 2013/14 season once again, terrorising defences in his routine-fashion. We want to see the peculiar yet heart-warming dance number he gave us on an almost weekly basis once more. But realistically, is that really plausible on a prolonged and consistent basis with his muscle injury record and the way in which he plays? He has missed 37% of Liverpool's games since he joined the club, that's more than a third of the matches that he was available for. That is unfair on himself and on the fans that adore him, because in this present moment he is undoubtedly still the club's best player. Brendan Rodgers doesn't want to rely on 20-year old Sterling to carry the goal-burden for the rest of the season. He, like the rest of us, wants Sturridge to be the main goal-scoring threat, so it is just a matter of managing him correctly and not rushing him because necessity calls. Do we really expect Sturridge not to have another thigh muscle strain after having 11 already in his career? A degree of calculated caution is required.
Of course the fans can be forgiven for deliriously awaiting his appeared imminent return. It has been, on the whole, a horrid season for Liverpool and Sturridge has always been the hypothetical catalyst that will rescue the team from the drudgery of mid-table. "Yeah okay we lost but if we had Sturr" – never mind. He is being proclaimed as the savour from all corners, apparently he will put the smiles back on the people's faces. Which, again, people can be forgiven for because he is that good a striker.
Alas, the fans need to be patient. Four months is a long time in football and it will take time for Sturridge to get up and running again, whenever he does come back fit and firing. But when that time comes, let us enjoy him while he's fit and not get too down when he's out again. Because that thigh muscle could be ready to strike at any moment.