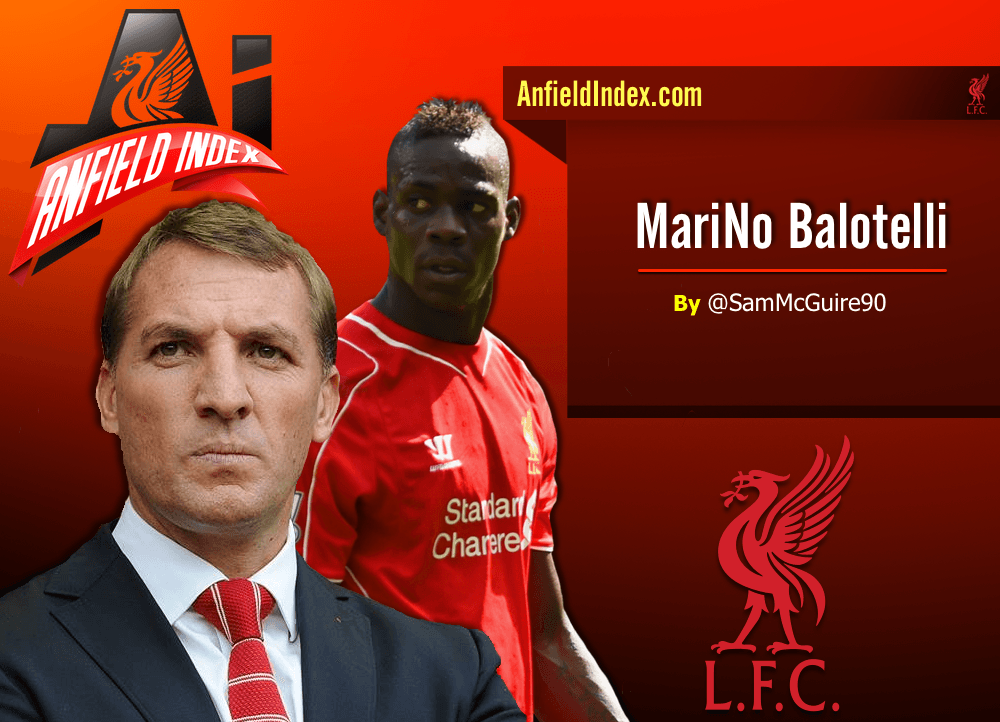 MariNO Balotelli

"They tried to take him back to Italy but we said no, no, no"
– Amy Winehouse, kind of.
When he signed for the Reds in the summer of 2014 it was set up for the Italian striker to live up to his nickname, Super Mario. However this hasn't been the case as of yet, but one thing is for sure, wherever he's played it's safe to say Mario Balotelli has divided fans opinion.
"He's lazy and disruptive" is treated with a response of "He's not being treated fairly or used correctly". It's very much tit for tat, there is no middle grounding when it comes to the much maligned Liverpool number 45.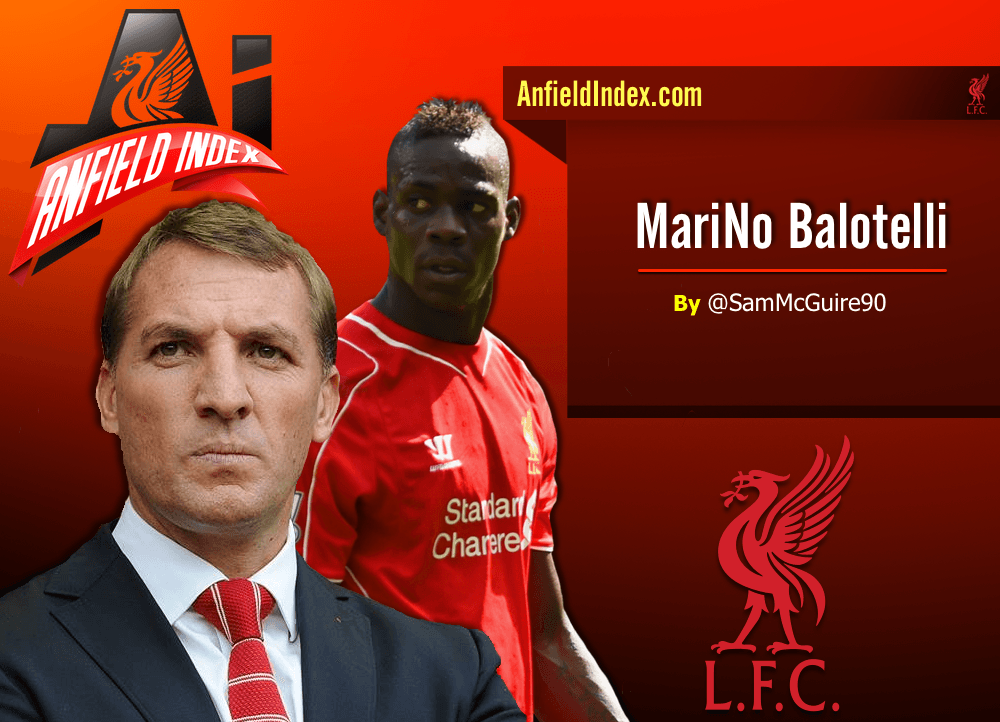 I am very much pro Mario, I think he's been misused at the club and it's been very stop start due to his injuries (being thrown under a bus by Rodgers can't help either) but at the same time I can see why some fans want to cut short the erratic Italians stay at the club and either loan or sell him. If a deal came along that was right for all parties involved then I'm sure Liverpool would consider the proposition, but the rumoured loan bid from Parma was rightfully rejected. Why?
Parma currently sit bottom of Serie A having had their best season in a number of years last season. Ex Italian head coach, Roberto Donadoni, is in charge as he led them to a 6th place finish and what would have been a Europa League spot had they not been barred for a late tax bill. Not like an Italian club to get in trouble for finances I hear you say? At least it wasn't expulsion for match fixing.
Liverpool have just paid a fair amount of money for him, a loan doesn't recoup that money and it leaves the club one striker light for the remainder of the season. A season in which they're still involved with three cup competitions and there is still a shot at finishing in the top 4. Loaning someone of Mario's quality at this stage of the season would be amateurish.  A loan to buy deal with an Italian club means nothing, it's the equivalent of going to a bank asking for a loan and stating you'll pay back interest before not bothering with the interest when the loan is due.
Liverpool would effectively be loaning Mario to save the Parma season out of their own good will, and unfortunately for Parma, the season of good will is over.
The Antonio Cassano factor. A man widely regarded as having attitude issues and being a bad influence (at least in the press) being around Mario Balotelli on a regular basis could go one of two ways. Either it disrupts the progress Mario has made this season, or it antagonises him. Both of these aren't ideal for the player or the Reds, as they wouldn't want Mario coming back with a god complex and giving Rodgers, if he's still at the club, more a reason to not select him come next season.
What if Mario going to Parma has a negative impact on his style of play. Parma don't play at all like Liverpool, different system and set up completely. You then have a returning player shot of confidence and in no kind of form at all and whose value had no doubt depreciated during the loan spell, when if anything the value of a player should rise during a loan spell. Much like Fabio Borini's did last season after his spell at Sunderland. You could flip this argument and say what if he comes back having saved Parma from relegation and having scored 10 goals. That would be a magnificent achievement as Mario doesn't tend to score many open play goals, and the way Parma are playing as of late he'd be lucky to get 10 clear cut chances created for him.
You also have to take into account the personal preference of Mario. He may feel if a loan bid is accepted he has to move, but is a move to Italy really the best thing for him. He's twice moved away from Italy stating abuse from fans as being a factor. Subjecting him to that on a regular basis will do him no good mentally and him even being in a position to contemplate making that move once again needs to be resolved by the club.
For those reasons, I am pleased the club rejected Parma's proposal straight away, and I hope if they come back with an improved offer that too is rejected. We have a talented player on our books, it's just being able to let him off the leash that's the problem. There is definitely a big goal in Mario this season, and with plenty of games left, you want him to be playing in the red of Liverpool.