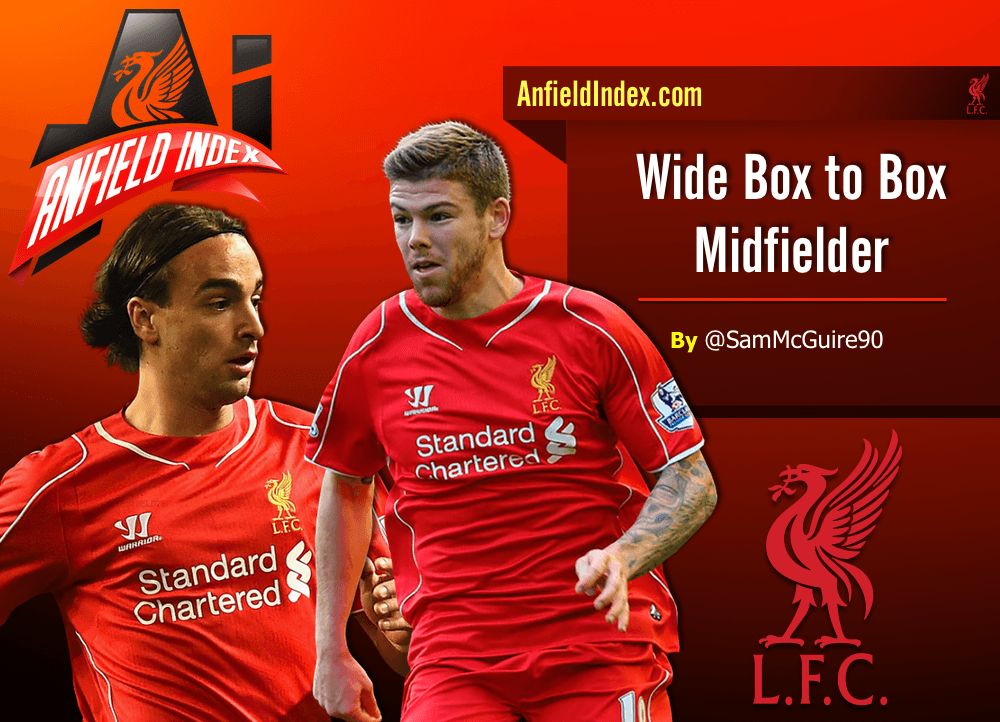 Wide Box to Box Midfielder | Crucial To Liverpool
The term box to box is used to describe a midfielder who has no specialist role, they're primarily an engine tasked with helping both sides of the teams' game. They're also more commonly found in the centre of the pitch, but could the change of formation to the 3421 formation mean Liverpool could deploy wide box to box midfielders? Midfielders to arrive late but instead of overlapping they'd 'underlap' and take up a position inside of the box that Pablo Zabaleta takes up on a regular basis.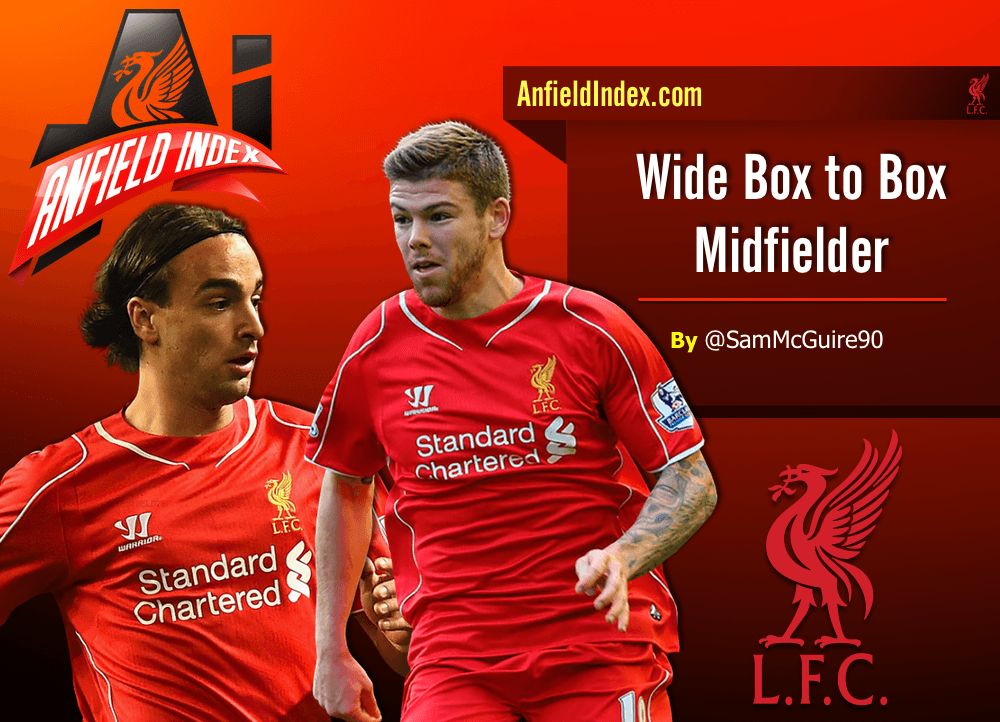 What makes Zabaleta so effective in an attacking sense are the positions he takes up. Rarely ever getting his boots white, he know he can influence the game infield and with Manchester City's attacking talents, Nasri and Silva, he knows they drift so he can take up positions vacated by them. A few images below to emphasis the positions a right back takes up.
A driving run into the area means he's squared up by a midfielder there instead of a defender. He gets the cross away and across goal.
Off screen is Samir Nasri whose just passed the ball to Zabaleta, the Newcastle number 13 is the RCB and you can visibly see Fabricio Coloccini trying to get over to stop the cross. Effectively one right-back making an a run infield has caused the Newcastle backline to be all over the place.
Here a run from deep against Arsenal allows him acres of space on the Arsenal left, closest player to him is Jack Wilshere who was caught ball watching and didn't see Zabaleta until after the ball was played. Pablo takes a touch and rolls it across goal for Aguero to tap it home.
A right-back doing so much damage with these runs into the same area time and time again. How much damage would Moreno and Markovic, the current wing backs, do with their more attack sided games.
The Line up
The theoretical line up, Emre Can playing in his natural position. Despite excelling at RCB and giving Liverpool the option to pass out effectively from the back his best position is and will be centre midfield. An experienced back three with two engines to cover them as the pairing in midfield.
Now, the image above is of the same line up during their attacking phase of play. The areas highlighted are the areas the wing backs in the system should be hitting for this to be effective. Sterling and Coutinho would pull their markers out wide. These markers would primarily be the fullbacks of the opposing team. The wide men of the opposition would be tasked with tracking Markovic and Moreno, usually players arriving late go on the outside and keep the width whilst offering an option. However, if they time their runs right and get into the right areas it gives their markers a problem. Wide men/wingers aren't defending and in this instance they'd have been dragged infield meaning they are more likely to make a mistake or give away a silly foul. Take into account the fact on many occasions these wide men are lazy and don't track the runners properly. Liverpool using two effectively attacking wing backs could well mean they end up having a free run into the area, flanked by Phil and Sterling, it's quite the potent fiveway.
The above image shows the shape of the team during an attacking phase of play if they're retaining possession. The fact Liverpool have such versatility amongst their line up means Phil could drop a little deeper and probe with the passes from deep. It also enables Can and/or Henderson to get a little further forward an influence play that way. Sturridge inevitably drops deep and wide which drags the centre-backs up field a little, which would leave space for both Sterling and Markovic to attack. The snapshot above shows almost a 3232 formation with Liverpool making full use of their pacey players. Alberto Moreno would stay far left as to give the oppositon something to think about and it also offers the chance for an overload down that side at any given moment. Liverpool would control the space effectively as the opposition would have to keep two men wide to counter Sterling and Moreno, which in theory would give Markovic more room to attack. We've seen this season how good Sterling, Moreno and Markovic can be when in the box, all chipping in with a few goals.
Back to the earlier point, wide box to box midfielders.  In a different line up now, a more attacking and aggressive 343 formation. The diamond midfield that was used to such great affect last season being implemented here in a more gung-ho approach. Barcelona used one similar when Pep was in charge and beat Villareal 5-0 in a resounding win, this when they had Rossi firing on all cylinders. Sterling and Markovic keep the opponents' wingers hemmed in meaning they can't play their way out, it also enables Liverpool to press from the half way line and win the ball higher up. The diamond means Phil gets to float in and around Sturridge, not only that Sterling, Markovic and Sturridge can all interchange, dragging the defenders here, there and everywhere meaning there would be more space to exploit for the box to box wide men, in this formation it would be Henderson and Can. Both more natural in the middle. The pure power of both, arriving late into the area, would cause panic and chaos. Both you could say would be let off their leash knowing there was a sitting midfielder and three centre backs still holding the forte meaning Liverpool could have attacking fluidity we hardly expected after the loss of Luis in the summer.
If this 343 formation is to work then Brendan Rodgers needs to milk it for what it's worth, look at every potential situation and exploit it. The wide box to box players (a phrase John O'Sullivan or @JohnOSullivan91 as you may know him off Twitter coined to me when I was explaining my inverted wing back idea) could be a useful tool to utilise in the hunt for top 4 and trophies this season.