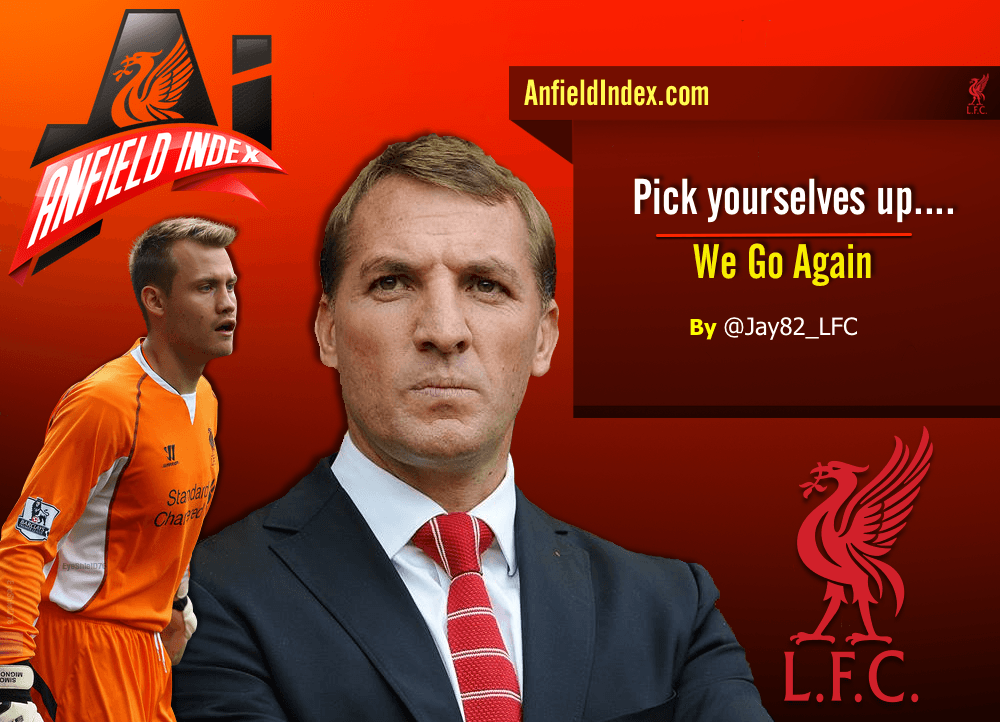 Pick Yourselves Up Liverpool.... We Go Again!

Gutted. That is the only word for it after our defeat at Stamford Bridge. Liverpool went toe to toe with Chelsea who were filled with world superstars and arguably the better side did not progress to the final at Wembley. Whilst fans will be rightfully proud of the desire and fight shown by the players, the players themselves will be left empty and heartbroken that their efforts were simply not good enough.
The resurgent Simon Mignolet said after the final whistle:
 "Everybody is disappointed when you go out of a competition that you want to win, and especially with the effort and performances that we put in over the two legs. When you go out, straight after the game everybody is disappointed – because you want to win the competition and go to the final. That didn't happen, unfortunately."
Whilst this young set of players will be kicking their heels wondering what might have been if they had taken their chances, they need to take pride from their performances against a machine like Chelsea team.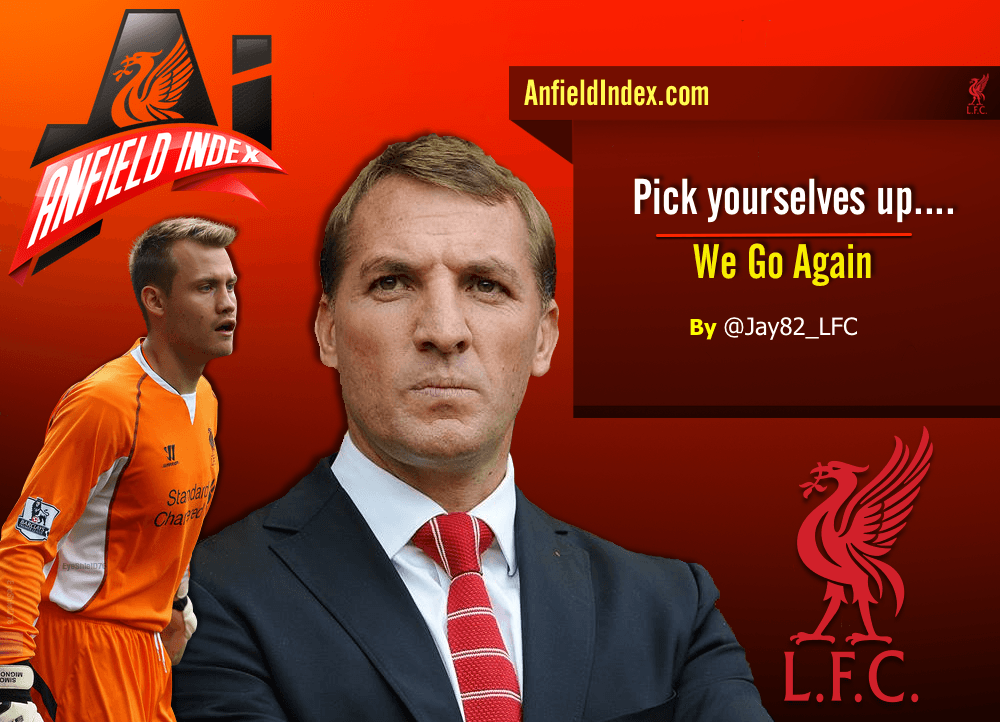 Liverpool are still in the FA Cup, with many of the favorites now knocked out, and are also in the Europa League where the winners qualify automatically for next year's Champions League. Most important of all Liverpool, are only 5 points off fourth place in the League with 48 points to play for and playing well.
Our season is very much alive and kicking and it is up to the players and Brendan Rodgers to pick themselves up and fight hard on all fronts with the League to take priority.
Whilst our new formation and inclusion of Mamadou Sakho, Emre Can and Lucas Leiva have brought defensive stability we are still searching for goals in the absence of a recognised striker. Rickie Lambert, Mario Balotelli and Fabio Borini have all worked hard when given the opportunity but they haven't scored enough goals when given the chance. Much therefore rests with the return of Daniel Sturridge who is expected to make is long awaited comeback this weekend against West Ham.
Sturridge will be coming into a fluid system with players in good form so he will have a great platform to start the ground running and do what our other strikers have failed to do.
Whilst there will be pressure on Sturridge to deliver, most of the pressure will no doubt rest with Rodgers. Many have whispered that he is a dead man walking if he doesn't qualify for the Champions League and therefore it is important he now drives his team on to get the results needed. Much will depend on his tactical approach, team selection and substitutions – all of which have come under scrutiny over recent months.
Mamadou Sakho and Emre Can in a three man defence has been a positive step taken by Rodgers, but it will be interesting to see what he does now due to the return of Dejan Lovren and Glen Johnson. He will also need to continue to manage Steven Gerrard in his last season and given Struridge's return and Lucas' return to form – will Rodgers find a space for Gerrard in his team?
One thing for sure is that these group of players are fighting hard, not only for the club, but for their manager as well. Rodgers is well liked by his players and they are giving everything to get something out of this season after such a poor start.
It is a crucial period now for the club, the players and importantly Brendan Rodgers – will they shirk or will they stand up, fight and make this season a success?
Whilst many challenges await and prospects look bleak, I have been encouraged by many of these players over the past few weeks with their performances and desire. They are improving week on week and I can only hope they have the courage to kick on after this latest setback, armed with a lethal Daniel Sturridge.
We go again Redmen!