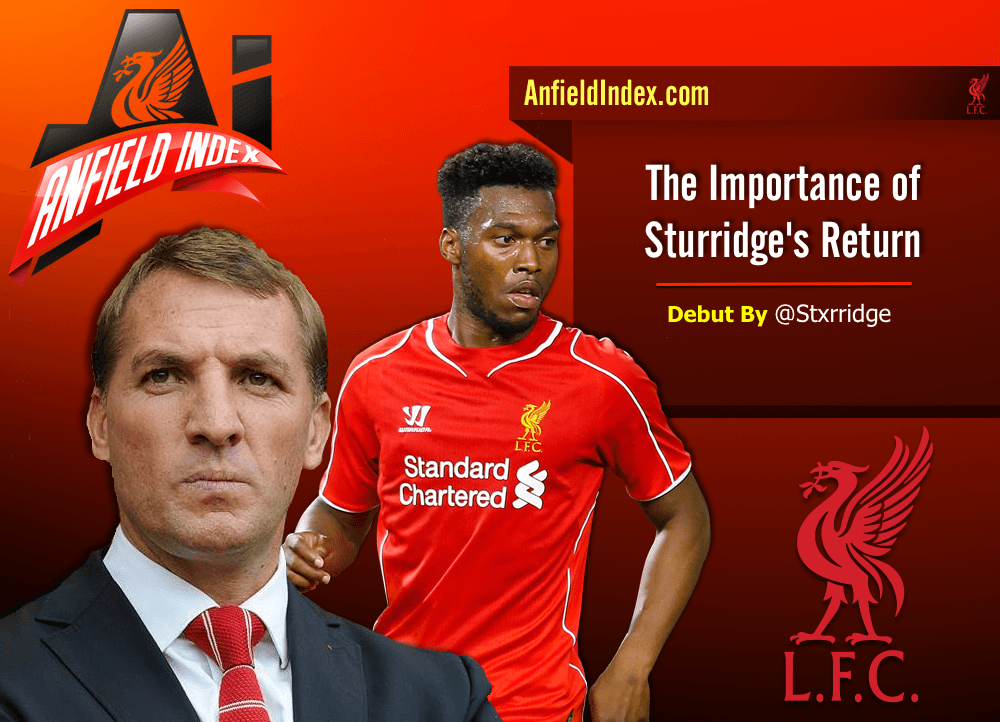 The Importance of Sturridge's Return
Daniel Sturridge, perhaps Liverpool's best striker, has returned to regular first team training after being injured for almost five months with thigh and calf problems. Since Sturridge's injury Liverpool have been faced with an agonisingly painful shortage of goals and with his return, the fans are expecting that factor to be eliminated.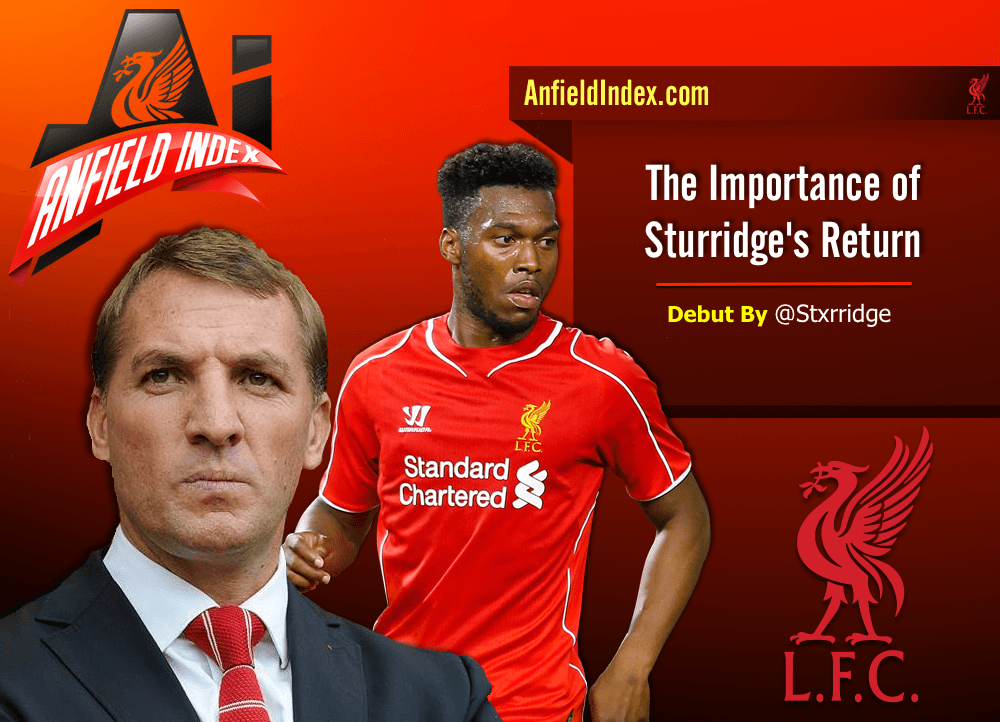 Sturridge was set to be on the bench in the Capital One Cup tie against Chelsea, but that was not to be. He was deemed unfit to start on the bench later that day. It is fair to say that the other strikers in the Liverpool team have not impressed one bit. Let's take a look at the quality of the other strikers:

Fabio Borini
This season, Borini has scored just one goal in ten appearances, and for a striker that is exceptionally poor. An even more ridiculously bad fact is that the Italian has just a 38% shot accuracy. Borini is the next best thing Liverpool have to a prolific goal-scoring striker and he is not performing to his potential at all. He is sluggish on the ball, and his attitude and level of discipline is absolutely shocking, because in 10 appearances he has picked up 2 yellow cards and a red.
Raheem Sterling
Raheem Sterling is naturally a winger, and recently he has been playing in an unfamiliar role of a centre forward. Raheem is quick on his feet, with immense dribbling ability and quality finishing. The only problem with Sterling is that he is not used to playing as a loan striker, which is slightly affecting the team. When he holds the ball up while waiting for the support of his wingers, he often gives the ball away by either getting tackled or making a sloppy pass. Sterling is not a striker, he is a quality midfielder and in my opinion he should remain in his best position.
Mario Balotelli
Mario Balotelli joined Liverpool in the summer transfer window for a fee thought to be around £16m. I have to say that was a complete waste of such a large amount of money. Balotelli has shown a pathetic amount of passion and determination, as he appears to be constantly "ill" and keeps missing matches. Balotelli's effort and attitude levels are also incredibly low and Brendan Rodgers has pointed that out on a number of occasions. As Rodgers said, if you are not going to press then you cannot be part of the team. Brendan has created a good pressing side at Liverpool Football Club and if Balotelli doesn't put the effort in he simply cannot be a part of it. He has great potential but his attitude to the game is awful and is in desperate need of improvement.
Rickie Lambert
Rickie Lambert joined his boyhood club in the summer transfer window for a fee of around £4.5m. Since joining the Reds, Lambert has scored twice in seventeen appearances, which is again, bad. It is evident that Lambert wants to impress the fans as he is always putting a good shift in, making movement and creating chances. I just think that Lambert is passed his prime and does not have the quality or ability to remain in the Premier League. I like Lambert as a player but if he really wants to do the right thing he should move on to new things. He holds up the ball well, and has strung together a few decent performances for Liverpool, which was portrayed at Aston Villa away as he scored one of two goals.
Judging by the strikers Liverpool have got, Sturridge is by far the best one. His style of play provides the perfect ingredient that Liverpool have needed for most of the season, a mixture of pace, creativity and movement. He is a phenomenal player, with most aspects of his play being impeccable. I, like most fans, am eagerly anticipating his return to the first team because he is just such a crucial first team player for the philosophy Rodgers is trying to bring to the club. He has scored one goal in three appearances this season, and I believe he will score a lot more once he is back into our starting 11.