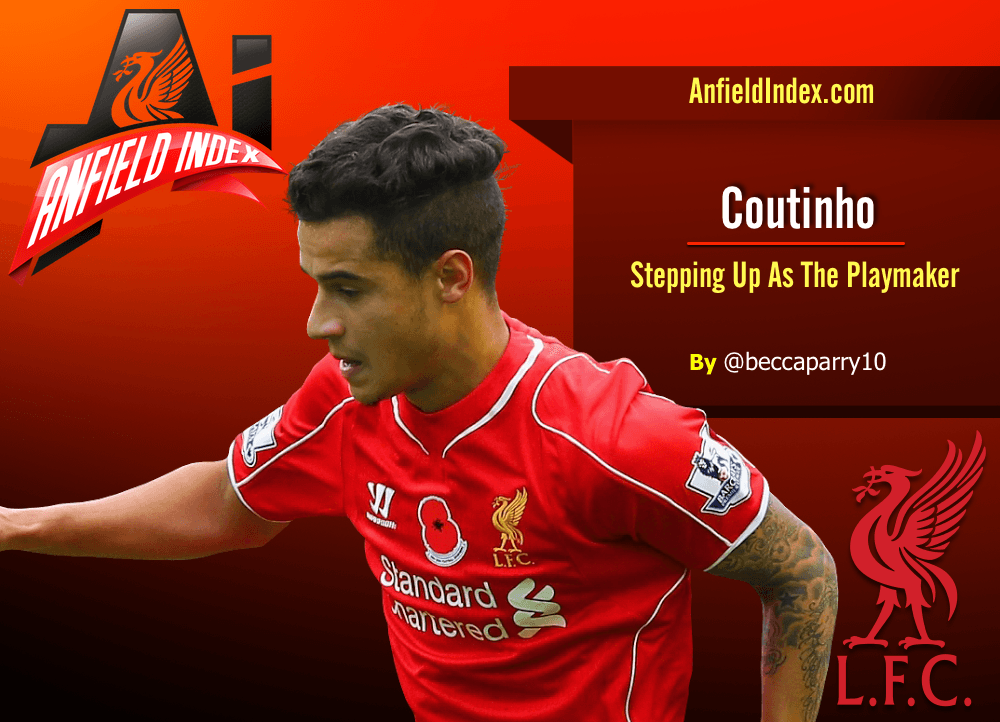 Coutinho Stepping Up As The Playmaker
We've all seen the flashes of brilliance which Philippe Coutinho can bring to a side. But since he arrived, the first few couple of seasons we didn't see his full potential – this year, however, we're starting to see the glimpses of a superstar.
Coming to Liverpool as a youngster, it's very rare that you see a player from overseas make an impact straight away. Even though he didn't set the world alight in his those first 13 appearances, you could see that there were the makings of a real talented player.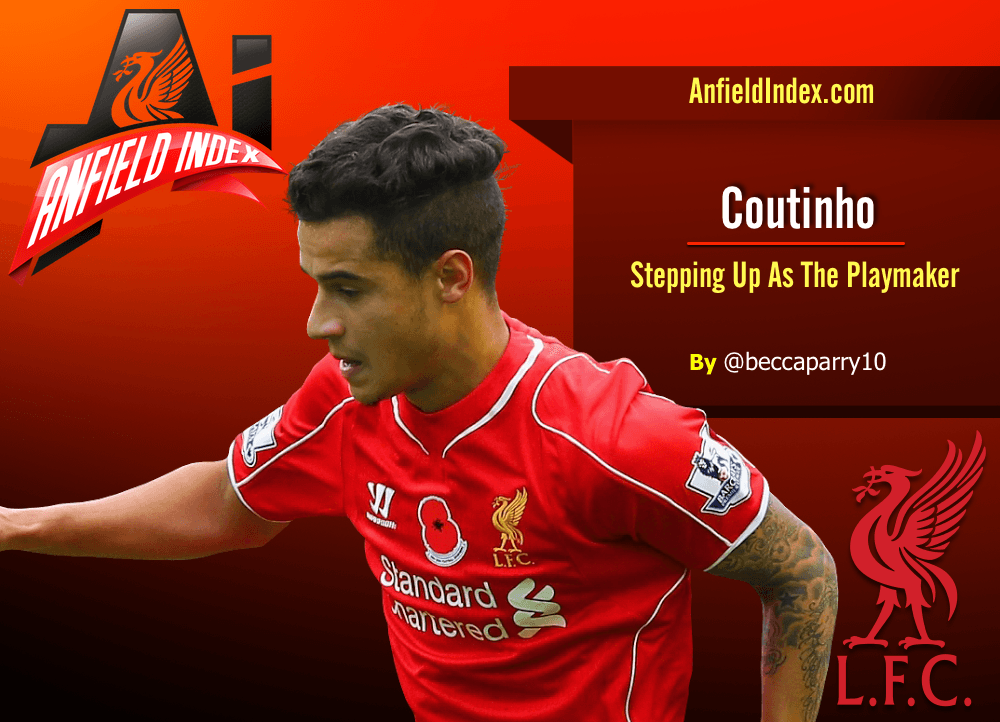 But it wasn't until his second season where you could see what he could really bring to the table; his short and unlocking passes, flicks, tricks, the magic of the Brazilian game. He added that extra bit of flair to our attack, with obviously the dynamic duo of Suarez and Sturridge to convert the majority of what was handed to them.
Although when you think back, Coutinho would always be one of the candidates to be first subbed. And this wasn't necessarily because the plan wasn't working, but that he would continually fade throughout the second half of games, not seeing as much of the ball as we'd all like him to. It's then that the doubts start to creep in as to whether he would have been one of those players who are labelled as "not being able to hack the intensity of the English game", or whether he would in the future have more of an impact coming on from the bench.
It's always a good sign in any player however, that they can change a game in the most important of circumstances – the Manchester City game last season as the most obvious and fitting example. Even then, he wasn't as effective as it may have been in the first half, but still found that little bit of magic to score one of the most important goals of the season.
This season however, and recently in particular, we're starting to see the full package. This has ranged from enhanced mobility and awe-inspiring passes, to the prospect of him withstanding the full 90 minutes with the same potential as the first whistle. He finds the routes past opposition defences that seem blocked, weaving his way in and out, and using that impressive set of skills if we're struggling to find a way through.
Since Sturridge has been out, we did at first look to be struggling in terms of actually creating the chances, but since time has gone on, we've started to find our feet again. Coutinho has laid on 20 key passes for Liverpool this season, with an average passing accuracy of 81% for the season so far. His influence in terms of creativity has been priceless, and we're all hoping this can be converted into more goals with the return of our star striker.
He's proved that he can step up to the plate in terms of adapting to the Premier League. Although it's a cliche/excuse harshly used, it is a challenge to keep up with the intensity, but Coutinho is stepping up to the plate in terms of taking on the role of the playmaker. He fits into Brendan Rodgers desired style of play perfectly, in the sense of being able to kick start an attack in one smooth move.
He's certainly been one of the stars despite a disappointing first half of the season. We're all hoping that we can see a more complete attack now that Sturridge is back fighting fit, but in terms of creativity, the little magician is proving to be one of the most crucial in what we're trying to achieve.