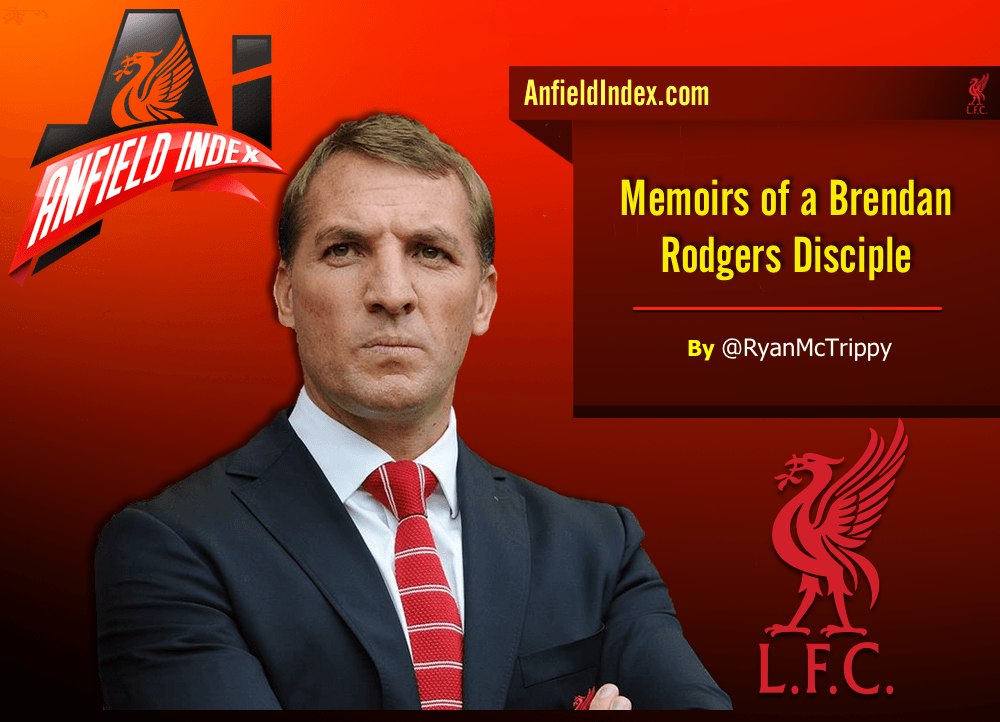 Memoirs of a Brendan Rodgers Disciple

August 31st 2014
I knew it. I bloody well knew it! "Brendan Rodgers relied on Luis Suarez for the success of last season" they said. HA! Be the Lord, the Reds were as good as last year today. Liverpool went to White Hart Lane and told Tottenham "we are just better than you lot." And we are. So much better. We might not reach the title this year, but top four is ours. Easily third, that's for sure. Maybe second again if we have a strong Christmas, but definitely third.
Balotelli and Sturridge looked like they enjoyed each other's company, singing to each other before the game. And what's this "Raheem is only another Aaron Lennon" rubbish flying around? Kid is going to be special. He's got the movement and intelligence of Maxi Rodriguez with the pace of Michael Owen. He'll destroy everyone in his path. He's built a special squad Brendan. He really has. Southampton at Anfield tested us, but we showed our true identity today. Brendan's Liverpool. What else is there to say? Not sure I'll sleep tonight after that. Third, lads. Third is ours.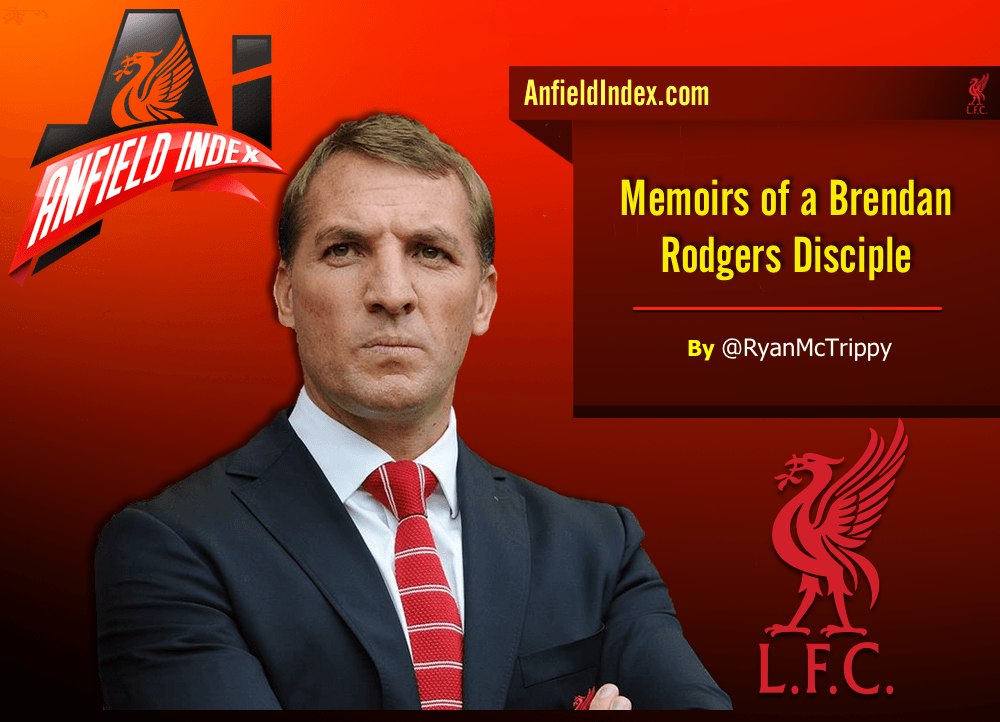 September 13th 2014
Well, wasn't that a load of arse? Brendan once again screwing up against Aston Villa. I can't get over this Aston Villa voodoo. Aston Villa are bad. Like, really bad. They have Aly Cissokho and Alan Hutton at full-back for Christ's sake. Alan Hutton looks like he's about to shit himself in every picture I see of him. Bloody hell. Just knew Sakho was going to get punished for not clearing it when they got the corner. Spend most my time singing his praises because he's been displaced by Lovren (but more importantly we haven't kicked Skrtel off what the hell?) and he does that. Lovren's defending was laughable. Christ alive so frustrating.
Now all the melons online banging on how Paul Lambert is a better manager than Rodgers, too. I don't think Villa are as much of a bogey to us as some make out; Brendan just got it wrong today. Frustratingly it was against the team he last got it really wrong against back in January. Sake. Just so frustrating. Balotelli showed promise, but we had nobody entering the space he vacated. Nice touches but the shooting was no better. Nice to finally catch a glimpse of Lallana, too. Looked rusty but a couple nice moments. Himself, Coutinho and Sterling should link up really well (or so Steve continuously says). We'll be fine. Back in the Champions League again this week, seriously excited. Brief period where I didn't think we'd ever get in it again, and that's the truth… Thank you, Brendan.
September 20th 2014 
What in the name of Jesus was that?! I walk into the pub and watch West Ham score, I hadn't even sat down!!! Jesus Christ. I can't believe he dropped Sakho for Martin Skrtel. What had Sakho done wrong in the three games he played?! We actually looked like a defensive unit. Showed himself up having to bring him on after West Ham got two. Embarrassing. Outdone by Sam Allardyce. I genuinely can't believe that. Last season we all moaned because our defence kept changing so much due to injuries, and now we finally have one that's fit and he willingly changes it himself? I can't get my head around it. You do not change your defence like that, especially after seeing the centre-back pairing doesn't work. It's bloody amateur stuff… Brendan, man, what the hell are you playing at? Come on like.
Raheem scored a cracker; that was a positive. Gerrard was awful. People might want to blame Sakho for that third goal but there has got to be a DM in there. Simply has to be. Gerrard bombs forward and doesn't even try to track back. You can't excuse that. Bloody hell. Crap. Absolute crap.
September 27th 2014
Adam Lallana was good, Everton were not. Have people banging on like the defence was great today; it wasn't. They were untested. And for what it's worth, I'm glad Mamadou walked out of the ground today. If those two clowns were ahead of me while I had a fantastic World Cup I'd leave too. Can't believe this anymore. He's actually chosen Skrtel and Lovren over him, willingly. Jesus Christ like?!
Gerrard: a passenger. Great goal and all, but what has he proved? Knew he could do that. Henderson did well given the circumstances. Still can't make out this Liverpool side. What are we trying to achieve? We were once so distinguished in play. We had flair, swagger, and efficiency. Now it's like four different styles slammed together and everyone thinks it will work. Gerrard is hitting long balls to the full-backs, who are by the half-way line for no reason other than to be there. The defence is not moving as one. It's meant to expand and depress like a chest cavity inhaling oxygen, yet we seem to have developed smoker's lung this season. Just doing things for the sake of doing it and everything is left exposed and all over the place. What are we playing at?! No Sturridge is killing us up top but that's no excuse for this level of performance. It just isn't.
October 22nd 2014
That defence is a disgrace. We just got laughed at by the entire world because we have a joke of a backline and a joke of a midfield. So what if Steven Gerrard is Steven Gerrard? He's not good enough anymore. Ridiculous. Lovren is awful. He is absolutely dreadful. I can't get over how bad he actually is. Glen Johnson back in the fold? Sorry Brendan, but you've made your own bed with this. Horrendous.
November 6th 2014
Been two days. I don't know what to feel. A part of you wonders whether Brendan actually picked a weaker team like all these idiots are saying, or if he just spared his favourites from being destroyed; again. The irony is that our team that probably can't beat them is the one which has a better chance of not losing. What is this. Emre Can looked incredible, and Lucas actually did really well. Toure was sublime too. I hope to God Lovren on the bench is a sign of things to come. Brendan bangs on about meritocracy, yet this year the worst performers seem to maintain their place while Moreno and Manquillo get rotated for Johnson and bloody Jose Enrique! How do we even get that prick to the ground? Throw a rubber ball on the bus, strap him in and hook him up to an Xbox? Does he even remember he plays football? Just can't be doing with this.
Please, Brendan. Please pick Toure on Saturday. How can you pick Dejan Lovren after seeing that performance from those lads? They deserved their place on Tuesday, in the frickin' Bernabeau, and they deserve their place Saturday. Come on, man. Show us you're true to your word… Please.
November 8th 2014
Liar.
December 9th 2014
I can't be arsed with the Reds anymore. I just don't see the point. Paltry Champions League performance, dreadful in the league, and now constant scapegoating and politic playing from Rodgers. The very man I consistently said wasn't an excuse-making manager like all those midtable nobodies. Fans are a joke too. Destroying Balotelli for no good reason. I wish we signed someone else, he's not what we need. But to start saying he doesn't work hard or care when he's clearly doing more defensive work than Daniel Sturridge is just ludicrous.
We bang on about being the best supporters in the world, "oh, he'll be one of us" and this horseshit. All lies. The chap is being bullied out of the club by the fans, media, and the manager. I never expected Brendan to partake in the Balotelli narrative. Sick to the teeth of this.
Basel were better. Gerrard only managed to drag us back with a free-kick, in the end it looked like the players were just doing it because they had to. Disgrace. Defence is still a joke. We need someone in to coach them, because Brendan clearly can not. I gave him so many slides and thought he was just a victim of circumstance, but no. He's just not capable of doing it. Picks crap players who let the team down over and over again.
Genuinely can't get over how unarsed I am now. Fizzing at the slit over this man four months ago yet he is nothing like the Rodgers I thought we had. This is rubbish. It is nothing.
January 19th 2015
             Watched bugger all of the Reds. Everyone is rejoicing at the team playing well. I've barely seen any of it. Missed Swansea and Sunderland. I'm glad we've managed to do something positive again, but at what cost? My God, how were we so bad for three months? How long will this even last?
January 21st 2015
             Played Chelsea off the park, really. Still can't feel anything for any of the good things Liverpool do right now. It's like as soon as I invest myself back in so deeply, it'll be ripped to shreds again. Don't know.
February 8th 2015
I just can't do it. I can't find it in me to trust Brendan right now. How can I stand behind him again and claim he's proven us all wrong when he failed so miserably at new tasks, and responded to such pressure in ways I thought he would not? How can he have proved he's going to progress with us without him facing a Champions League group campaign again, where rotation is key and squad utilisation skills are at the forefront? How can I say he's proved he's a competent defensive coach after seeing abysmal back lines for two years, bar the odd run with Jamie Carragher and Kolo Toure in it with Daniel Agger? Emre Can and Sakho in alongside Skrtel is a lot better than what we had before, but what happens if Lovren comes back in? It all falls to pieces. I can see it already. Is that personnel, coaching, both?!
What happens if the slightest changes happen in the 3-4-3? What happens when we move back to a back four? Because eventually we will, we'll have to. There are too many unanswered questions to start making statements again.
It's hard to reinvest in something you were so devoted to. Everyone is ramming their "I told you so" tweets and articles and videos and podcasts all at once; yet nothing is proven, nothing is definitive, nothing is finished. Maybe I should not have indulged in the coulee of Rodgers' philosophy. But I believed in it. From day one, I could see the progress. There were problems, but it wasn't his fault. Not to me. I've questioned myself over and over as to whether I'm just another fickle fan, whether my own ability to commit to something is really that strong. It feels like a lot are far too willing to forget what happened between September and December though. Or am I just another cry-arse because I got things wrong?
Brendan Rodgers may be as good as was thought. He may be the one to bring us to Premier League glory; back into the heart of European Competition season after season; back where this club belongs.
Then again, he might not be.