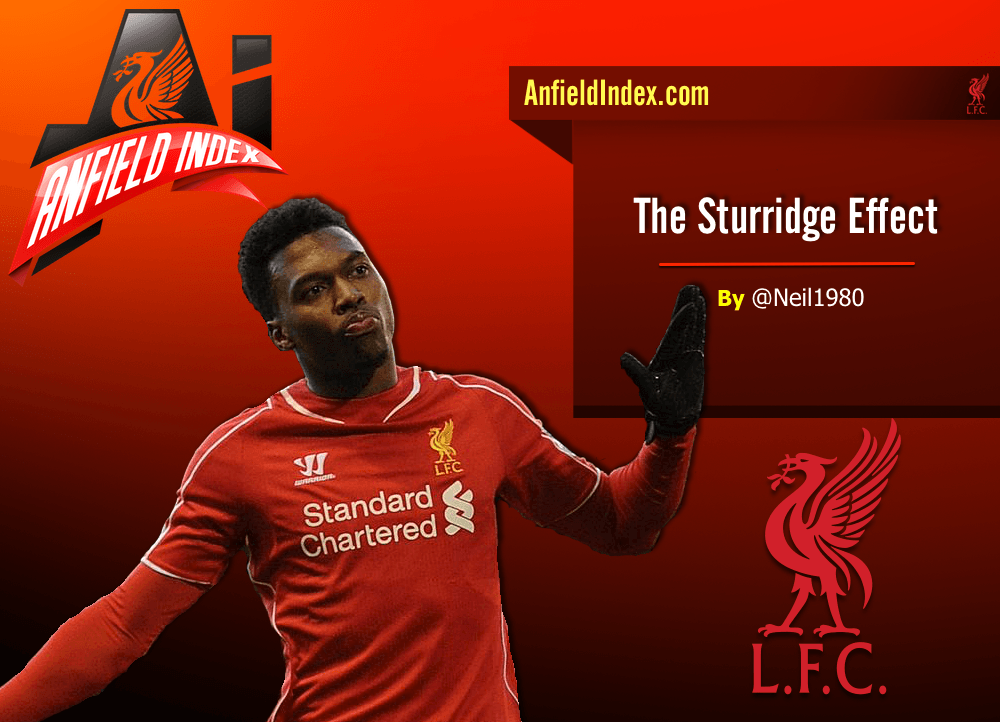 The Sturridge Effect
Selhurst Park hadn't been a welcoming theatre for Liverpool FC for the best part of twenty years, before Saturday night. The last Liverpool player to score a goal, for a winning side, at the home of Crystal Palace was none other than Oyvind Leonhardson, way back in December of 1997. Perhaps, therefore, there may well have been some justification for a gloomy sense of deja vu, sweeping the away fans, when Frazer Campbell slid in a rather fortuitous opener after 15 minutes, albeit against the run of play.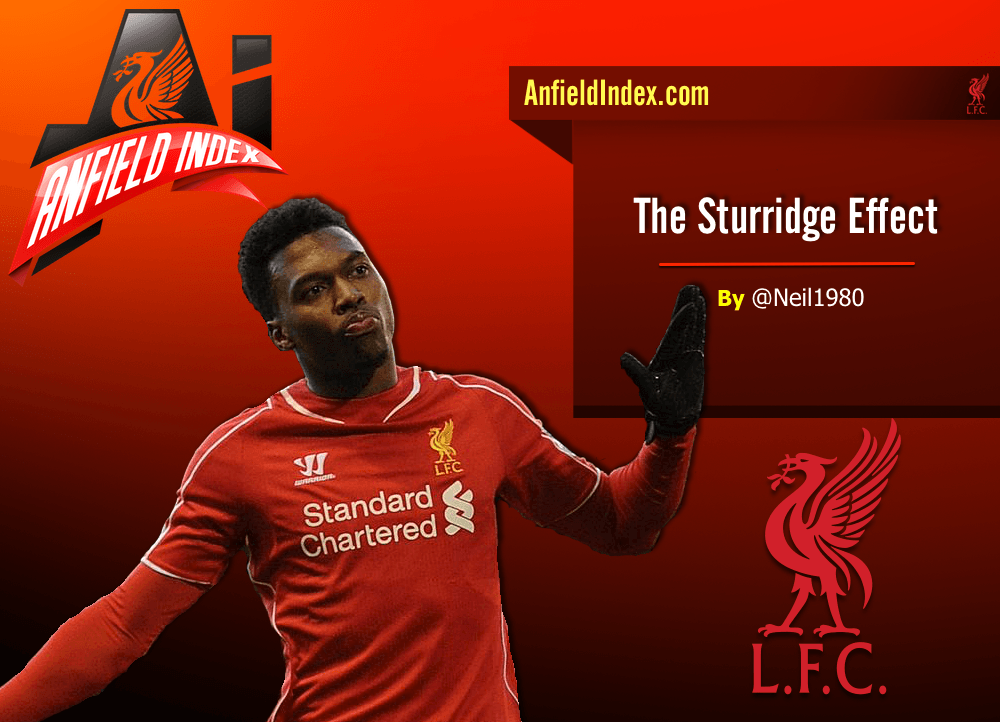 Palace, those who'd finally crushed Liverpool hearts last season, who'd twisted the dagger cruelly earlier in this, by tearing a wretchedly insecure LFC limb from limb in Neil Warnock's last win before , again, being banished from yet another Premier League side, had drawn first blood again. Before Christmas, cup match or not, Liverpool may well have buckled, but thankfully, no longer. In fact, even after going behind, and notwithstanding the very odd scare, the Reds always appeared confident in eventual victory.

There were times last season, particularly after Christmas – the Swansea game at Anfield springs to mind – when there was a sense, a feeling, that regardless of how the game unfolded, Liverpool would find a way to win it. That sense, though gradually building over recent games, was completely apparent on Saturday night: The final result never appeared in doubt.
Many factors can be said to have contributed to this massive shift: away from the fragility the team displayed in the Autumn, back to the confidence and resilience which was so visible last season, and revealed itself again at the weekend. Brendan Rodgers has to take a huge chunk of credit for re-invoking the spirit of last year, also for changing the system and, by hook or by crook, reinvigorating some players.
Simon Mignolet comes into that category; his form has been exceptional in the last month especially, and he was immense again against Palace. Then there's the confidence collected from putting together results, from grinding out points, from becoming hard to beat, and building form on the back of results. The whole team, the back five and the manager in particular, need take the plaudits for that.
There was something about the assured nature of the performance against Palace however, something which has only been evident on a few occasions this season, but was displayed with much more frequency last – for obvious reasons. It's difficult to put a name on were such surety comes from, but if pushed, one might call it : The Sturridge Effect.
Sturridge is (crossing fingers and toes) back and beginning to return to something like match sharpness. He won't be at his best for another few weeks or so, but the effect he's had already is hugely significant. A goalscorer within 12 minutes of his re-introduction against West Ham, Sturridge was involved in two goals against Spurs, and scored the crucial equaliser against Palace.
Goals are vital, of course, but that's just one of the cards he brings to the table: the fear he instils in defenders; the way he stretches the play, and creates space; his sheer pace, but also the confidence he instils in his teammates, the likes of Coutinho, Henderson, Sterling; the partnerships he has with them, and vice-versa. Without question, Daniel Sturridge makes a huge difference to the way Liverpool play and how successful the team is; the stats bear it out.
Since making his league debut as a substitute against Manchester United, in a game Liverpoool lost 2-1, Daniel Sturridge has featured in forty-nine Premier League games for Brendan Rodgers's side. Including that match, in which he scored LFC's goal, Liverpool have lost just six times – meaning that the Reds lose just once every 8.16 games when Sturridge plays some part. In forty league starts for the Reds, Sturridge has been on the losing side just four times; four! Meaning, that when he starts, Liverpool lose just one game in ten – that's title winning form. When Sturridge is absent however, and plays no part, that stat slides drastically, with Liverpool losing one in three of the thirty games he's missed – that's mid-table form at best.
The impact of the man doesn't end there. In the league alone, Sturridge has 33 goals in 49 appearances, as well as eleven assists. In his first season and a half he averaged a goal every 108 minutes – the feat for which Sergio Aguero is currently being lauded- and it's still up at a goal every 114 mins, better than all except the City front-man.
There had been a perception that Sturridge was underrated by Liverpool fans, and that might have been true, to some extent at least, when the majestic Luis Suarez wore the number seven shirt. The England man's absence however, has taught even the least appreciative of LFC fans how vital the striker is to Rodgers's team. Whilst the mainstream pundits out there have been concerning themselves with the Harry Kane roadshow, Sturridge's return should end all debate over the identity of England's number one goalscorer.
Suarez got a mention there, and it's only right as he formed part of the deadliest strike duo the league had ever seen. Too many, however, wrote off Sturridge's contribution as merely an aside to the Uruguayan's own, thinking perhaps he was but a bit part player; not so! Liverpool have lost just once in the league when Daniel Sturridge has scored, that was on his league debut against United when he came on and scored, again within twelve minutes. LFC were 1-0 down at the break; the second half was drawn. Since then, the Reds have been undefeated in the Premier League when Sturridge has registered.
The Sturridge Effect can yet have a massive impact on Liverpool's season. Aspirations at the start of the year were high; they've had to be reassessed, however a place in the top four and two pieces of silverware are still very much up for grabs. The reds have won 31 and drawn 12 of the 49 games in which Sturridge has featured – a win percentage of 63.3; when absent that drops to 46.6, whilst the loss percentage increases sharply. Those figures and the others highlighted in this piece, as well as what can be judged by the naked eye, clarify exactly how imperative Sturridge is to this Liverpool team, and its chances of success. If he can be kept fit, it could yet be a great season.