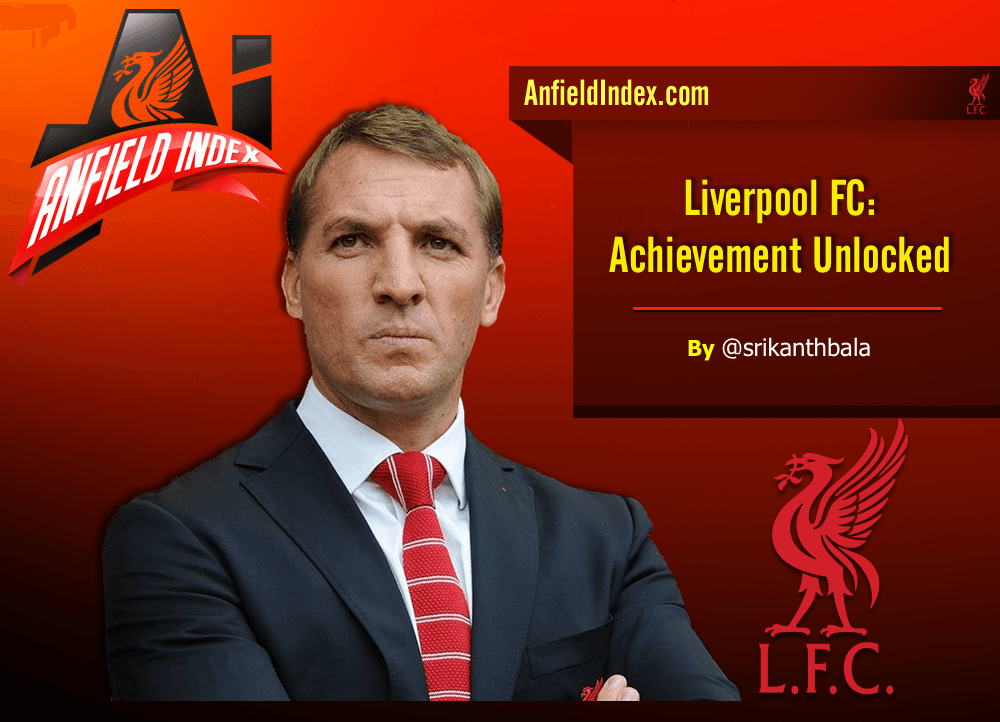 Liverpool FC: Achievement Unlocked
We have all gone through games where we struggle at Level 47, or some other game where we are stuck at Level 82 and are awaiting a cheat code to crack the game. The pre-game emotions yesterday felt something like that.
Chelsea at home against Burnley drop 2 points.
Matic out for 3 games – FOR REAL?
Mourinho refuses to complain about the referee post-game, hence gets a show on Sky, to criticise the decisions and Sky – Wahey!
Manchester United drop 3 points courtesy of Shelvey and Gomis (still not sure if either of them intended to do what they actually did!)
Spurs then go on to do what only Spurs can do, stutter at home against West Ham and drop 2 points.
All this was set-up perfectly for Liverpool, to go and drop the 3 points needed. More than gut feeling, this was from the past painful experiences, most of them sticking to the script. When the gods conspire against other teams to provide the impetus to Liverpool on a platter, Liverpool always decide to go against it and generously surrender the impetus back to the opponents.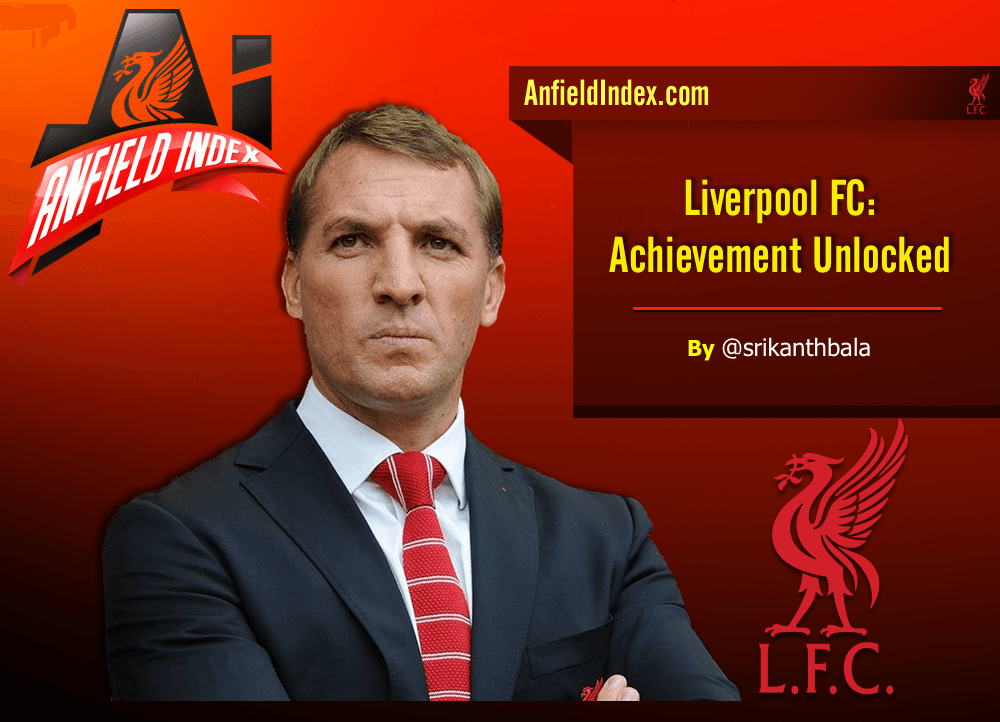 So yesterday felt different, Liverpool managed to win 3 points when it was needed AND when it was not deserved. Some times it as a hallmark of great teams to be consistently able to do it, while there is a counter argument that great teams do not consistently play badly to even dream of dropping three points in this league.
The first half yesterday was exhilarating at some fleeting moments (Yes, Coutinho, you), embarrassing at some moments, comical at some moments, and a mix of all at other times. The first goal though is something you would remember for days, and play it back some 550 times with 26 different camera angles. After a long while, the word 'takeaway' had a real meaning.  The goal was followed by what you term as Sunday league defending at its finest. Liverpool crawled, blocked, rode their luck and rode its wheels off. Mignolet saves us, then almost clangs it, and then calms himself and starts saving us again. Also helpful was the fact that the referee ,Kevin Friend actually lived up to his name, or was suffering from a bout of 'penaltophobia'. How Liverpool got away with a one goal lead at half-time deserves a case study by itself.
But once Liverpool came out after the break, the balance to the game returned, helped no less by some good in-game changes from the manager. The defence got slightly better, the midfield decided to actually play and Southampton began to run out of ideas, having run out of luck an hour ago. Then Liverpool extended their lead with a goal which Forster stops every other day this season: 3 points.
8 – After the Boxing Day fixtures Liverpool were 10 points behind Man Utd; they have now cut the gap to two points. Charge.

— OptaJoe (@OptaJoe)
Liverpool are slowly, but surely, retrenching themselves in the race for the Champions League places. Unlike previous seasons, two places are up for grabs, and there are 4 teams, 5 at best, in contention for those two places. Games like yesterday are what you would term as game changers, or 'Six Pointers' as pundits would term it.
This Liverpool team is unlocking obstacles week after week, sometimes in the same week. They are not even using the cheat codes available, preferring to do it the hard way, saving the codes for some rainy day (pun 100% intended). This is Liverpool FC reconfigured, rebooted.
5 away clean sheets in a row. Martin Skrtel the MoTM. Simon Neuer in goal. 2 wingers as wing-backs. Sterling as the striker. Coutinho actually shoots and scores a goal. Lovren does not get sent off. Glen Johnson comes in, gets injured, comes back in, does his job, and 3 POINTS POOL.
Think about each point above. And laugh, crazily! I did, and went to bed with a smile, something Liverpool FC has specialised in off late.
Bring on the Citizens.
Liverpool FC. First. Next. Last.