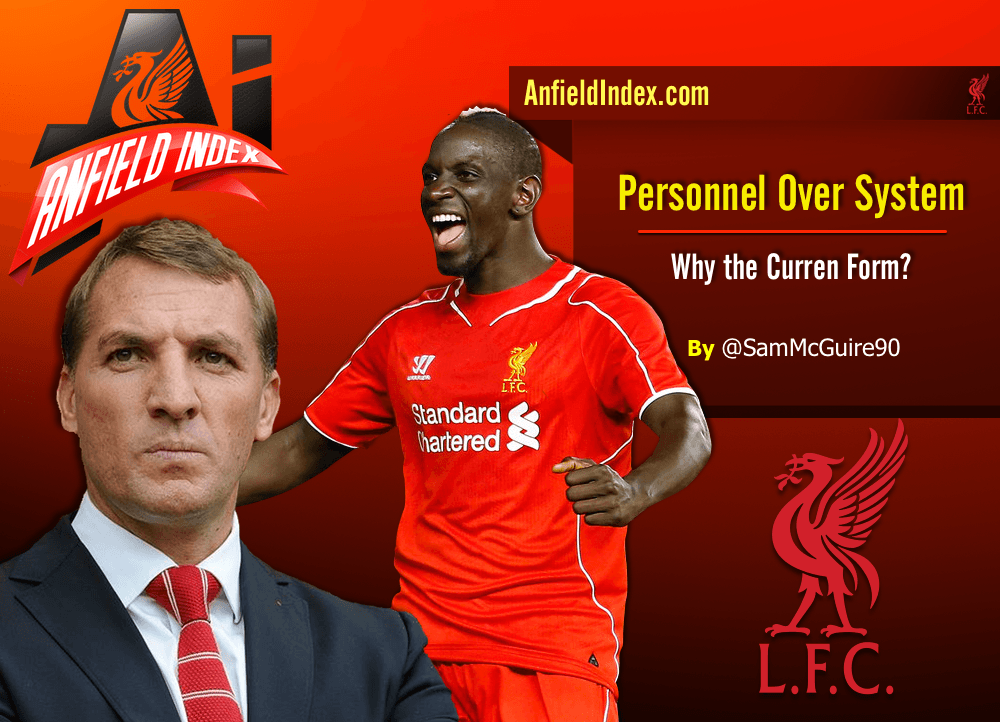 Personnel Over System - Why the Current Form?
"It's the new defensive coach that we got in that everybody thought we needed. That has done the trick"
– Brendan Rodgers after the win at Southampton.
Basking in his own glory post-Southampto similarly to a man embracing the smell of his own fart. We witnessed a very smug Brendan Rodgers deliver that quote with a wry smile at the end of it. You can't argue with the facts, Liverpool have been infinitely better defensively since the change to a back three in December, but before Brendan adds 'Master defensive coach' to his CV shouldn't we as fans dig a little deeper?
"Everything is awesome. Everything is cool when you're part of a team. Everything is awesome when we're living our dream."
Many fans see Liverpool winning games lately and adopt the lyrics from the song "Everything is awesome". Is it wrong to scratch deeper than the surface? This isn't an agenda nor is it a character assassination on The Reds' manager. How reliant on personnel are Liverpool in their current run of form?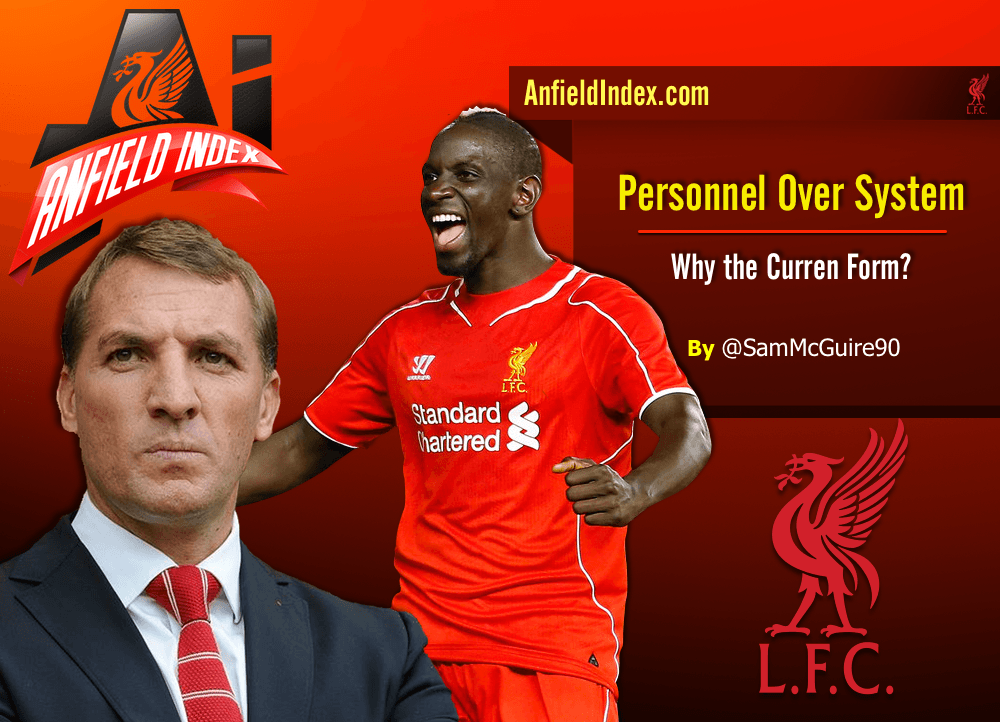 Liverpool's first experiment in the 3421 formation this season was against Manchester United, which ended in a disastrous 3-0 defeat. Liverpool had many chances but in the end United prevailed as winner due to chaos in defence. Dejan Lovren, Glen Johnson and Martin Skrtel made up the 3 man defence with Kolo Toure coming on after half an hour to replace the injured Glen Johnson. Keeping goal for the game was Brad Jones. Defensive errors galore gave Utd a comfortable win in what could have been a completely different game.  You could argue this was the first game, so mistakes were bound to happen but Rodgers did flirt with a back three against Newcastle a month earlier so it must have been worked on in training. You could then counter that by saying if you removed the mistakes Liverpool seemed solid that game, but the personnel caused the problems.
Compare this to the game against Arsenal, a back three of Kolo, Skrtel and Sakho. This trio looked far superior, better on the ball and far more composed. One mistake if memory serves correctly was when Skrtel let Debuchy equalise from a header, having said that Brad Jones was poor in goal in that instance.
Then the Burnley game arrived and two injuries played a part in what's happened since. Mignolet replaced Jones after 20 minutes, Emre Can replaced Kolo at half time. This was the next evolution of the defence. Two composed players beside Skrtel which just played to all of their strengths. In the games that followed we saw The Reds start attacks from the back with both Sakho and Can bringing the ball out, both have the ability to spot a pass and not just that but complete the pass. This gave Liverpool a solid base, which they haven't had for a few seasons and stats back this up with the least goals conceded in 2015.
Nobody is saying Rodgers fluked this formation, the formation may have been worked on but surely the personnel would have resulted in the performances differing. Would Liverpool have had this superb defensive run had Lovren and Johnson been part of the back three like had originally started in that game vs United? Many thought Sakho was leaving in January as he wasn't getting a look in months before, now he's an integral part of this new system.
The Southampton game highlighted this personnel issue. Dejan Lovren in for an injured Sakho and the once solid looking defence looked noticeably weaker. His positioning was questionable and he was rash in challenges, not only that he wasn't composed on the ball which was an issue. Not only did he waste passes, it gave possession back to Southampton on numerous times which then allowed them to come at us in waves. For all the grief Sakho gets for how he is on the ball he makes sure he completes his passes, Lovren once heralded as a brilliant passer had a 70% passing success rate. Not only this, Lovren has the trait to lay it back to Mignolet more often than not, a confident Mignolet was prepared this time though so there wasn't chaos because of it.
Surely one personnel change, when you're bringing in a £20mil centre-back shouldn't cause that much disarray within a team. Especially if you're that good of a defensive coach that you've implemented a system that works, Mr Rodgers? Are Liverpool going to carry on with this 3 at the back formation because surely a good defensive coach can coach a back 4 into being just as effective, no?
Looking at the formation played on Sunday it was a 541 system, which thank the lord Rodgers has matured enough to 'park the bus'. However, if you look at the formation itself in England its considered as a formation that relegation threatened teams use. They know they don't have the best defensive set up so add an extra CB and which then helps backup the midfield, which is an area Liverpool struggled with last season. So, credit to Rodgers for finally noticing the issue, but let's not kid ourselves. It might be a slight variation of a defensive 352 formation but Liverpool are using a formation that Wigan during their spell under Martinez, Everton and Hull are using this season.
I don't like to mention myself in this article, but in October I called for switching to a back three with Madrid and Chelsea in mind. The midfield was weak, the defence was a shambles and it'd allow Balotelli, who was being played as a lone striker then, to have some support. It was a kind of obvious tactic to use when you have a soft middle. However as kindly pointed out by many people, I don't have coaching badges so my opinion at the time was void.
Another factor in this current run is the fact Rodgers has deployed a DM. Many gloat about how Rodgers has never bought a defensive midfielder during his spell as a manager, he doesn't believe in them. Yet firstly Lucas and recently Allen have excelled in that role, Allen specifically in the Besiktas game was superb. If he's finally embracing the DM position maybe it's a sign of things to come from Rodgers, but joking in the media about the defensive coach joke comment is premature and stokes the fire regarding his arrogant ego when in reality he hasn't showed he can coach a defence, just yet.