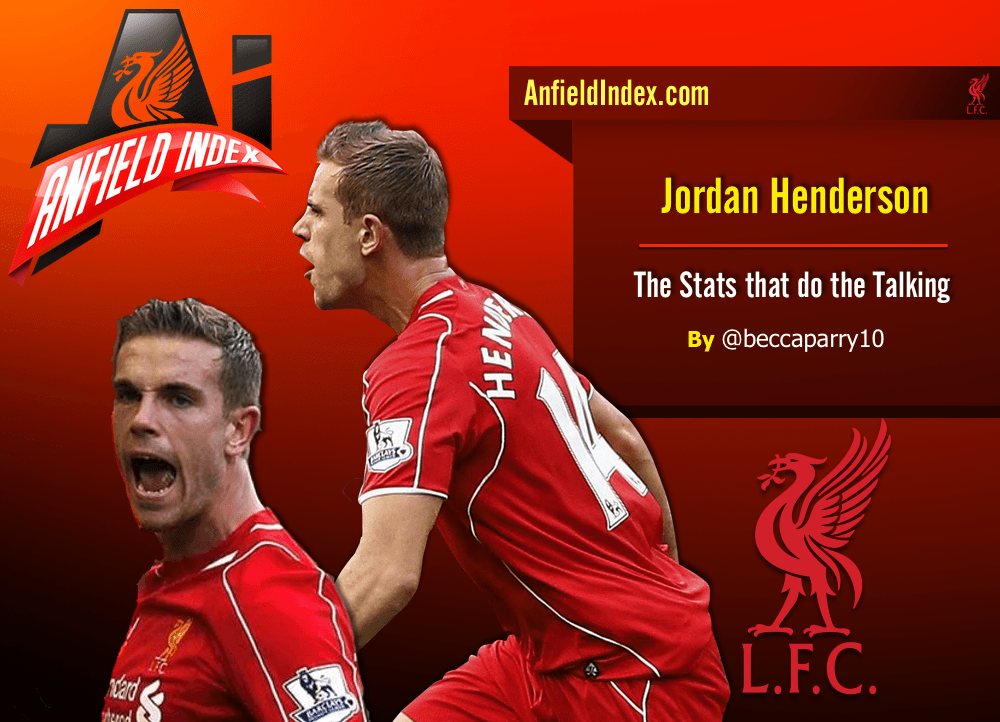 Jordan Henderson: The Stats that do the Talking

When Jordan Henderson was announced as Liverpool's vice-captain, it was seen as a reward for his hard work and progression. When Steven Gerrard announced his imminent departure, the complexion changed, and even more so since the captain's absence through injury – all eyes are now on how he would step up.
Criticisms came thick and fast when the whole team weren't producing good enough performances in the first half of the season. It was bad enough when the defence was struggling, but after last year, we weren't used to the lack of goals.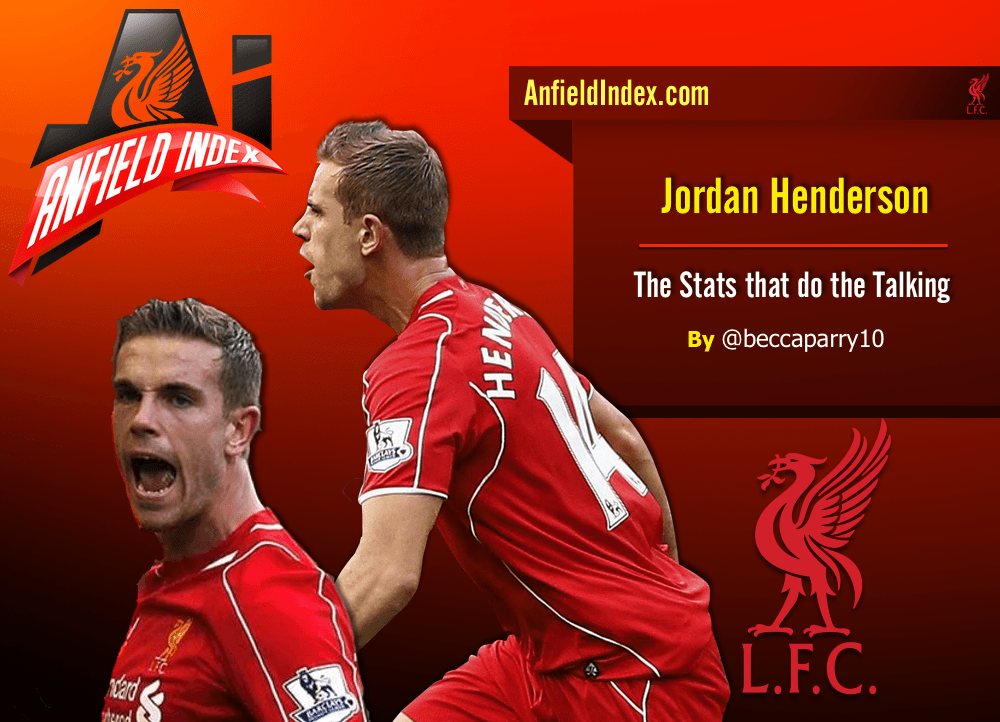 There came a time when the midfield had to step up. Raheem Sterling did well as a makeshift striker, but even then the results weren't coming, and so everyone started to notice those who needed to do more in front of goal.
Under a lot of scrutiny, we've recently started to see this from the stand-in captain, and he's getting the praise he rightly deserves. The assists have been coming, and more importantly, so have the goals. Yes, you may still see some hasty shots flying over the bar, but his composure has definitely improved.
In comparison to the last campaign, his overall game has improved. The Manchester City game last year will live long in the memory, even though the end result in the final league table was heartbreak, a lot agreed that Henderson's sending off was crucial to the late downfall.
But even since then, there have been noticeable improvements in his game. Last season, he played an average of 34 forward passes per 90 minutes, that figure has gone up to 37 this year. Considering that the whole team was praised for their punishing attacking threats, it is even more encouraging to see that Henderson has built on that to improve his own game. Without Gerrard's glory balls and stunning pitch-length passes, there has to be that catalyst and driving force to push everyone forward. In the same bracket, his assists have gone up by 7% compared to last season already, as well as his take on success rate rising by 20%.
You can see that he has a lot more confidence with the ball, and even more significantly in trying to control the game. It used to be picked up on that he would go missing in the big games, therefore instantly being critically compared to Gerrard because of some of his captain fantastic moments. Following a stellar performance against City, including the goal and another against Burnley, we're beginning to uncover him settling into a captain's role.
                                                                                                                                                2013/14(per 90)                2014/15(per 90)
                                                                                                                 Forward passes: 33.95                                   36.71
                                                                                                           Successful take ons:  38.78%                             58.92%
                                                                                                                Aerial duels won: 40.32%                              47.37%
                                                                                                                        Total passes: 57.92                                   59.21
What's more, Henderson and Joe Allen have continued to impress with the way they have controlled recent games. It may not have been the partnership in everyone's dream team selection, but between them, Liverpool's recent performances have been more solid and composed. Henderson himself notched up a 92% passing accuracy against Burnley, where his all round game was highly praised.
There is still a lot to play for during the final stretch of the season. If he is to take the captain's role full time in August, we'll all be hoping to see Henderson continually develop into the complete player, as well as tailoring those leadership qualities.
A quick stat: Liverpool have never lost a Premier League game when Jordan Henderson was captain. Let's hope that continues.