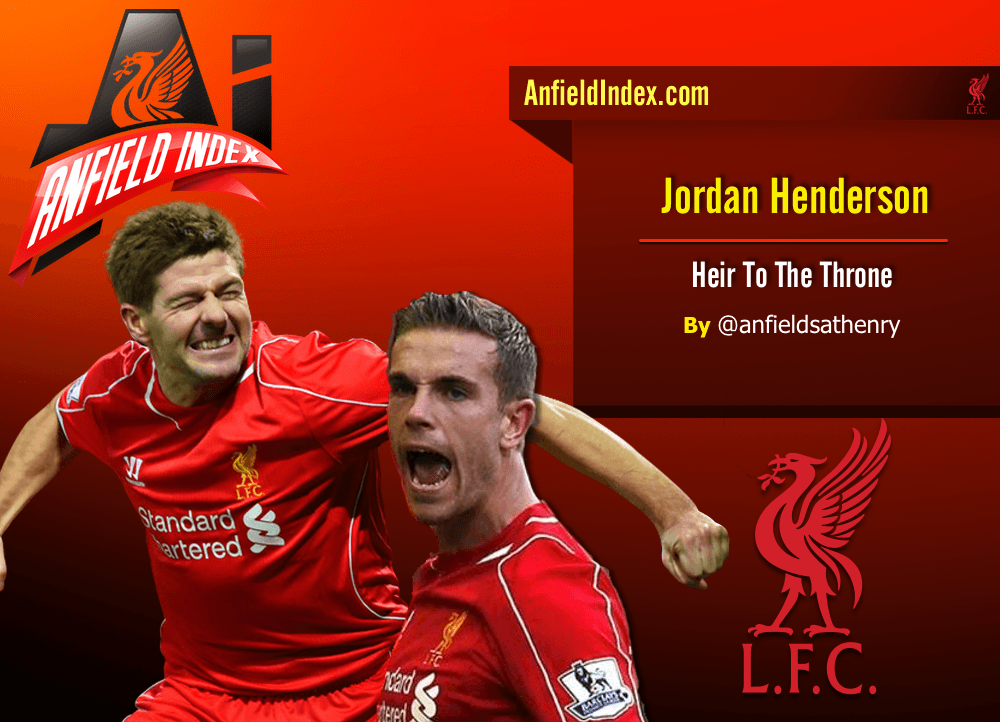 Jordan Henderson: Heir to the Throne
It was truly an exceptional captain's performance from Jordan Henderson against Burnley.
With one rocket goal, an assist and a 92% passing accuracy, Henderson left little in doubt that leadership suits him.
And the question of the captaincy is a hot topic. 'Captain Fantastic' is departing and many have questioned how much of Liverpool's soul he will take with him. More importantly, is there anyone in the Liverpool side capable of replacing him?
Well, Henderson has certainly proven there is.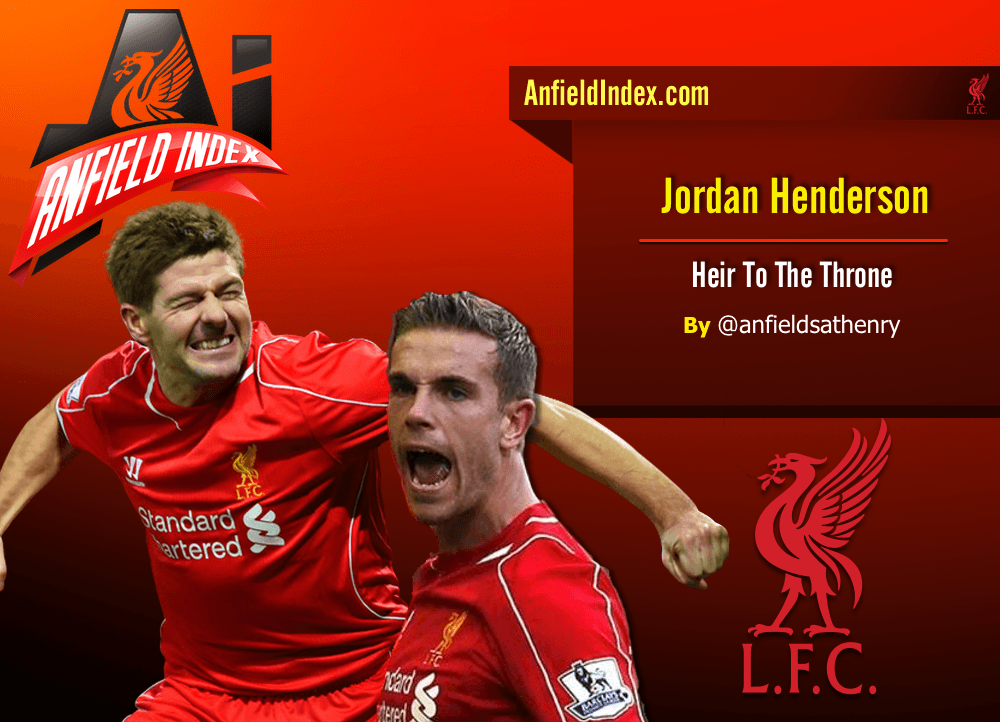 Two goals in two games, six victories from six games with the armband and a general record of nine wins and two draws from eleven outings this season: it is quite a record for the 24-year-old as captain.
Gerrard's absence at the moment has hardly been felt in results. Liverpool haven't been beaten in the league at all in 2015. They have two defeats in 19 games and their revival has been largely down to conditioned players stepping up and revitalising themselves.
Philippe Coutinho, Simon Mignolet, Martin Skrtel and Jordan Henderson have been the key figures of Liverpool's form.
He is well known for his workhouse stamina and incessant desire to tackle, run and play. He will make the hit, track the man and thrives in midfield through that commitment.
But, few would have predicted his incredible upturn in performance level since Gerrard has been out.
Eleven assists for the season and five goals to his name, it has been a wonderful season for the midfielder. However, two of those goals (both quite spectacular) have come during the moments a captain must stand up.
One unbelievable strike against Manchester City to begin the endless onslaught that would carry the Reds to victory. The other a glorious half volley right into the far corner to set Liverpool on their way to a fifth straight Premier League win.
In the six recent games as the leader (including the 4-1 Swansea game) he has attempted 15 tackles and made eight chances, providing two assists.
The race for the top four is incredibly close and at this very moment an example is needed. No better standard than scoring a goal, making another and screaming instructions late into a game that you are winning two nil.
Endless energy has spilled over so that Henderson has an infectious never-ending passion too.
When Manchester City were pushing for an equaliser, Henderson was hounding Yaya Toure in the 88th minute. When Southampton were attempting to spark themselves into life, he was keeping his cool. At Burnley momentum needed to continue and he obliged with a wondrous effort to open the scoring.
The vice-captain seems to be improving across every avenue. His passing has become more ambitious and not just that, but accurate too. His cross for Daniel Sturridge was put right on the striker's head. Another attempt to release the striker in the first half just skipped away from Sturridge.
Rodgers echoes what every Liverpool fan has begun to notice:
"I think Jordan is improving all the time," said Rodgers. "As he matures even more tactically, he'll become even better. He's always had athleticism and tactically he's improving all the time.

"Technically, you see his qualities. His passing is improving. And he's becoming one of the real leaders of this young team. It was a wonderful performance by him and the team in general".
He has been consistent and he has been a pleasure to watch. Forget becoming the most reliable midfielder in the side, he could become the star of the show.
The season's end is still to come. Gerrard is still to return. Liverpool's final position is still to be decided.
Eventually however, Gerrard will leave wihtout a return and Rodgers must decide where Liverpool's captain and future lies.
Surely, Henderson has demonstrated just how easy a decision that should be.