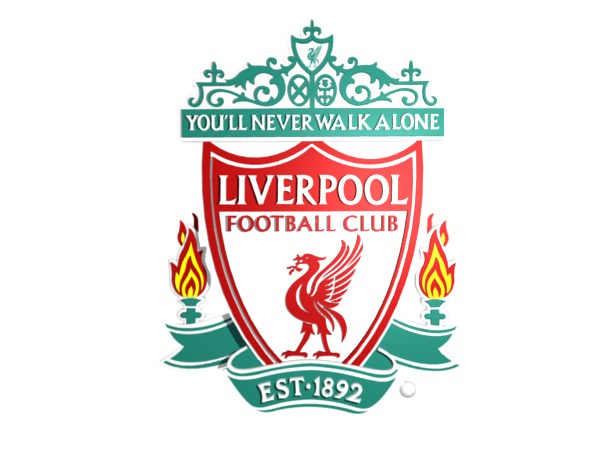 Liverpool FC - Ten Reasons for Positivity..
It's close to two weeks since the victory against Manchester United and we've, once again, experienced a full circle of emotion. Just how fortunes can differ is there to see. We beat United and then cannot beat Braga over two legs. Forget beating them we couldn't even score a goal, with Kyrgiakos' loss of a penalty proving to be very decisive. In contrast United beat Arsenal in the FA Cup Quarter final and then edged passed Marseille to reach the CL Quarter Final.
However we still think there are ten reasons to be positive this season:

Return of the King

2010/11 will be fondly remembered for one reason only, the return of the King. Kenny Dalglish returned to Liverpool at the start of the year and is the first manager in years to be backed so vocally by all of the fans. He's bought back the "feel good" factor as well as giving some of the youngsters a chance to break through. Kenny alone is a massive reason to be positive about the future of Liverpool FC. More than all of that Kenny's return gives the fans a chance to re-unite and move together in one direction. His mantra that the club is more important than anyone "being" (including himself) is something that fills all supporters with confidence that the right man is at the helm. We will only move forward with Kenny as manager, regardless of last night's result.

No more Hicks & Gillet


No matter what happens this season, it will always be looked back upon as a season that we got rid of our cancerous ex-owners. The downward spiral of LFC was all down to two men who will never be forgotten and not for the right reasons. Removing them was guaranteeing Liverpool FC's future, as we'd staved off administration, so it will always be recognised as an achievement from the 2010/11 season.

No More Christian Purslow


When Rafa comes out and has a dig at someone, you know there's going to be significant reasons behind it (see FACT rant against Fergie and words for Allardyce also!). We can only discuss Purslow's transfer dealings and they weren't great. The decisions to ship out Aquilani and Insua this season were remarkable when we lacked full backs and attacking midfield options. Even more remarkable was the decision to allow the signings of Christian Poulsen and Paul Konchesky. Thankfully he's gone and will never return.

No More Roy Hodgson

The man that the majority of Liverpool supporters loved to hate. There are a list of errs in Roy Hodgson's reign from incorrect transfers, to rigid formations and senile press conferences. Hodgson's reign as Liverpool manager will be widely recognised as one of the worst, if not the worst, spell of a manager at Liverpool FC. Sacking Roy ensured that Liverpool would not get involved in a relegation battle this season. This has been proven by Kenny arriving and guiding Liverpool to four successive wins, early in his reign, to ensure Liverpool pulled away from the bottom pack.

Emergence of Martin Kelly

Martin Kelly has been a breath of fresh air for Liverpool FC. We have been missing him over the last few games and we really think he gives the side a positive influence. A future centre back for Liverpool and maybe a successor to Jamie Carraghar, the potential for Martin is there for all to see. Kenny's return was vital for Martin, although he had already featured for Rafa Benitez and Roy Hodgson in bit parts (mainly due to injuries), as he has now become a regular starter. This has given the rest of the youth team a boost as they can see that they have a future in the first team if they are good enough.

The Academy & Reserves

The Academy and Reserve teams have a whole host of players getting ready to break into the first team squad. Lots of players have been promoted to the reserves from the academy and this can only be a good thing. There are lots of players throughout the reserves and academy that we believe could make it as a first team regular in the years to come: Suso, Sterling, Coady, Wisdom, Flanagan & Robinson are just a few names that come to mind.

New no7: Luis Suarez

We left this man till #7 for a reason! We just can't get enough! So far, it's a very promising start from Luis Suarez for Liverpool FC. I actually can't wait to see him play against Sunderland on the weekend. He's hungry, talented and determined which bodes well for Liverpool FC. His slalom run against the scum for the opener has already given him cult status with the fans. Long may it continue.

Addition of Steve Clarke

Lots of positivity with regards to Steve Clarke's appointment. We improved the defensive side as soon as he's come in. We have had a few bad results and errors but that is mainly down to the back line changing so often due to injuries. His experience as Jose Mourinho's right had man will only provide Kenny with further tools to improve Liverpool FC. A fully fit and able back line will give Steve a chance to prove his worth.

New no9: Andy Carroll

Again he's only down here because of his shirt number! It's early days for Andy but we do really believe that he'll be another valuable weapon in Liverpool's arsenal in the coming years. He will need time and require the backing from the supporters. Remember he's only just coming back from quite a few months off so will need to to get fully fit.

New Owners

10/10 so far from Anfield Index for the new owners. They've been brilliant so far and the way they handled the Torres situation and then went and got two big players in was definitely a statement of intent for the summer. The signs are there that we'll continue to grow under FSG and all of their work so far has been an absolute opposite to the previous regime. Long may it continue. Big decisions to be made with regards to the CEO and the stadium but we're glad that these decisions are not being rushed. The right man and the right decision needs to be made for both so patience is required again. We're adamant that they'll make the correct decision for the club and not for their personal gain which could not be said of our previous owners.