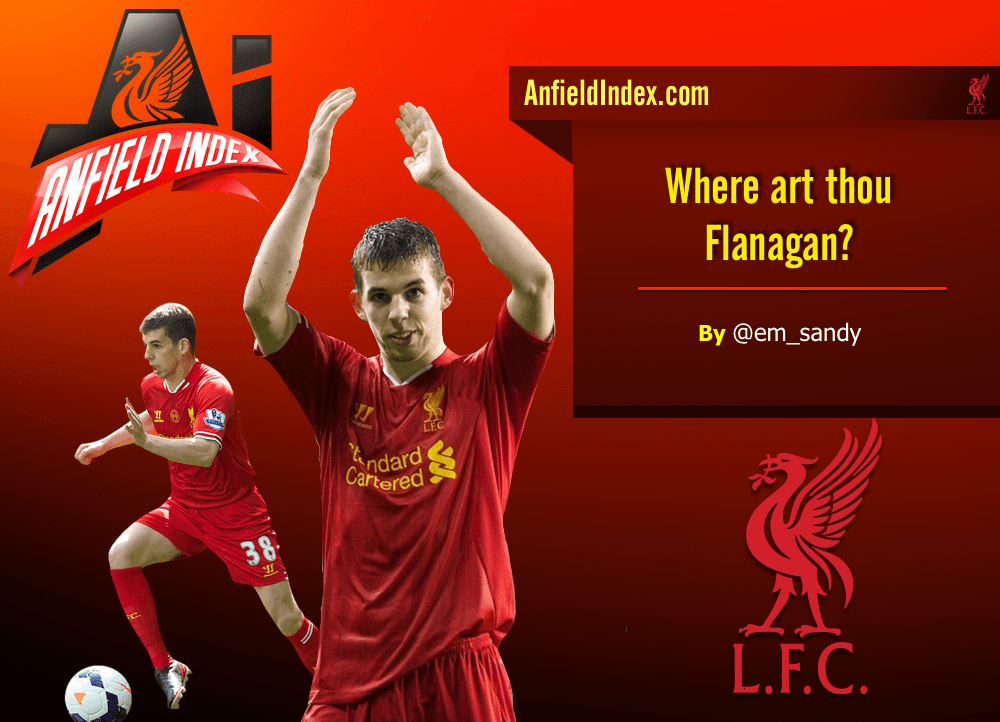 Where art thou Flanagan?

Poor Jon Flanagan. The young Scouse lad came through the competitive ranks at the Liverpool academy, broke into the first team when the opportunity arose and made his mark. But since his injury, the team has evolved and the traditional back four has, for now, been all but abandoned by Brendan Rodgers.
The full-back made 25 appearances in the 2013-14 season but is still yet to perform for the Reds in this year's campaign since picking up a knee injury. He underwent surgery before Christmas and has since returned to training. When he broke into the team, he performed well and became an established member of the first team squad. But since his injury, is there a place for him in the current Liverpool team? He can play at left-back and right-back in a back four, but can he play as part of a back three?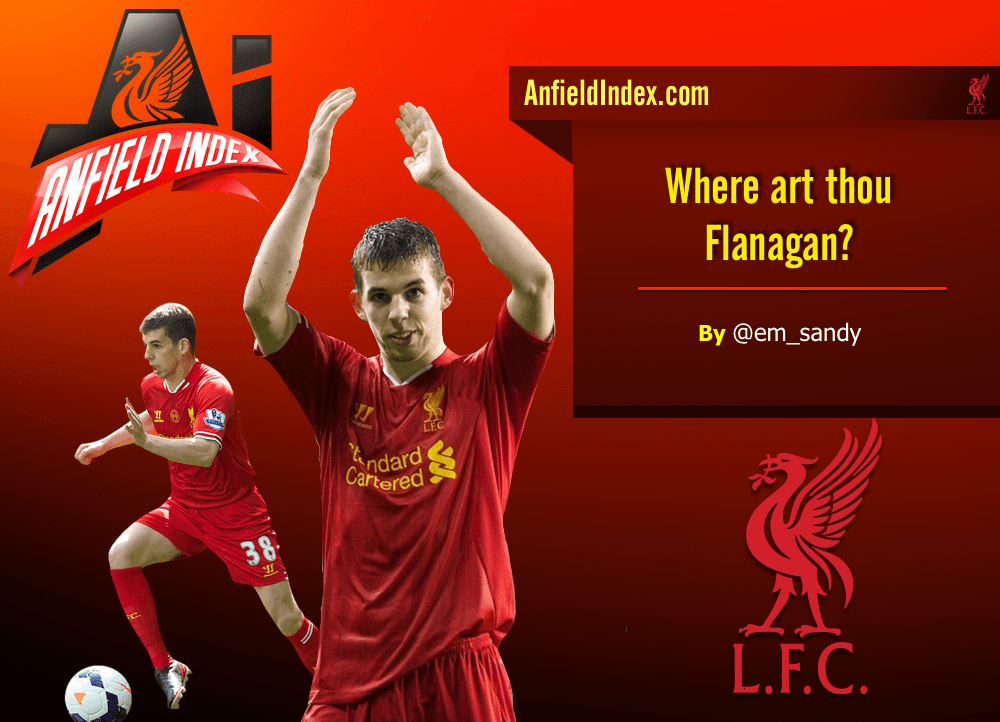 The suggestion Rodgers stumbled across the current system and whether it's a system suited to personell alone, are other arguments but ones that should be considered. Lovren's weakness at centre-back was an on-going worry and Rodgers stubbornness to remove him was endless until he was forced into it when the defender got injured. Injuries to Glen Johnson and Jose Enrique and Toure's absence with Ivory Coast meant Rodgers had two options; a back four consisting of Manquillo, Skrtel, Sakho and Moreno OR a back three involving Emre Can, Skrtel and Sakho. He stumbled across the better option and Liverpool's form began to grow in a new system.
With youth and pace in full-back positions already available in the current team, Flanagan's inclusion may be under serious threat. The popular defender lacks pace and direction in comparison to the new additions. Jordan Ibe, Alberto Moreno and Lazar Markovic have come into the side and provide a future of youth, pace and direction going forward. Although Flannagan is still young himself, histraditional style of defending falls flat in a back three system, where attacking ability is almost equal to the defensive duties.
Flanagan's inclusion may entirely rely on Liverpool returning to a back four formation. That would be ill-advised, especially with the personnel currently available to Rodgers. Coutinho, Sterling and Sturridge need freedom going forward, something they struggle to have without Moreno, Ibe or Markovic running the flanks and Joe Allen's excellent form in a defensive midfield position adds protection to the back three. Sakho's ability on the ball is weak but the damage has been minimized in this system and Can's passing ability hasn't been suppressed. It would only be in the interest of young FlannagaN for the team to revert to a back four formation.
Flanagan can only hope to make irregular appearances for the team in the odd occasions when a back four is needed. Otherwise, the youngster may hope to enjoy a successful loan spell until his defensive duties are needed. But if Liverpool's young squad continue to develop as a unit, he may be forced to jump ship and abandon his adored club.
It's unfair that an English product of Liverpool's academy can do well and yet there may be no future for him at the club. His inclusion goes hand-in-hand with a system change – a change that would be negative to the team as a whole. Therefore, it appears Flanagan's future at Liverpool seems doubtful. The fact he is a product of the academy and is a young English player may help his development but without that, his situation would be very different. We can only hope that his ability is recognised by other Premier League teams and Flanagan is given the opportunity to grow in a full-back position elsewhere.