The word 'Legend' is banded around a lot in football. The Steven Gerrard all-star game was billed to be past Liverpool 'legends' playing in one game. The truth is though they aren't legends, not club legends anyway. This attitude breeds mediocrity.
The fans of Liverpool Football Club shouldn't be using International success as a way to back up their claims that they've got and had legends playing for them. With the exception of Steven Gerrard, and perhaps Jamie Carragher, the club haven't had legends playing for it since the 1980's.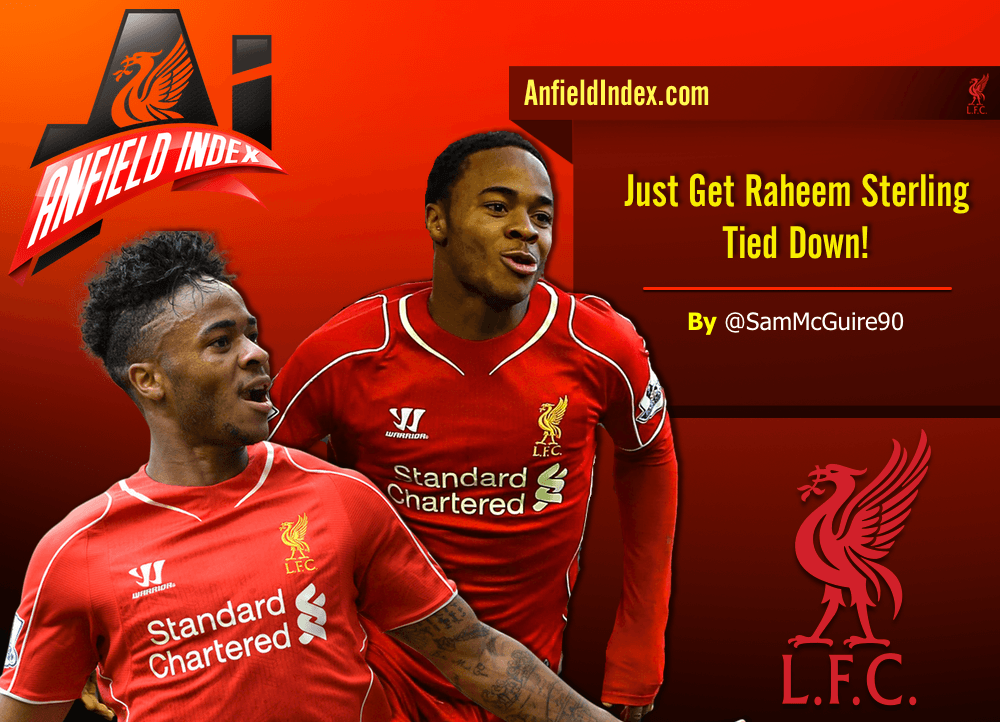 "Xabi, the legend, is coming home for the game" – Let's be blunt here. Xabi Alonso is recognised now as a world class player, he's extremely fond of Gerrard and the fans but when he left I know a huge section of the fan base felt like we'd had Real Madrid off getting £30 million for him as he'd been hit and miss over a few seasons. The fact he's gone on to win many trophies with Madrid and Spain shouldn't relate to his time at Liverpool. We're kidding ourselves if that's how we now gauge success at Liverpool. In the past I've genuinely seen fans say "Xabi is a legend, he was bossing the Spanish midfield when they won trophies and was still playing for Liverpool".
"Luis, please stay. You got us top 4. Legend" – Yes he did get us top 4. He was arguably the best player in the world last season. The club rewarded him with the largest contract in the clubs history, stuck with him through his many, well let's just call them 'Suarezisms' and yet he spent two summers of the three he was with us trying to leave the club. He apparently almost took legal action to force through a move to Arsenal of all clubs. Should we consider him a Liverpool legend?  One 30 goal season, second place finish and a League cup win? He left when the club was finally on the up again.
"If you cheer Fernando Torres you're a nonce" – In response to a lad who left Liverpool when they were firmly on the decline having gave them his best years really. He joined after we'd been in a Champions League finally, we never reached those heights again and by the time he left we were in the Europa League. It's not hard to see why he left, the only sour subject is the fact he went to Chelsea. Was his decision justified, well, in terms of trophies it was.
Yet the majority of these celebrated heroes on Sunday left Liverpool in search of better things. You could argue it wasn't the best choice for their playing careers but in terms of winning trophies I think they've all won something post Liverpool FC or are well on their way to.
In a few years time we could be looking back at this current crop of players and calling them legends despite not winning anything at the club. It's a real possibility that Raheem Sterling could move to another English club and win *trophies, much like Fernando Torres did. You've got to ask yourself why? The simple question is Liverpool don't compete on a regular basis to appease world class players/talents. Liverpool, a team seemingly forever in transition, needs to start laying the foundations for future success.
*this may lead to him making more money but doesn't necessarily mean he's greedy as some people on social media would have you believe.
This is where Raheem Sterling comes in, he should be one of these foundations. He's had a peaky season at best this year but for the first 6 months Liverpool were embarrassingly bad, they were playing the wrong formation and looked like a very blunt threat in attack. Then since Christmas time Raheem Sterling has played everywhere apart from in goal. He's had stints as a '10' as a striker, a left wing-back and right wing-back. His form has dropped off and it's not hard to see why. Even the worlds best players would struggle to keep playing to a high level if they were constantly moved around the team.
People seemingly forget the fact this English talent lead the charge for the title last season, specifically in March. Tough games against Man City and Norwich and the shining light was Sterling. He was dragging us kicking and screaming towards the finish line and he was probably the most inexperienced member of the team at the time. People may argue it's because he was beside Suarez and Sturridge. So what? It's a lazy conclusion to come to. Just because you're beside great players doesn't necessarily mean you'll perform. This 19 year old at the time went 'Titles in reach, time to step up'.
He gets grief for not being prolific enough, which is true, but he's not a striker. As he matures he'll add that to his game but even so he's a massive influence in terms of contribution to the team. Joseph Cousins on twitter collected some data to show this .
From December 2013:
Gerrard 20 goals and 15 assists
Sterling 20 goals and 16 assists
Henderson 11 goals and 18 assists
Sturridge 19 goals and 8 assists
Coutinho 9 goals and 13 assists.
He also compared Sterling to most productive attacking midfielders in the Premier League since August 2013:
Hazard 35 goals and 18 assists
Sterling 20 goals and 16 assists
David Silva 19 goals and 17 assists
Santi Cazorla 16 goals and 20 goals
So as you can see he's amongst good company, and you've got to remember one again from August 2013 – December 2013 Sterling rarely played and many fans wanted to loan him out. Since then he's been moved around yet still has an impressive return. The graphic below from WhoScored shows where exactly Sterling is at his most influential, so it's safe to say he should be used there?
I'll openly admit I didn't realise Sterling had such an impressive return until I saw the stats I've mentioned in this article. Raheem Sterling could be the poster boy for the future of English football having already starred in the 2014 World Cup. The same tournament in which his form saw him displace Wayne Rooney as the man behind the striker. A 19 year old displacing the future captain of England. This isn't me saying Wayne Rooney is good, and of course it was the obvious decision, but to place so much pressure onto a his shoulders without him buckling shows he has what it takes to succeed.
After his interview with the BBC he was the hot topic on social media. Many fans showed there anger by downplaying what a talent this boy is and assumed he'd follow the likes of Jack Rodwell, Adam Johnson and Scott Sinclair onto the Man City bench. Lets not kid ourselves though, Raheem Sterling would start for the current Champions. Their squad isn't the best but it just goes to show how we take him for granted by playing him all over the pitch. What I'm trying to say is let's get his new deal sorted, play him where he can influence a game, win the league, win some trophies and assert some authority in Europe once again.
It's becoming tedious having an ex player sour their memory at the club with their actions when leaving. I don't want another all-star game in 10 years for Jon Flanagan and Sterling plays and divides attention with some viewing him as a traitor and some considering him a legend for what he's won in the game. It's small time. I want another club legend and with Sterling that's what we could potentially have, if he stays that is.