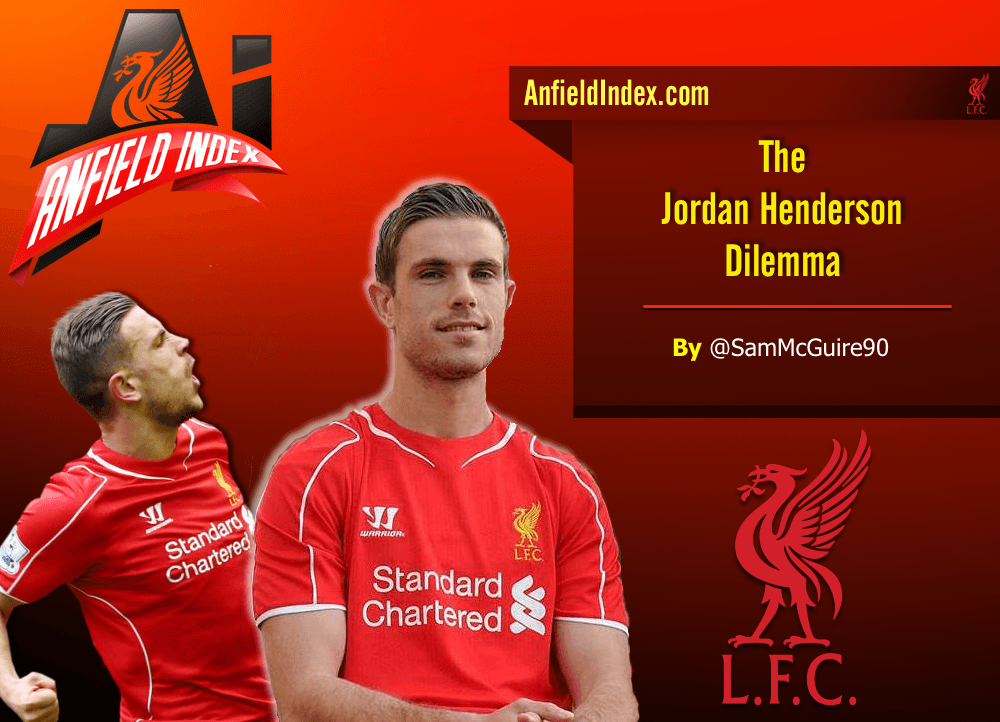 The Jordan Henderson Dilemma
Jordan Henderson's Liverpool career is a real Cinderella story. From being offered as a makeweight in the Clint Dempsey deal to becoming the captain in waiting within a matter of three seasons. It just goes to show how things change in football so quickly. Add to the fact he's now got an impressive beard coming along nicely and an appearance in the Nivea Ad I fully expect Disney to be on the phone to him soon asking for the rights to his life story.
It's going good for the ex Sunderland player lately; starting for his nation, captaining Liverpool in their charge up the table. He even had a record for a while of not losing whilst being the captain of Liverpool, that was until the United game anyway. Only black mark really is the fact he hasn't signed a new deal with the club yet. This is where it gets interesting.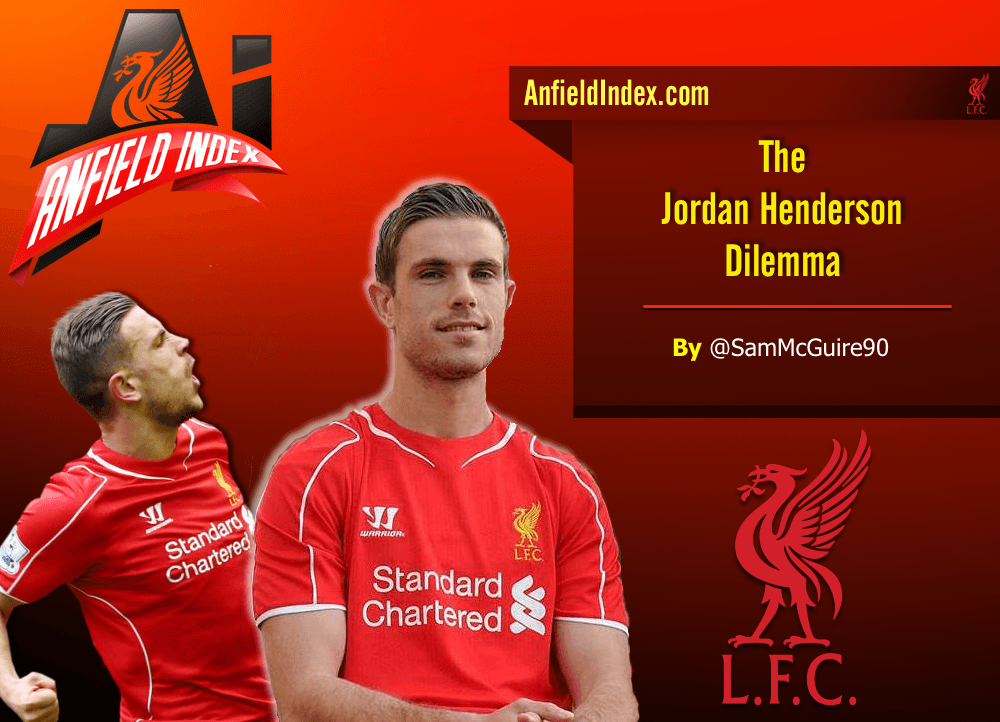 I'm a big fan of Jordan Henderson, I think what he does he does well, if that makes sense. You know what you're going to get from him and there is still potential for him to improve. He's added goals to his game in recent weeks, he's been regularly assisting goals now for a few seasons but one notion keeps floating around in my head – If Liverpool are to move up a level they need a midfield that can compete with Europe's finest, yes? If Liverpool were to sign a ball winning midfielder/defensive midfielder and a deep lying player maker, someone of the Xabi Alonso ilk, would Henderson even be starting?
Liverpool don't even need to sign both of those types, just one could throw Jordan Henderson's guaranteed starting place out of the window depending on the formation that's used. If Liverpool were to sign both types of players mentioned and line up in a 433/442 diamond then you'd see both new players start and you'd argue Emre Can would get the box to box role?
If Liverpool were to sign one of those and use a 4231 tactic you'd again consider Emre Can to be the starter alongside that player in that formation wouldn't you? Because to put it bluntly; If Emre Can isn't starting for us in 1/2 years on a regular basis there will be a host of top teams lining to pay him what he wants.
This isn't a knock on Jordan, as I've stated I'm a fan of his and what he does for Liverpool is underrated, but does, and can he impose himself  on a team? Can he take the game by the scruff of the neck? That's required sometimes. You've seen Emre Can do that, admittedly it was against Bolton, but he still took it upon himself to go 'this is our game to win'.
Many would argue giving Henderson the captaincy for the short term is an ideal solution. Maybe it is, but is paying the reported £120k per week ideal when come two years in, or even a manager change, he may not even be starting? Do Liverpool have the finances to be paying squad players that wage?
I've seen many say on Twitter that Jordan Henderson is a fine squad player for a top 4 side or an integral part of a team that finishes 5-8 in the League. For all this apparent strengths he does make you wonder sometimes if he should be a guaranteed starter for a top 4 side, for a side that would be competing in Europe against the elite.
All this of course is redundant if Jordan Henderson next season without Steven Gerrard around steps up and gets double figures in both goals and assists. Again, If Liverpool revert back to the pressing game we were famed for then he is integral to that tactic working and he showed that last season.
Another argument against Henderson seems to be he doesn't step up in a two man midfield. Both he and Allen have had that question banded over them in recent weeks despite the win vs City. That's nothing to be ashamed of really, Steven Gerrard could never play in a two, Yaya Toure can't. It's hard to find players that can play at full capacity in a two man midfield without a defensive midfielder so it's unfair to judge Henderson in that respect. As mentioned before, this is all dependent on the formation used. It takes a specialist two to make a midfield two work so you'd assume next season we'll see a midfield three again. You can also see this season how much better he's looked when played in a three. The Swansea game highlighted this, the tweak at half time and Henderson immediately became more involved in an attacking sense and started to buzz around the pitch. Rodgers plays Henderson in a two to the detriment of his impact on a game.
For how good he is right now, and could potentially be, is appointing Jordan Henderson as the Liverpool captain and offering him north of £100k per week a sign of how far Liverpool have seemingly fallen over the years? Or is it a sign that the times have changed in the footballing landscape?