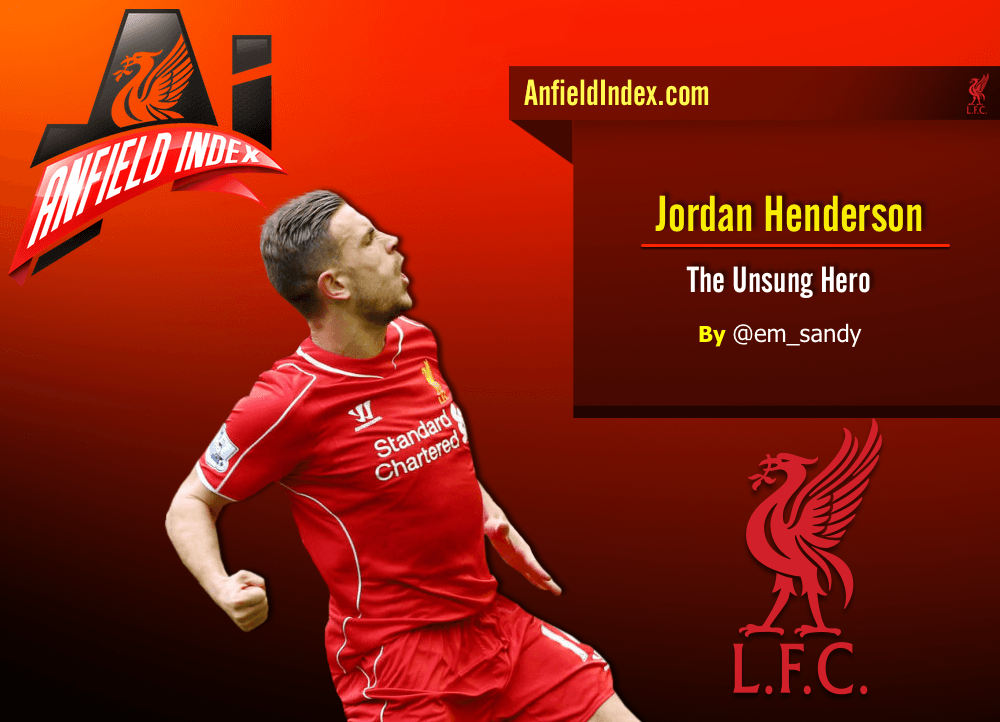 Jordan Henderson - The unsung hero
When you think of the greatest Liverpool midfielders, Jordan Henderson's name doesn't roll off your tongue. 'Xabi Alonso, Steven Gerrard, Kenny Dalglish, Jordan Henderson…' it just doesn't sound quite right. However, the England international wears the armband on a regular basis for the Reds now and to be a captain of Liverpool Football Club; you have to have certain qualities.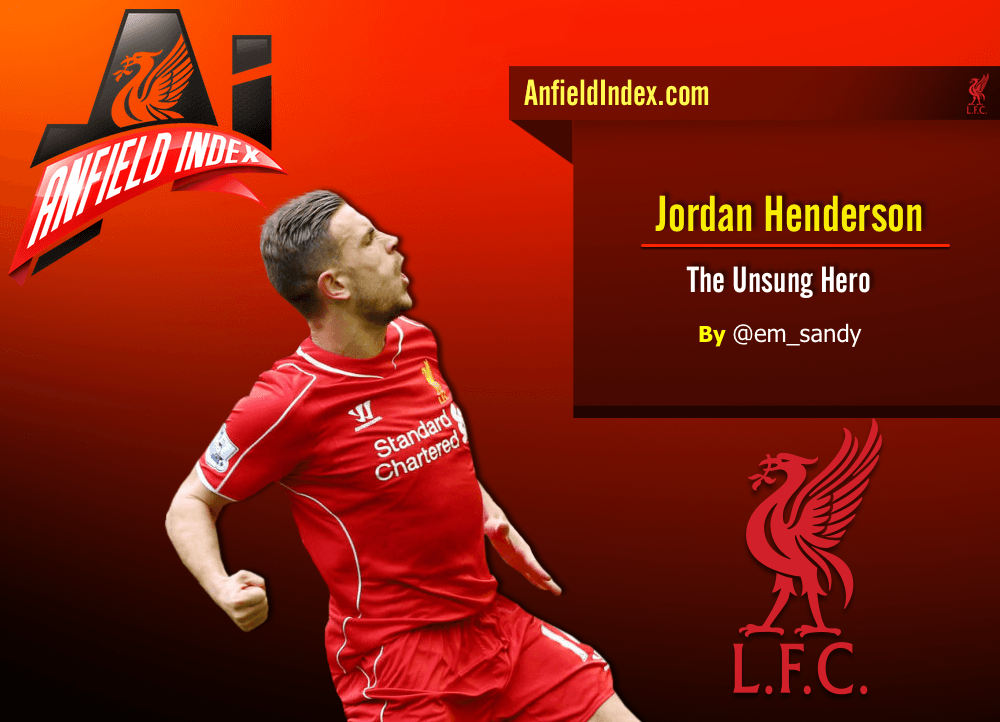 'Hendo' became a popular youngster during his time at Sunderland and attracted the attention of the leading Premiership clubs with his composure and ability on the ball. He could pass long, diagonal balls with precision and effectiveness and at such a young age, showed terrific promise. When Liverpool signed him for £16m in June 2011, fans expected perfection and quality from the off – and for that price, it was understandable.

It took time for the current vice-captain to develop and his confidence lacked in his early seasons. Despite scoring his first goal a week after his Liverpool debut, they've not been as quick-flowing since then. He's only notched up 19 goals in 176 appearances for the Reds – although 16 of those have come in the Premier League.
However, the last two campaigns have proven his quality and importance in the Liverpool squad. He has commanded a starting role in the midfield after building a strong partnership with Steven Gerrard last season. Whilst others around him switch places (Can, Allen, Lucas, Gerrard,) Jordan remains the central figure in the middle of the pitch. His performances for Liverpool last season earned him a starting position in the England national side, which he has kept since then.
In a recent article I compared the squad of 2005 to the current side and naturally, made comparisons between the younger Steven Gerrard and the current Jordan Henderson. The vice-captain was no match for his skipper. He doesn't score enough goals, he doesn't make those box-to-box runs regularly enough and he can't single-handedly win you a game. The problem with Henderson is that too many people compare him to Steven Gerrard – arguably the greatest Liverpool player – but he's a different player all together.
His work-rate is phenomenal. That's his greatest asset. Jordan won't stop running and won't stop trying. He sets an example on the pitch and encourages the team to press high up the field. He creates space for himself by running off the ball and in turn, provides space for his more glamorous team-mates to run into. In the past two seasons, his passing ability has developed and he's picking out the runs of Sterling, Sturridge and Coutinho more regularly.
He's adding more goals to his game now too. He's netted 6 times this season, which is his joint-highest tally and includes his strike against Manchester City earlier this month. There are still question marks over his captaincy ability but with each game, he's proving doubters why he has the potential to become a great leader for Liverpool.
Although he's not the most loved midfielder, he's certainly shown he wants to win and he wants to play for Liverpool. With his contract expiring in 2016, it should be one of the club's main priorities to extend it. He has a future with the club, whether that be as captain or not and with each season, he's developing into the player his price-tag assumed he'd become.
Jordan Henderson's Fact File
Birthday: 17th June 1990
Birthplace: Sunderland, England
Other clubs: Sunderland (2006-11) Coventry City (Loan -2009)
Signed for Liverpool FC: From Sunderland for £16m on 9/6/11
International debut: 17/11/10 vs France
Liverpool debut: 13/8/11 vs Sunderland
Debut goal for Liverpool FC: 27/8/11 vs Bolton Wanderers
Last goal for Liverpool FC: 16/3/2015 vs Swansea
Win ratio: 54.55% W: 96, D: 36, L: 44
Games/goals ratio: 9.26
Honours: League Cup 2012
Total Liverpool FC appearances: 176
Total Liverpool FC goals: 19 (16 L, 1 LC, 2 Europe)