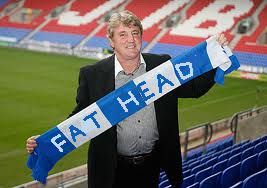 LFC vs Steve Bruce Round 20...
This sunday, Liverpool go head to head to head with Steve Bruce (the manager) for the 16th time in the Premier League and the 20th time overall. Over the years it has been notoriously difficult for the reds to take all 3 points away from these games, in fact, it has only ever happened FOUR TIMES. Now I don't know about anyone else, but for me that's just not good enough, especially when he has only ever managed Wigan, Birmingham and Sunderland in League games against us, teams that regularly challenge for the erm…mid table positions or BATTLE AGAINST RELEGATION.
But what is the problem? Why do we find it so difficult to beat Steve Bruce's teams? Why do we always seem to struggle to play against Steve Bruce's teams? And why does Steve Bruce have a fat head?
Now the rumours that the gravitational pull from his head somehow influences the ball during games is one for the myth busters team. But what i can do is provide a fair few stats on how we have fared over the years and give some insight into what sundays game may have instore for us – and it isn't good.

Firstly lets take a look at our record vs Bruce in a bit more detail.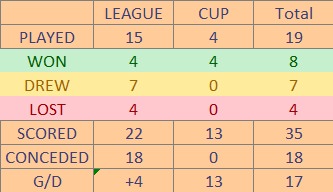 As you can see, we have beaten Bruce 8 times, 4 in the League and 4 in the Cup. In fact, our first ever game – and first ever victory against a Steve Bruce side – was 0-2 away win against Huddersfield in December 1999. Our last Cup victory coming in Novemeber 2006 (0-1 Carling Cup tie away at Brimingham). Since then however, in 7 games, we have only managed 2 wins 4 draws and a defeat courtesy of a beach ball. To put the League form vs Bruce into a bit more context, out of a possible 57 points we have only managed to take 19, the same number of points that Bruce has taken from us.
That can be broken down even further:
Birmingham City: Played 9 League games – Won 2 – Drew 4 – Lost 3 – Points taken 10 – Win % 22.22 – Played 3 Games in Cup – Won 3 – Win % 100
Wigan Athletic: Played 3 League Games – Won 1 – Drew 2 – Points taken 5 – Win % 33.33
Sunderland: Played 3 League Games – Won 1 – Drew 1 – Lost 1 – Points taken 4 – Win % 33.33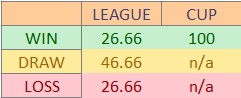 Going into sundays game our form vs Bruce is: DWDLWD. Only 2 of those teams have seen a clean sheet, one for Sunderland in the infamous beach ball game, and one for Liverpool in the return fixture – both last season.
There has only ever been one goalless draw, a League game vs Birmingham in September 2007 – 9 other games have seen clean sheets, 4 in the Cup, 5 in the League, 6 for Liverpool, 3 for Bruce.
The most frustrating thing about our fixtures vs Bruce is the high number of draws, now lets be honest, Steve Bruce has developed a real knack for getting his sides to play for draws – thats an honest fact based on years of wathcing these games. The reason for this is quite simple – over this period in time, Liverpool's biggest problem has been breaking sides down, we just cant seem to do it, if a team sets up for a draw against us, generally thats what they get – 7 draws in 15 League games vs Bruce highlights this, if sundays game is a draw we will have drawn 50% of our League games against Bruce. Now you might point out that we have only lost 25% of those games but that also means we have only won 25% too – to put it simply, it is unnacceptable.
Now to break down all the stats on each individual game would be 1. almost impossible and 2. result in a mamouth post that would take an age to read, let alone write. So what i will do is draw your attention to some facts and trends that ave emerged from the last 19 games against Bruce.
This is the 4th time we go into this fixture having drawn the first League meeting with Bruce.
On the 3 previous occassions when the first League meeting between Liverpool and Bruce has resulted in a draw, Liverpool have failed to win the return fixture, losing once drawing twice.
Liverpool have only kept 3 clean sheets in the 15 League meetings with Bruce, however two of those have come in the last 8 games.
Out of the 4 League games vs Bruce that Liverpool have lost, 4 of those have been away from home – Sundays game is AWAY.
Our recent form (13/18 points) is our joint best form going into a game vs Bruce.
Last time we went into a game in such good form was February 2006 (also 13/18 points) – the game ended in a 1-1 draw – the first meeting between Liverpool and Bruce that season was a 2-2 draw – just like this season.
Liverpool have not won an away game in the League vs Bruce since May 2004 – 2 draws, 2 defeats since.
Generally speaking, Liverpool tend to go into games against Bruce in fine form, on 9 out of 15 occassions Liverpool have gone into the fixture with atleast 10 points or more out of a possible 18 and twice with 9 points out of 18 – of the occassions when we have gone into the game with less than 10 points, 3 have been early in the season when we hadn't played enough games to register a 6 game form guide – all 3 were draws including this seasons fixture when we entered the home game with 5 out of a possible 15 points.
Generally, Steve Bruce's sides enter this fixture in poor form, having gone into the fixture with less than 10 points 14 times (including sundays game) out of a possible 16 league games – Bruce has entered this fixture with 6 or less points from a possible 18 on 9 occassions. On  a side note, 3 out of Bruce's 4 victories against Liverpool have come in games that he entered into with 5 points or less from a possible 18 – he enteres this fixture with 4/18 points – of those fixtures, 1 was played on a sunday…..
Three fixtures have been played on a sunday, Liverpool have won 2 and lost 1 – both victories on a sunday came at Anfield, the defeat was at st Andrews.
OK, im not very superstitious or anything like that but if you are reading this an your into patterns and history repeating itself an all that then that last bullet point was for you – if any such trend does exist then the outcome of sundays game will be a HOME WIN.
So it really does seem that Steve Bruce has some kind of voodoo at work on us, the form guide, the facts, the standard of players available to both sides at the respective times, respective league positions etc etc, it all goes in Liverpool's favour, yet we really do struggle against Steve Bruce. I honestly can not explain why with any definitive answer other than to say, generally, he sets up to frustrate us, certainlt during his time at Wigan and Birmingham, he plays for a draw knowing Liverpool struggle to break down teams who come to defend, teams who come for a point – clever or negative depends on your viewpoint, but if you're Steve Bruce then you're a happy man with your form vs Liverpool. The negativity in his approach to League games is evidenced by the Cup games, he has lost all 4, now in Cup games you only get one chance, sitting back an playing for a draw wont see you progress, you have to come out and play to win, he's done that four times and lost four times. Make of that what you will.
Check the table out below and see for yourself: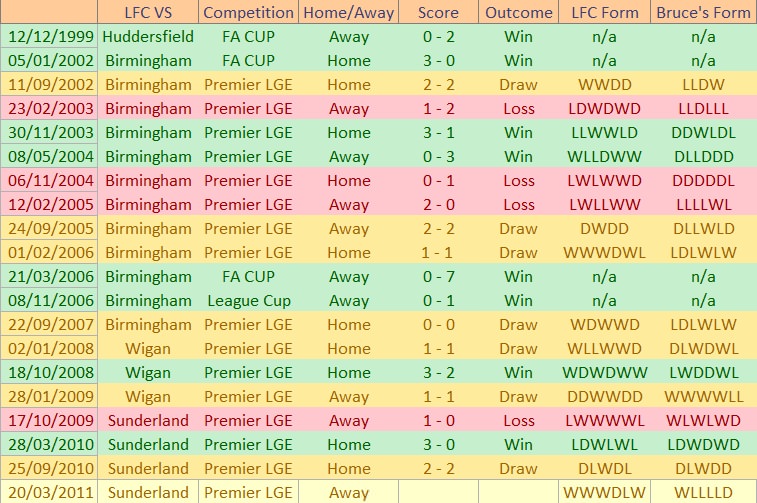 Liverpool really should have a better record against these teams, and especially against Steve Bruce.
One thing to leave you all with though, should Sunderland win on sunday, Steve Bruce will have taken more points against Liverpool, than Liverpool have against him – LFC v SB round 20 is upon us, the winner takes the record…