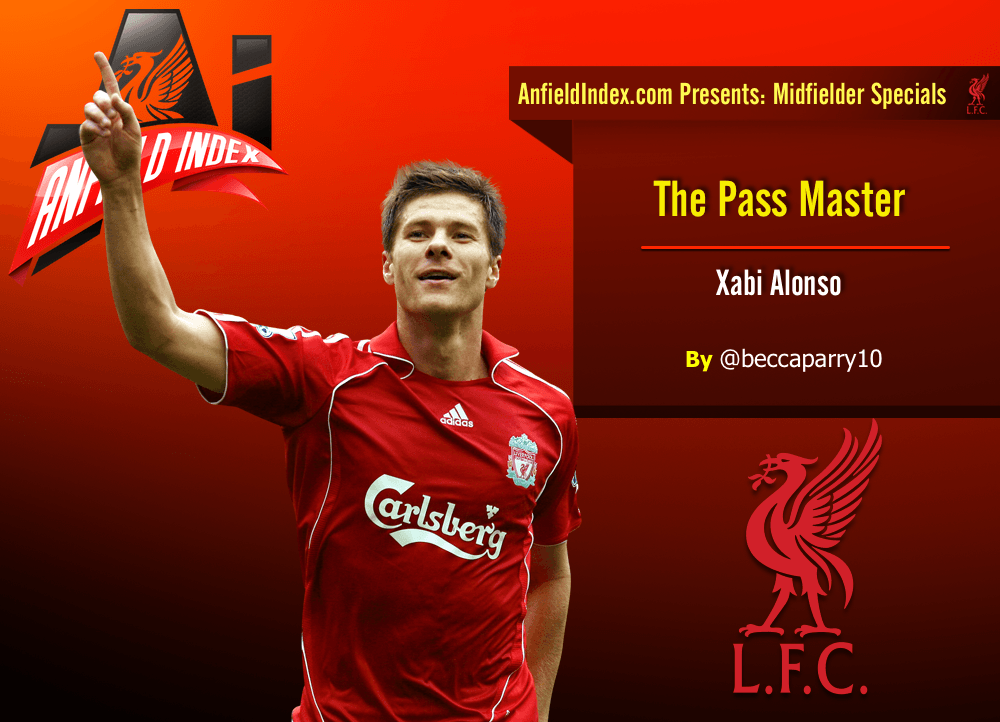 Xabi Alonso: The Pass Master
We thought it may never happen again. But last weekend we all got to watch Xabi Alonso play at Anfield one last time, as he took to the pitch for Liverpool's all-star charity game and inevitably,  received a standing ovation.
Labelled as "the passmaster", the Spaniard arrived at Liverpool young and relatively unknown, developing under Rafa Benitez and left as one of the best midfielders on the planet.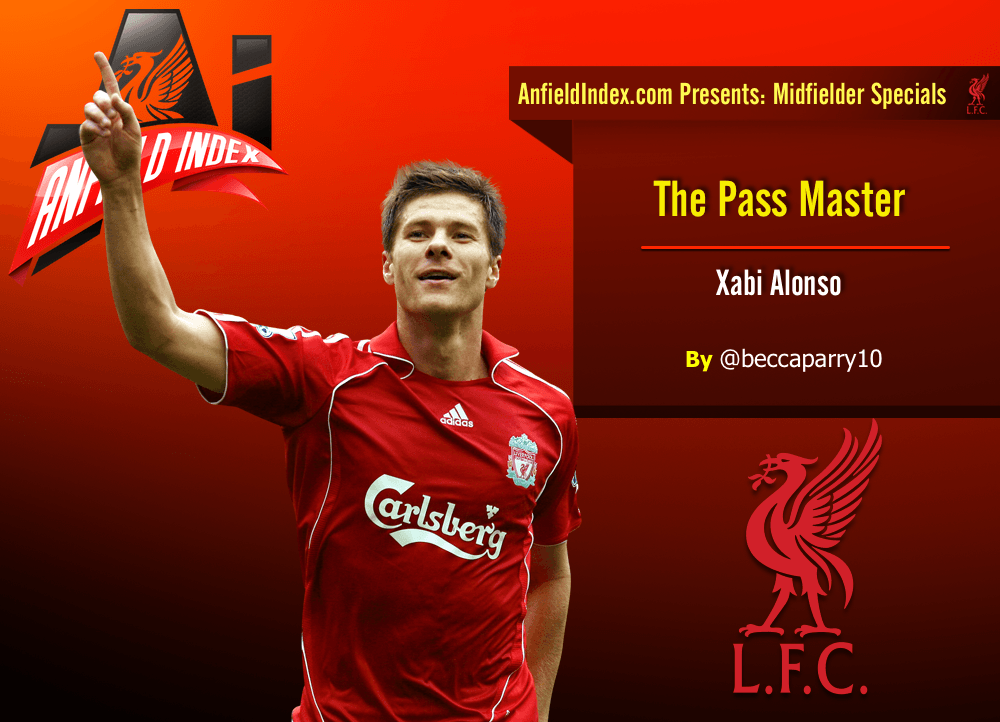 Regardless of the underlying reasons of why he prematurely decided to leave, Alonso remains one of the favourites amongst Liverpool supporters, with some believing that his departure was a major reason for our downfall the following seasons.
Of course, he will be remembered for not only his sublime passing and quality on the ball, but for the important goals he scored – the Istanbul equaliser in particular. Jamie Carragher stated that Liverpool wanted someone who was a calm and controlled striker of the ball, and it paid off at the second attempt.
Not only was Alonso such a big presence when Liverpool needed it most, he would also come up with some extraordinary pieces of skill, including those two memorable long goals against Luton and Newcastle, which are still referred to today. As a fan on The Kop for that Newcastle goal, it was certainly something that took your breath away.  At the same time, in a strange sense you weren't surprised that it was Alonso who scored it – it was the beginning of his prime. The goals made him the only player in the modern game to score consecutive goals for his club from within his own half!
All in all, Alonso notched up 19 goals in 207 appearances for the Reds, but what will be remembered is how he was such an all-round midfielder, and one of the best in the business.
He had an amazing knack of trapping the ball and bringing some much needed control to a game that was perhaps slipping away from us, dominating the centre of the park and making the opposition look like amateurs.
He made up the famous spine of that great time in the Rafa Benitez era, with the likes of Reina, Carragher, Gerrard, and Fernando Torres. He added so much class to that Liverpool side and looked such a cultured player. Most notably,  he played a vital part of how close we came to the title in 08/09.
Although it was a huge blow when he eventually left for Real Madrid, the adoration for Xabi only grew throughout Liverpool supporters when we watched what we were missing. He was an integral part of the team in his home country, going on to win multiple honours, as well as major trophies at domestic and international levels.
The relationship is a two way street, however, with Alonso proclaiming his love for the club and city before he returned to Anfield last Sunday. He said: "Of course, Liverpool is a special city for me. It's where I started to become a man.
From the first day, everyone was so kind to me and really friendly. My first son was born there, so it's always going to be special.
We will always have that special link with the city and the club, because the club is so important in the city – it's like a religion. You feel it when you get there."