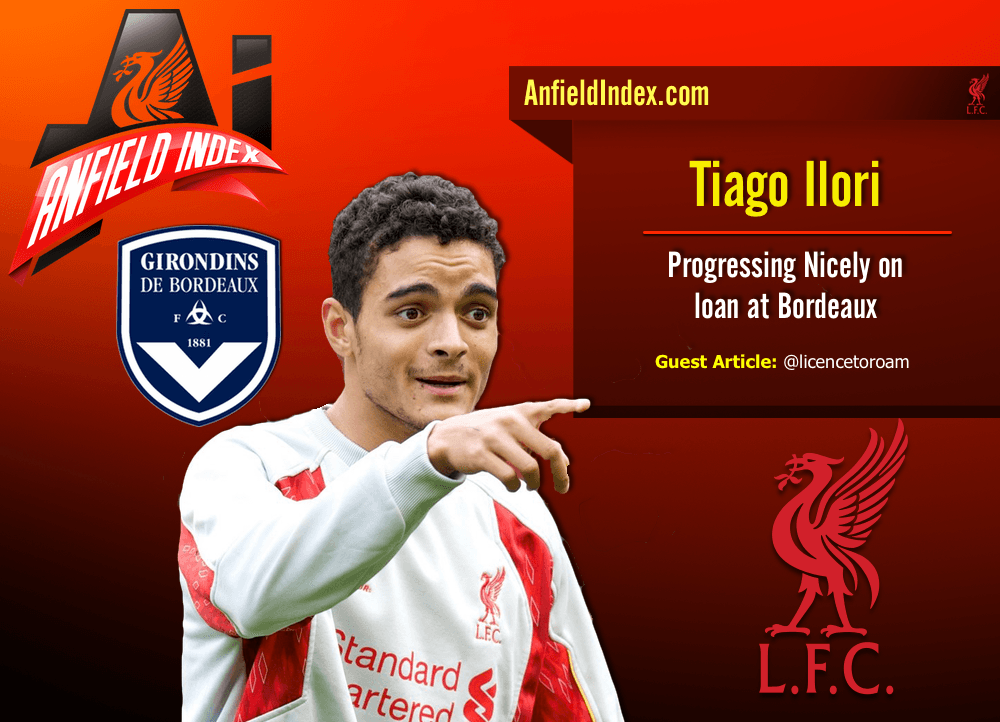 Tiago Ilori Progressing Nicely on loan at Bordeaux
Liverpool's highly rated central defender, Tiago Ilori, is now beginning to blossom at Bordeaux after a tough start to life on loan in Ligue 1.
A hamstring injury back in October against Reims, that consequently saw him miss around two months, curtailed what had been a decent start to his loan spell.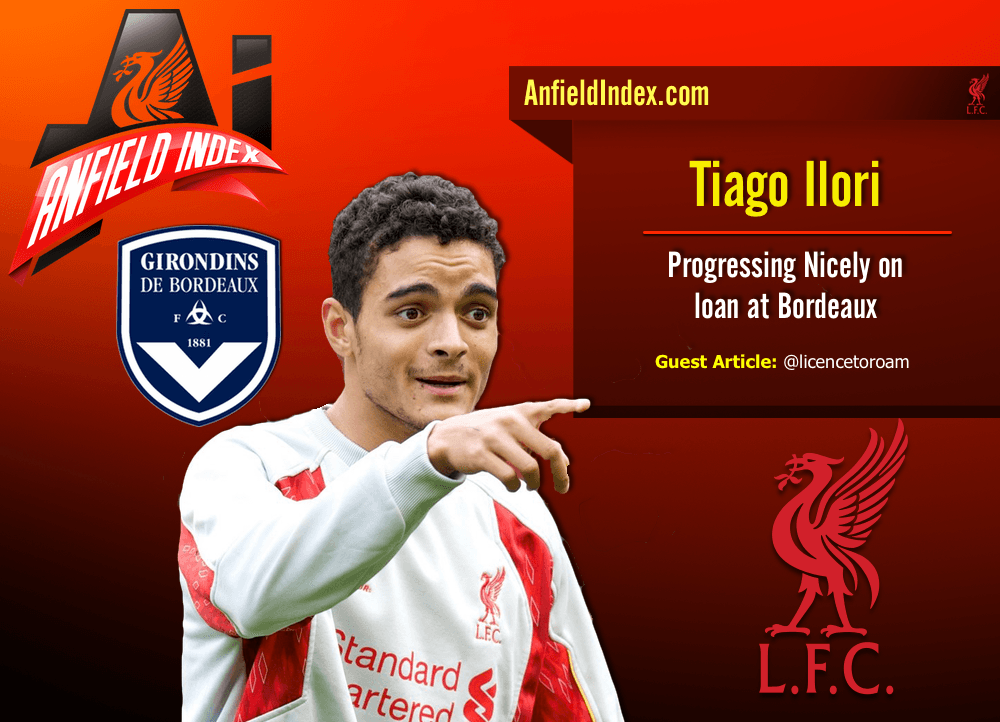 Since his return from injury, however, the Portuguese's performances have been rather encouraging, as he continues to justify why Liverpool were so keen to acquire him, and paid £7 million to do so.
While he's been partnered with multiple central defenders for a variety of reasons since coming back, including fellow Liverpool target Lamine Sane, Nicolas Pallois and Cedric Yambere, it's been important to note Ilori has been a constant. His form has been solid too, something that's obviously been greatly helped by the fact that he's remained fit.
Obtaining playing continuity is vital for any footballer's development, and in Ilori's case, it's fantastic to see him reaping the benefits of getting vital top flight minutes.
Playing against the likes of PSG, Saint Etienne, Guingamp and Toulouse this season will act as a terrific stepping stone for him in his quest to be a mainstay for Liverpool in the future.
Lining up in his now-customary position on the right side of central defence against Lens on the weekend, the 22-year-old produced another very positive display.
Up against Lens' physically imposing forward Adamo Coulibaly, who really is a brute of a man, Illori stuck to his role nicely, successfully limiting his impact.
On many occasions, the former Sporting prodigy beat Coulibaly in the air and even held up well in battles of strength, but the area in which Ilori absolutely dominated related to sheer pace.
He made certain that Lens had little joy playing balls in behind Bordeaux's defence. Despite their relatively high line, the unbelievable covering speed and anticipation of the youngster almost completely nullified this avenue of attack for the away side.
Even on the odd occasion where a ball went over his defensive partner Yambere, by using his speed, Ilori would ofen motor across and kill the move. On 40 minutes a perfect example of this arose. Here, after Pablo Chavarria had broken through in behind Yambare, it looked as though the Argentine was clean in. It wasn't to be. Thankfully for Bordeaux, Ilori charged across the field to execute a precise sliding tackle to knock the ball out for a throw in and save his team.
It was a magnificent piece of action, and one that illustrated just how good he is physically. He can leap, he's fast and even quite strong despite his slender frame, and when combined with the fact he's 190cm tall and only 22 years of age, he undoubtedly ticks almost all the boxes required in a modern day centre back.
Intriguingly, and on a side note, he unsurprisingly still holds the record for the fastest 30-metre sprint at Sporting.
The youngster, also,  showcased his ability to take up excellent positions and make good decisions – with and without the ball.
Hardly ever caught out in this contest was Illori, for he positioned himself intelligently enough to cope with any situation. He stayed goalside when tracking markers and didn't step up and lunge into tackles overzealously. The maturity he showed when addressing the problems ahead of him, and in dealing with them in a calm and composed manner, was a real highlight.
Seeing as Lens often looked to move the ball down the flanks and whip crosses in for Coulibaly, it was impressive to note just how well Ilori dealt with these situations. As mentioned above, his concentration and awareness to remain goal side and keep track of his man was wonderful. This, in turn, meant that the languid figure was so often perfectly situated to clear and cut out crosses. The whopping 11 successful clearances he made depicted his effectiveness aptly here.
Whenever Bordeaux look to facilitate their attacks, their fullbacks Diego Contento and Mariano always have a key role in providing width for Les Girondins. So with this prerequisite in place, the covering work Ilori undertook was crucial in allowing his right fullback, the marauding Mariano, to motor upfield freely. It also gave the Brazilian peace of mind knowing that Ilori would cover his man, Lens left-winger Baptiste Guillaume, if a turnover occurred.
On the ball, the elegant stopper exhibited that fine passing range he possesses. While he often opted to play simple passes into Bordeaux's deep-lying midfielder Gregory Sertic, his accurate long balls, horizontal and vertical, illustrated delightfully his quality in possession. This facet of his game should mean that Liverpool manager Brendan Rodgers has little hesitation when integrating him in next season – if he chooses to use him.
"The technical quality of Tiago hit us," mused Bordeaux manager Sagnol on this.
Statistically, his numbers are rather impressive for Bordeaux too, and consist of him averaging 2.2 tackles per game, 2.7 interceptions pg and a colossal 6.1 clearances per game.
The former Granada man recently commented on his desire to return to England and to have an impact. "My long term plan is to play and win titles for Liverpool Football Club. The team they are building can be huge, and I want to be a part of that."
All things considered, this wildly talented Liverpool loanee really does look to have a bright future ahead of him. The idea of a future central defensive pairing of Mamadou Sakho and Ilori is something that's gaining traction, and could well become a reality sooner rather than later. We'll just have to wait and see what Rodgers' plans are for this very gifted defender.
 Written by @licencetoroam