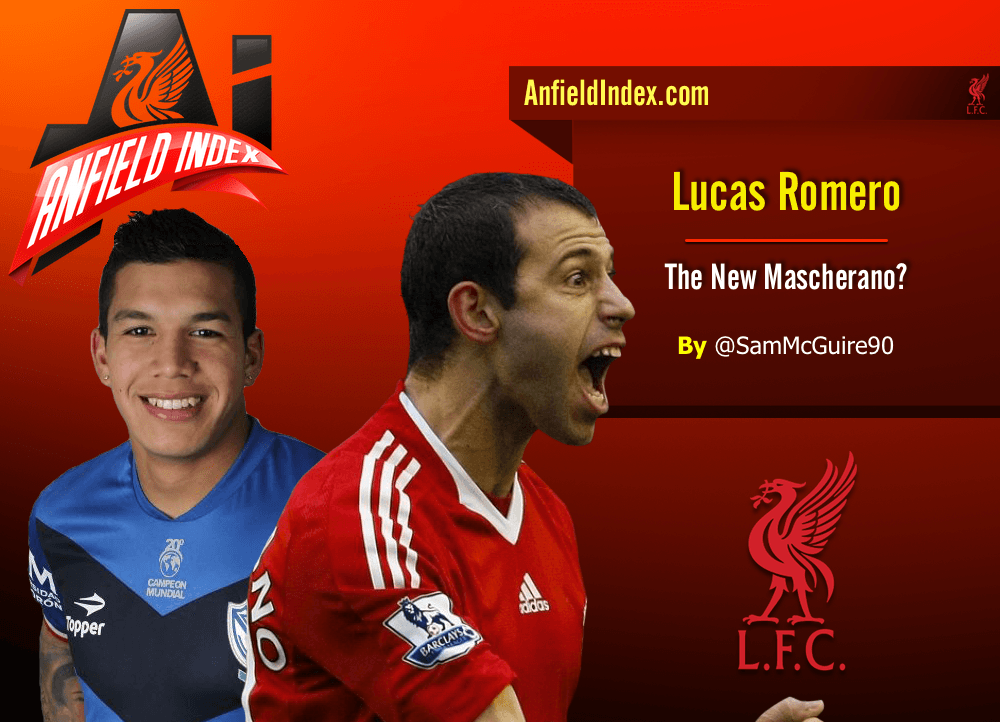 The New Javier Mascherano
Since Javier Mascherano left Liverpool for pastures new in Spain there has been a gap in the midfield that hasn't really been addressed. We've had the misfortune of seeing the likes of Christian Poulsen, Charlie Adam, Jay Spearing and Lucas Leiva all play that role  with varying degrees of influence but they still fell significantly short of what's required.
We've seen this season how a 'defensive midfielder' that breaks up play can benefit the team no matter what style you're playing. There was a marked improvement in the likes of Jordan Henderson and Joe Allen when placed beside Lucas Leiva. Arsenal finally deployed a more natural deeper midfielder in Francis Coqelin and the results are there for all to see. A proper, able bodied, hungry to succeed midfielder that breaks up the play does wonders to a team in an attacking sense as much as they do in a defensive sense.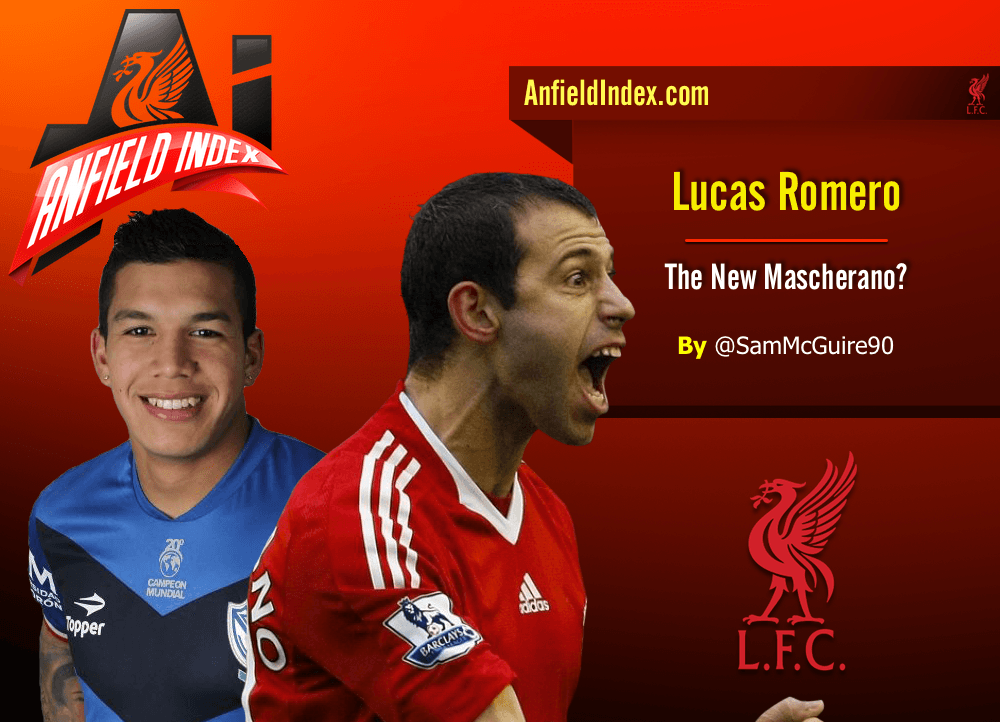 Since Football Manager has become more mainstream you hear the terms 'destroyer' 'ball winning midfielder' 'deep lying play maker' and 'defensive midfielder' when describing the deepest midfielder in the team. Whether it be a single pivote or a double. All benefit teams in various ways depending on the tactical instructions aswell as the individual instructions. There are certain players though you can adopt all of these roles. A multi functioning deep lying destroyer who can start attacks but also shields the back 4. One such player is Lucas Romero.  A video of him is here.
Lucas Romero is a 21 year old Argentine who plays for Velez Sarsfield in Argentina. Fairly unknown to many this 6ft 1 defensive midfielder will be the Argentina number 5 sooner rather than later. He isn't your stereotypical 'win the ball play the ball' midfielder. He has much more to offer than that and his use of the ball is very reminiscent to that of Mascherano. Don't let his slight frame worry you, he's described as a pitbull he puts himself about on the pitch but very rarely oversteps the mark, he has that fight the current Liverpool lacks. He not only brings South American flair but the South American tenacity.
The video shows his wide range of attributes. Comfortable carrying the ball from midfield he'd do well to link the defence and attack. Primarily right footed he can use both feet which is a must in the modern game midfielder really. His range of passing would suit the current Liverpool side in whatever system. If tasked with shielding the back 4 in certain games he puts his body on the line with some great tackles, he seemingly has the same mentality as Mascherano – Don't let the opposition score.  One thing that impressed me was his willingness to support the attack whether it be with late runs or shots from distance he offers the team and attacking threat from deep.
How he'd fit in
This system would see Romero deployed in a similar position as to what Gerrard played in at various stages last season. Unlike those games though the centre midfield pairing wouldn't have to be tethered to him therefore it immediately gives Liverpool and attacking variant. Such a signing would also allow Liverpool to potentially play Jordon Ibe as a right back. I agree this isn't ideal but it's just another tool to add to the Liverpool attacking collection. With such a powerful midfield it'd lead to the side pressing again which could potentially nullify the fact Liverpool are actually using two attacking fullbacks. The opposition can't explot these areas if they don't keep the ball for long enough and with Sterling, Coutinho, Can and Henderson all pressing this would be the scenario.
Signing someone like Romero could see the return of the diamond. Liverpool have an abundance of players suited to this system but I've used the ones in the image above as examples. Liverpool last season played with a directness that frightened teams. With the likes of Ibe, Moreno, Sterling, Markovic and Coutinho you're best resorting to similar tactics and the diamond embraces this. As mentioned before Romero has the ability to link play which would mean he'd slot in between Sakho and Skrtel and be the one to start attacks like Gerrard last season. However the difference would be we'd see a more proactive midfield willing to push which would allow Romero, and the rest of the defence to be more advanced. The snappy passing would mean Liverpool could start counter attacks from wherever on the pitch
This diamond midfield offers it all and has the adaptability you need in modern day football with Henderson and Coutinho being able to rotate positions and Can and Romero doing the same. It'd be a well oiled midfield machine capable of matching most in the premier league.
As Rodgers has shown his tactical versatility this season it'd be nice to showcase Lucas Romero's versatility. Much like when partnered with Lucas, this formation would allow Henderson to get forward and influence the game with goals and assists. Liverpool have used a defensive variant of the 343 lately at the cost of goals scored, someone like Lucas Romero would be the equaliser in many ways. He'd be the guy that means the rest of the team can attack. Questions have been asked about Henderson in a two man midfield but beside a Javier Mascherno 2.0 I'm sure whatever frailties he may have could be masked.
Linked to Stoke and West Ham,  he'd use them purely as a stepping stone as he's destined for much bigger things. He is an all action midfielder that would not only add to the current squad but also the first team. Lucas Romero has been likened to a more defensive version of a young Diego Simeone.  The player himself has mentioned the fact his idol is none other than Javier Mascherano. At a rumoured £8million he'd most certainly be a game changer and a player that gives Liverpool that fight they've sorely missed.