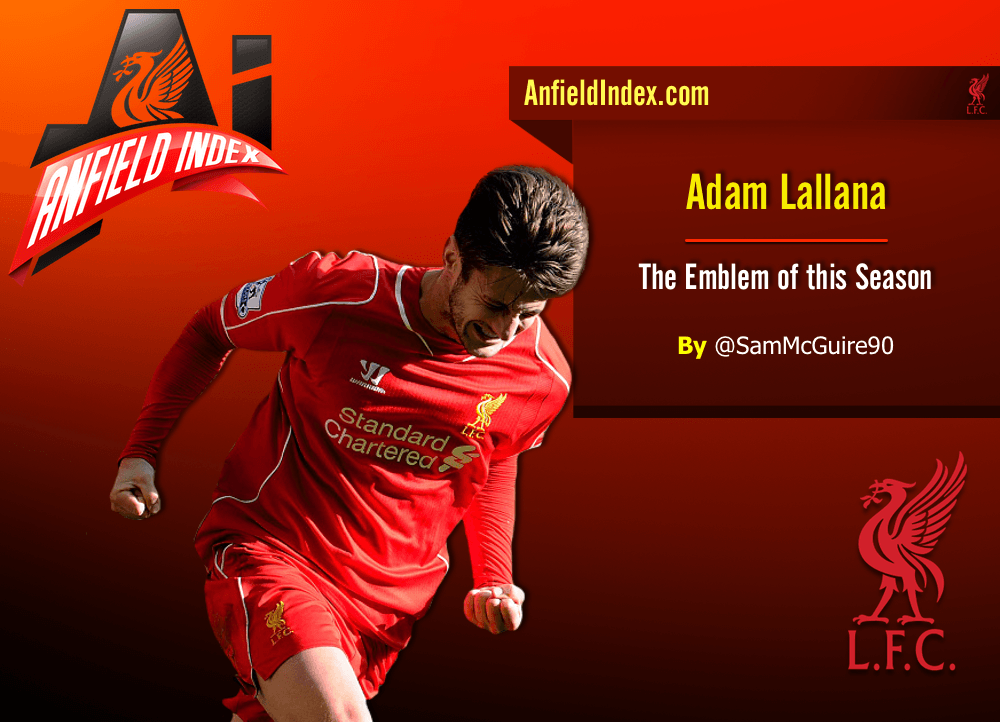 Adam Lallana - The Emblem of this Season
This season has been one of frustration on the most part, offset by early season excitement and a little bit of hope thrown in for good measure. I feel Adam Lallana epitomises this season completely.
Those of you who follow me will know I'm not the biggest Lallana fan. This is more to do with the fee we paid for him and the fact there were more 'attractive' targets out there who'd suit the Liverpool ethos of last season. Last season Liverpool literally blitzed teams in the first half. The intensity, the pressing, the annihilation of teams. How would Lallana adapt to fit it? Slow on the ball, likes to take touches and beat a man but there isn't anything direct in his play to suggest he'd fit in. That's one of the problems though. This isn't last season and I, rightly or wrongly, based my expectations for this season on the results and style of last season. This isn't a minority either, many people did the same based on what I've seen on social media.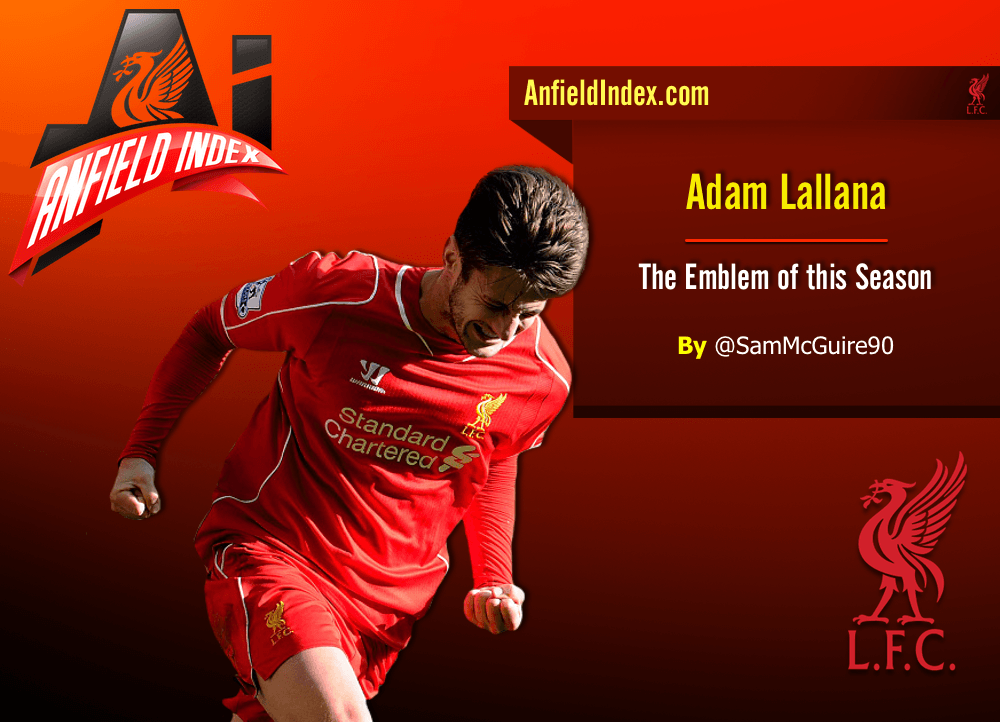 Injuries
Before the season began Lallana was struck down with an injury which meant he missed the opening few games. The same could be said for Liverpool as a team. The Sturridge injury came just after Balotelli was signed a potential partnership never actually got going. The league isn't a sprint but it certainly helps to get off to a good start. Likewise with Lallana, upon his return he didn't make an immediate impact and a lack of pre season probably played a part in him sitting out certain 'big' early season games. This isn't taken into account and for some fans their minds were made up.
You want £23 million players to make an impact but in a team that's struggling for an identity and struggling for goals but it's hardly ideal to throw a player in who hadn't had a pre season and expect him to flourish when those around him weren't either. Had Lallana been introduced to a side that was winning games he may have been welcomed more by certain sections of the fanbase. Likewise, had Liverpool been playing decent football maybe the poor results wouldn't have counted so much.
Last years hype
Liverpool coming off an incredible season signed Adam Lallana who'd been receiving plaudits for his performances in an impressive Southampton side. Once again there is a direct comparison between the two; Liverpool excelled in attack and their lack of defence seemed to be downplayed by the masses. Adam Lallana reaped the rewards of a solid defensive unit behind him. It allowed him to express himself and be productive for Southampton. However, if you questioned the logic of the signing you were accused of having an agenda. Is it really that bad to wonder why the club were signing an attacker who needed a solid base to excel when Liverpool had the opposite of that?
Fans fed into the media hype – Lallana would help Liverpool outscore everyone once again in their title challenge.
Has Lallana lived up to the hype? Have Liverpool? You'd probably get a resounding no from 99.9% of the fans if asked this now.
Big Money
Adam Lallana arrived for what was the most expensive summer signing in a summer filled with new signings. FSG provided the funds for the club to strengthen and that they supposedly  did. With big money comes big expectations. Fans of the club certainly expected Adam Lallana to make a big impression in a Liverpool shirt, much like fans expected to be blown away by The Reds after the money spent after what was a memorable adventure last season. Money taints perception. Money leads to harsher criticisms. Had Liverpool been much more frugal in the market and not spent as much then would this season be viewed as a success? Two cup Semi finals and potentially 4th place in the league. Likewise, had Lallana cost £5-8 million less would he still be getting the questions asked over his impact on the squad? It's hard to say when the club acquires players like Emre Can for a bargain fee and because of this every other deal is compared to this.
Big Game problems
Liverpool this season in big game situations seem to fall. Whether they're undone by a better side or they simply freeze due to the occasion it's been disappointing. Must win games haven't been won. Mustn't lose games have been lost.
Again, a question that hangs over Lallana is his ability to perform in these big games. He has missed guilt edged chances in games against Manchester United, Besiktas and Manchester City. All at key parts of games and all chances you'd expect a player of his ability to at least work the goalkeeper with. Like Liverpool, Lallana missed the target and showed that he and the club aren't on par with the big guys just yet.
Had Lallana scored would Liverpool have won? Had Liverpool won would these Lallana chances stand out so vividly in the mind?
Next season
Liverpool and Lallana have a big year ahead of them. Liverpool have been excused by many as finishing par this season, the wage bill equates to the 5th most in the league so 5th position is what we should be aiming for. If this is the case I want a different looking Liverpool side next season. One with an identity, a way of playing and a swagger. Goals would also be welcomed.
Lallana would've had a year to bed in and hopefully his injury woes are behind him. He's showed flashes of brilliance in certain cameos this season, usually when Liverpool are winning. What we need though is for him to stand up when the going is tough.
Both the club and Lallana this season have showed there is quality there, but it's never been enough. Glimpses aren't good enough when you're challenging for top 4. As I mentioned before, Adam Lallana has very much been an emblem for the club this season. There is no middle ground amongst fans with these subjects. Some prefer to remember the poor start and ignore the unbeaten streak and vice versa. Some fans prefer to remember the nice Lallana touches and goals and ignore all else and other are adamant on doing the opposite.