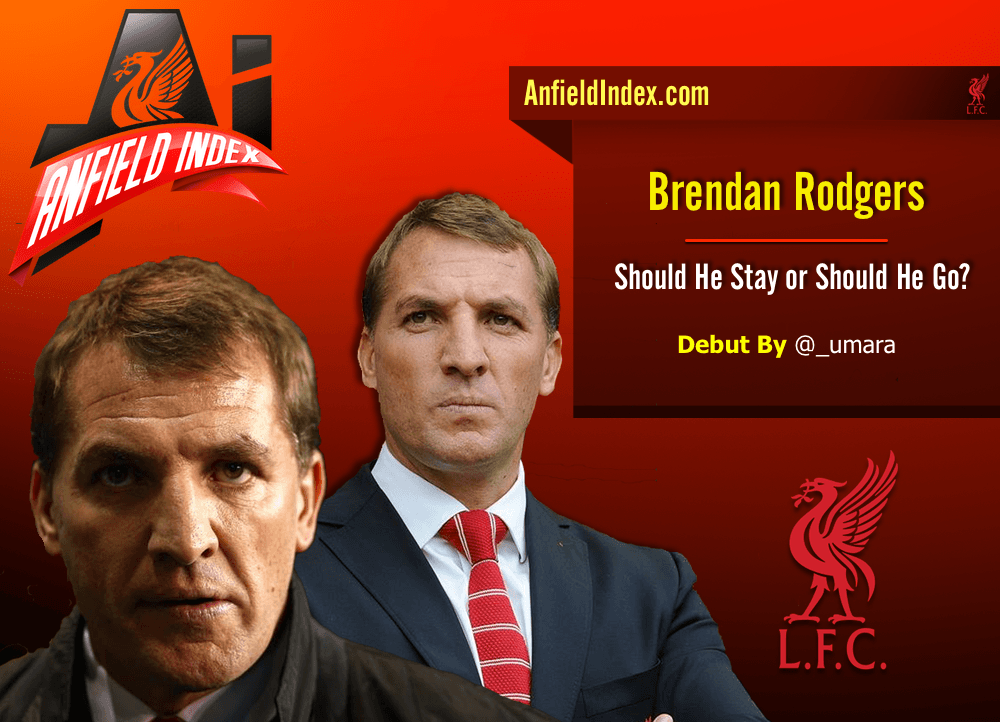 Brendan Rodgers - Should He Stay or Should He Go?
Sunday's FA Cup semi-final seemed to be the perfect opportunity for Brendan Rodgers' Liverpool to answer many questions that had arisen over the course of the season. The pressure was mounting on the Liverpool boss and his neck was firmly on the line. The stage was set, fans had amassed from all over the world and the excitement was palpable. Last season's over-achievements had left many Reds fans, myself included, with unrealistic expectations this time around. But those hopes were well and truly crushed in a fantastically diabolical start to the season, which saw Liverpool all but ruin any chances of attaining top four again. A five year wait for Champions League football ended abruptly in the group stages with just a solitary win to their name. Liverpool found themselves down and out halfway through the campaign. Now was the time to restore a little pride to a deeply wounded football club.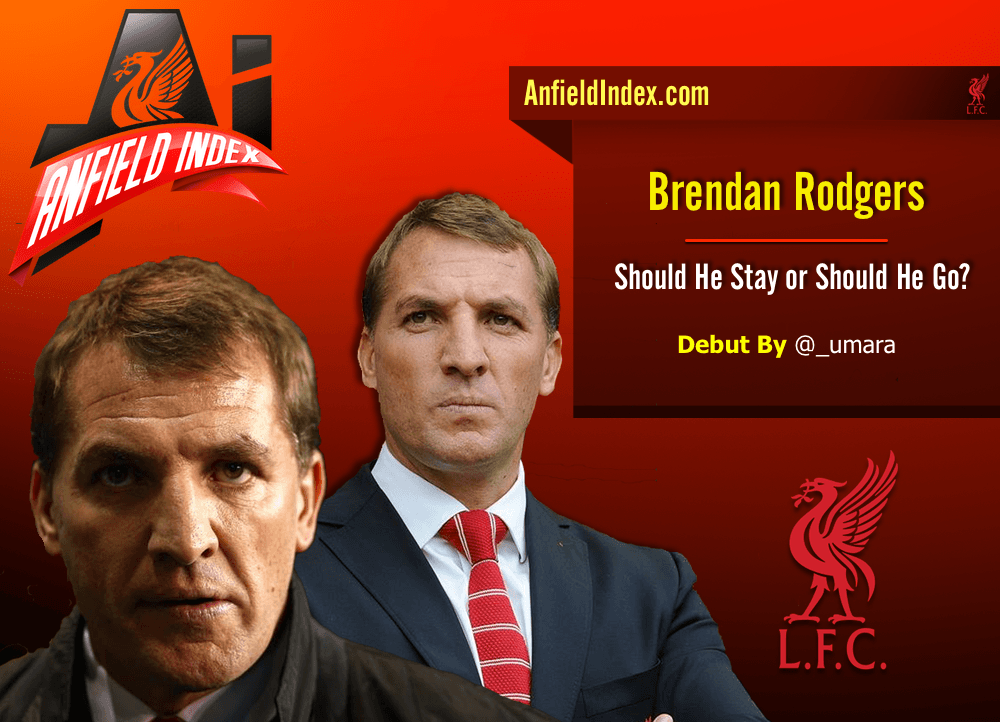 FA Cup Sorrow
Aston Villa, led by Tim Sherwood, stood in the way of the Reds and an FA Cup final; a team that had proven to be a proverbial pain in the neck for Liverpool in the past. But this was different, FA Cup games are renowned for their unpredictability where form and past results are rendered irrelevant for ninety minutes. Unfortunately, for Liverpool the game ended as it had begun: on the back foot. Quite simply, Liverpool had been outdone in every department and the result threw up even more questions than were previously being asked. The most important being about the manager himself. The majority of fans were baying for blood and Brendan's head on a platter. Every Tom, Dick and Harry on social media furiously posted opinion polls of whether he should stay or go after the teams abysmal performance.

Tactical Struggles
Over the course of the season, Rodgers' managerial qualities had been called into question and discussed at length. Massive recruitment over the summer had given everyone an air of expectation but the majority of the new signings found playing at Liverpool difficult to deal with. However, a change in formation and personnel led to a three month unbeaten league run and with it the fans rage turned to delight. Everything seemed to be clicking again. That was until a goalless draw with Blackburn Rovers followed by a rather fortuitous win over Swansea saw Liverpool's 3-4-3 formation (that had opposition struggling to deal with) rumbled. Add to that, back-to-back defeats against rivals Manchester United and Arsenal and Brendan Rodgers was out of favour once again. Teams had understood the weaknesses of his adopted system and it left him struggling to find solutions. Again.
Should He Stay?
But should he be given another chance to prove himself for one more season? Last season he was lauded as a brilliant young manager after leading Liverpool to within a hairs breadth of the Premier League title. The style of football was pulsating and had everyone on the edge of their seats. Rodgers had restored a faith and belief that had been lost at Anfield for many years. However, this season proved to be a step back and that belief was undeniably dented To a certain extent, Liverpool's woes could be attributed to bad luck with Daniel Sturridge's never ending injury time out. His goals were a huge miss at the beginning of the season that saw Brendan's boys suffer narrow defeats. Defeats that may have resulted in draws or even wins had he been fighting fit. His return after a five-month absence proved a stop start affair due to lack of match fitness and further injuries. Despite these obstacles, Rodgers managed to improve the situation with a change of tactics and formation. Mid-December saw Liverpool suffer a bitter 3-0 loss at the hands of Manchester United but it ended up becoming the catalyst for an upsurge in fortune for the Reds. Brendan's tactical awareness was praised as the wins followed. The ability to adapt and overcome difficulties are vital skills in the life of a football manager and Rodgers had demonstrated these traits and had Liverpool back on track.
Should He Go?
Criticisms of Brendan Rodgers' have been mounting in recent weeks with many now calling for his head. With three full seasons behind him and ample money to spend (over £200m) he hasn't a trophy to show for it. That's an uncomfortable first for any Liverpool manager. Big money signings have failed to impress and have done his cause more harm than good. Has Rodgers wasted the clubs good money on questionable talent? Even though favourable results followed, he has been painfully slow to change tactics when things haven't been going well, hence limiting the clubs progress. Top four hopes had all but vanished after Liverpool's disastrous start. So, is the Liverpool job a tad too far for Rodgers? Big clubs require big names and however good a manager he might become, maybe he's not quite there yet. He's a relatively young manager who is learning on the job. But should that be at the expense of one of the biggest clubs in the world? The last three years have seen many world class talents opt for rival clubs over Liverpool, with not even the promise of first team football there. It's highly possible that these players don't recognise the unfamiliar face at Liverpool's helm and prefer to play, albeit sparingly, under Mourinho, Van Gaal or Wenger. It's a valid point when you think about it. Everyone wants the very best for themselves, even in football.
Decisions
I must add that, as a staunch Liverpool fan and Brendan Rodgers supporter myself, even my own faith has been tested these last few weeks. I absolutely detest the premature sackings of any managers let alone my own, but doubts have been piling up in the back of my mind like never before. Barring a spectacular collapse by Manchester City, Champions League football will evade us once again and the season will have ended in failure. Liverpool Football Club cannot afford to be without European football for another five years. It is synonymous with this great institution. Something needs to change, and whether that's with or without Rodgers remains to be seen. My heart desperately wants him to succeed here but my head says other wise. Thankfully, that is FSG's decision to make and not mine. One thing is certain: Sunday's FA Cup loss will have done the Ulsterman no favours whatsoever.