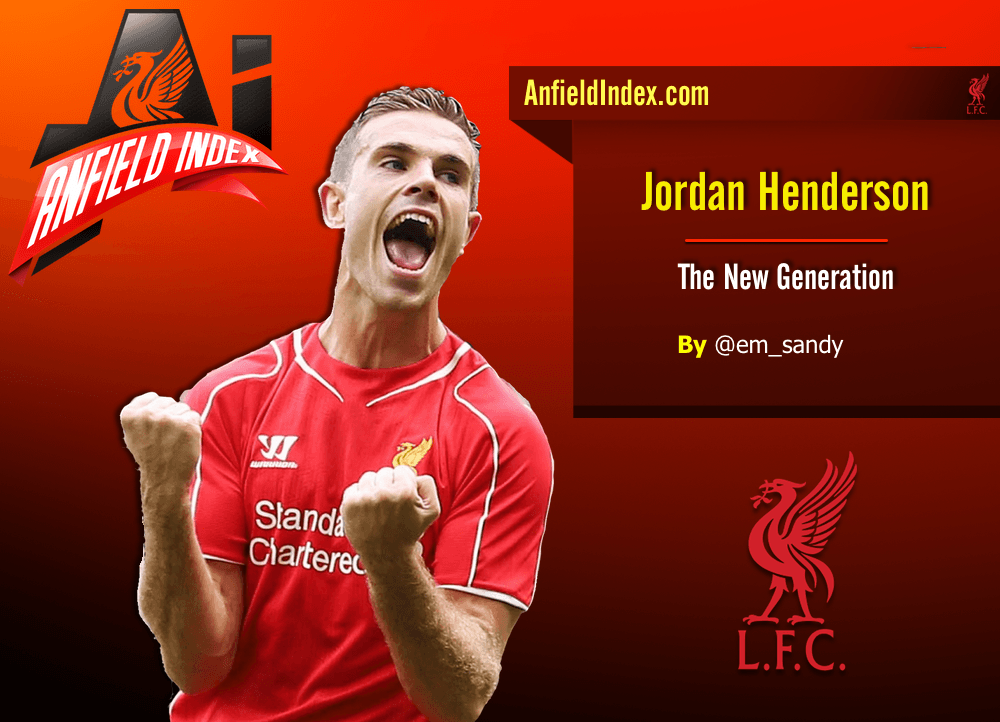 Jordan Henderson: The New Generation

Things are changing at Liverpool and it's the start of a new generation. Steven Gerrard is moving to America after turning down a contract extension, Jamie Carragher now works alongside Gary Neville, once an arch nemesis, and young Jordan Henderson, is set to become the next captain of Liverpool football club.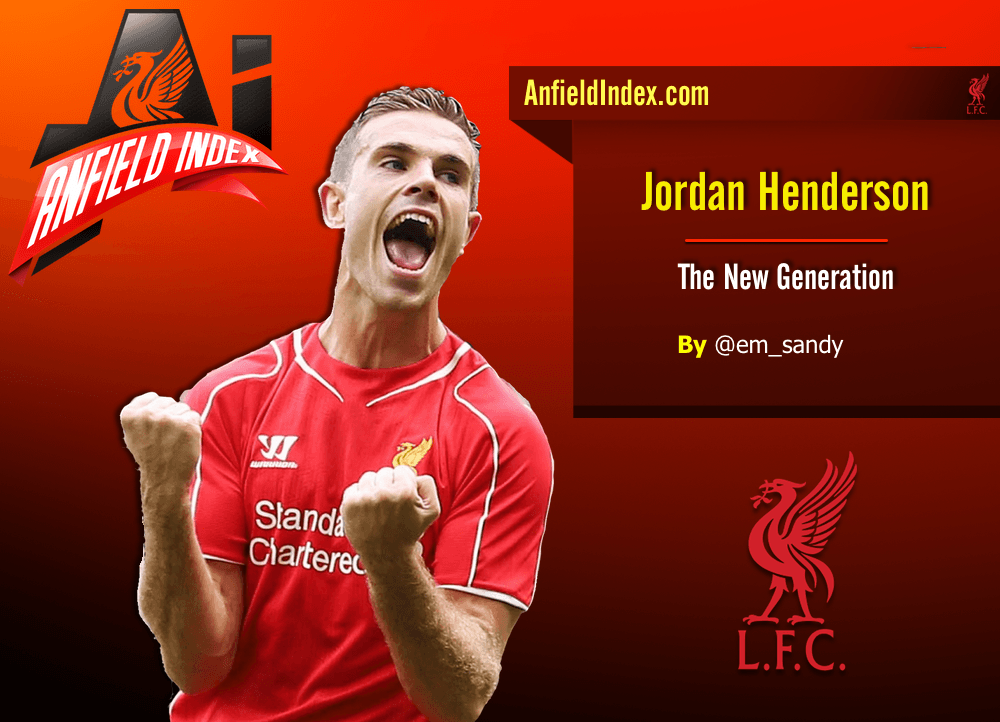 Liverpool fans haven't had much to smile about in recent weeks. Exit from the FA Cup after defeat in the semi-final against Aston Villa last week topped off a disappointing month for the Reds. Defeats to league rivals, Manchester United and Arsenal came about during talk of Sterling, Henderson and Flanagan's contract speculation. Doubts over some of the player's futures have also led to doubts of the manager's. All in all, it's not the end to the season most fans had in mind.
However, the news that Jordan Henderson has agreed to extend his contract at the club is fantastic. And yet, still people complain. A young, English, talented and passionate player has agreed to stay at the club and to some people; this is 'disappointing.' I can ensure you, this is only positive news.
I see this period as the 'passing of the baton;' the next leg of the relay. The old Liverpool captain, a legend and Kop hero, is moving on and making way for the next generation – Jordan Henderson. The current vice-captain has already pledged his future and services to the club, admitting he was 'never going to leave Anfield.'  It's all very romantic.
But then again, it's always romantic when Henderson is involved. Perhaps that's why I like him. He's the type of player that fans take a warming too – although he did take time to settle in. The likes of Dirk Kuyt, Steve Finnan and Jon Flanagan are by no means 'world class' players. But they were hard for the team. They put 110% into every game and play it as if it's their last. 'Hendo' may not have the quality of Gerrard, the awe of Alonso, the skill of Coutinho or the brute of Mascherano but one thing he does have in abundance, is passion.
Total adoration for Liverpool Football Club and what it stands for – that's what Henderson has. Some players come and go, passing through Liverpool on their way to international success (Luis Suarez being the most recent example of this.) These players are important to the team. They bring success, glory and ambition. But players like Jordan Henderson and his predecessor, Steven Gerrard, are perhaps more important.
They personify what Liverpool is as a club. Their traits are traits which fans sing about; the world recognises and signifies what the name on their red shirts mean. Henderson never gives-up. He'll fight for the full 90 minutes and more. When everyone else's head is down, his will be high with pride because he knows he's playing for Liverpool. That's what a captain should be. That's what a Liverpool player should be. Every club needs a few of these players in the dressing room to remind the youngsters and the foreigners, who they are playing for. The philosophy of what Liverpool football club is lies greatly within Jordan Henderson.
He'll be our captain; our midfield maestro. If you're looking for quality, look elsewhere. But if you're looking for a Liverpool player, he's right there.