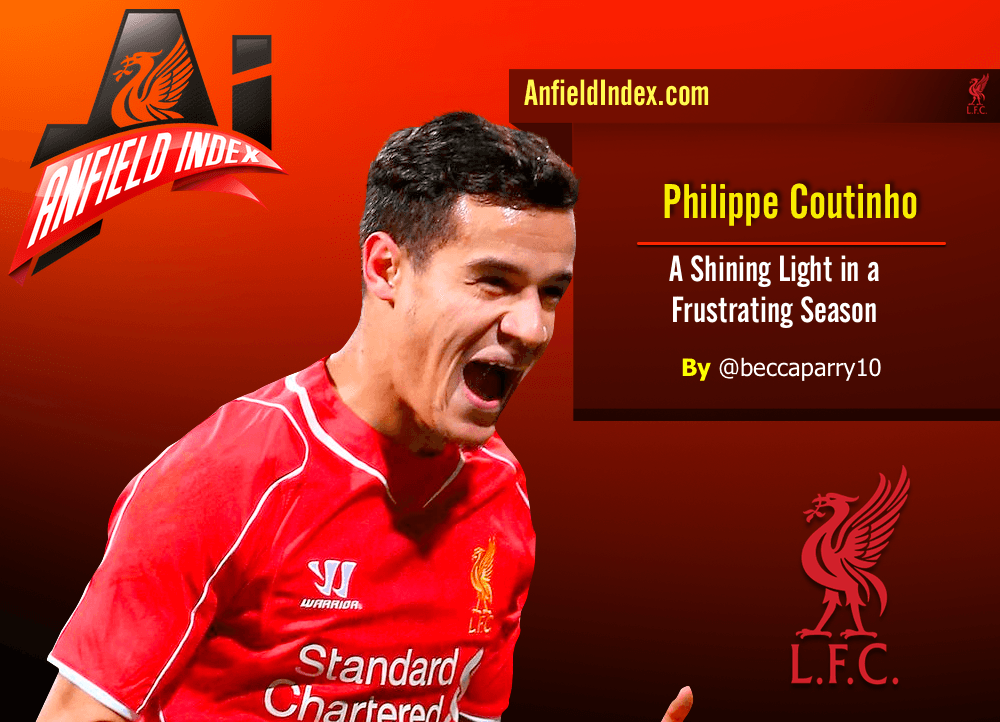 Philippe Coutinho: A shining light in a frustrating season
Philippe Coutinho was recently named in the PFA team of the year; but in expected style, not all agreed. It was questioned by some as to whether he deserved to make the line-up, but why shouldn't he?
In what has been such a frustrating and disappointing season for Liverpool, the Reds didn't make that stepping stone and build on the unbelievable progress that was made last year. With Suarez and Sturridge missing, however, we knew it would be difficult.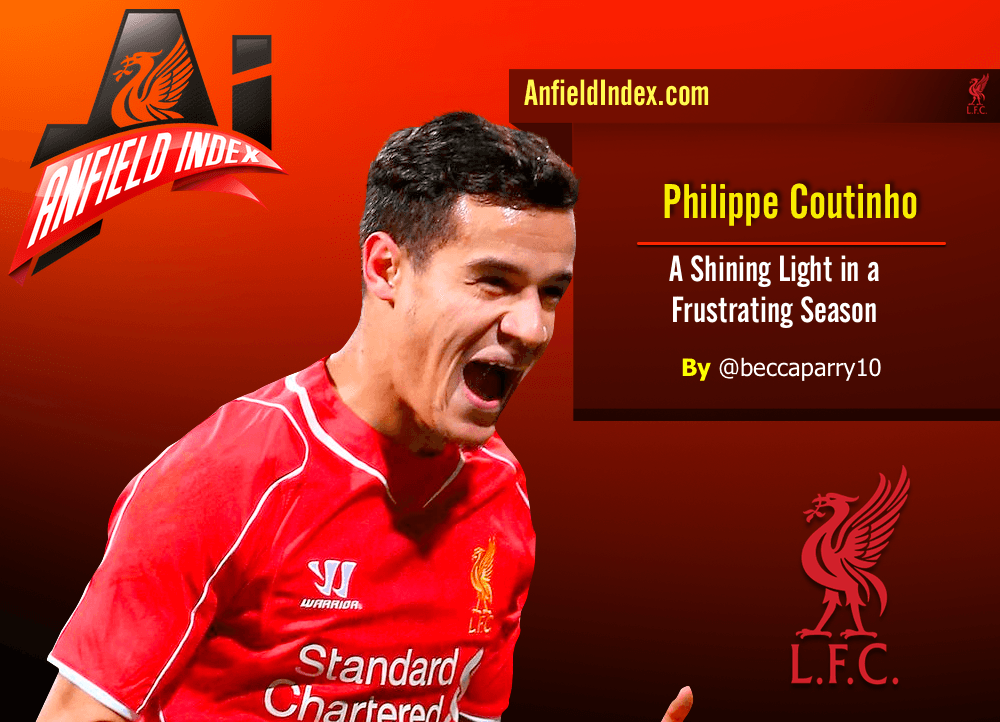 But there have been times this season where we have looked a mere shadow of the team we once were. The deadly strike partnership of course was a big part in the success last campaign, but it now seems like there are numerous things to be worked on.
There have been several individuals who haven't lived up to what we know they're capable of this year, as well as new signings that haven't made an impact – but there has been one player who has looked a class above others at times.
Philippe Coutinho will be remembered last year mainly for his goal against Manchester City, the goal that should have set us on the road to the title, but we know it wasn't meant to be. And although we saw glimpses of brilliance, you could see that there was still potential to be fulfilled.
This season, he's supplied us with moments that have really proven his class and talent. On several occassions, especially in the cup competitions and big domestic games, the little magician has put in performances that have dazzled opposition (as well as placing the rose tinted glasses firmly on us supporters).
Weaving his way in and out of defences, producing pieces of skill truly worthy of his footballing nationality, and finding the back of the net when all hope was lost – just some of the samples of brilliance that have left fans walking away from stadiums in awe.
There have been plenty of times this season where you've came away from Anfield and felt like the performance from Coutinho alone was worthy of the ticket price you've just paid. And whether or not his performances seem that bit better because of the disappointing nature compared to last year, his progression has been a silver lining.
Two instances in particular where his moments of magic have pulled us through have been in the FA Cup against Bolton and Blackburn. With average performances collectively, we would have previously looked to Luis Suarez or Steven Gerrard to step up. And although not at that level of responsibilty just yet, Coutinho is certainly a man to look to; a new generation of player, if you will, and he possessed the composure to pull a rabbit out of the hat when we needed it most. No panic, he just did the job time and time again.
So even though Coutinho hasn't necessarily played in a title-winning, or perhaps even top-four side this season, doesn't mean that his inclusion in team of the year should be questioned. He's grown into and is continuing to grow into the player we all hoped he would when he first arrived, and proving worth when things aren't going well is perhaps even more credible. We look forward to seeing the little magician develop into even more of a special player as the years go on.