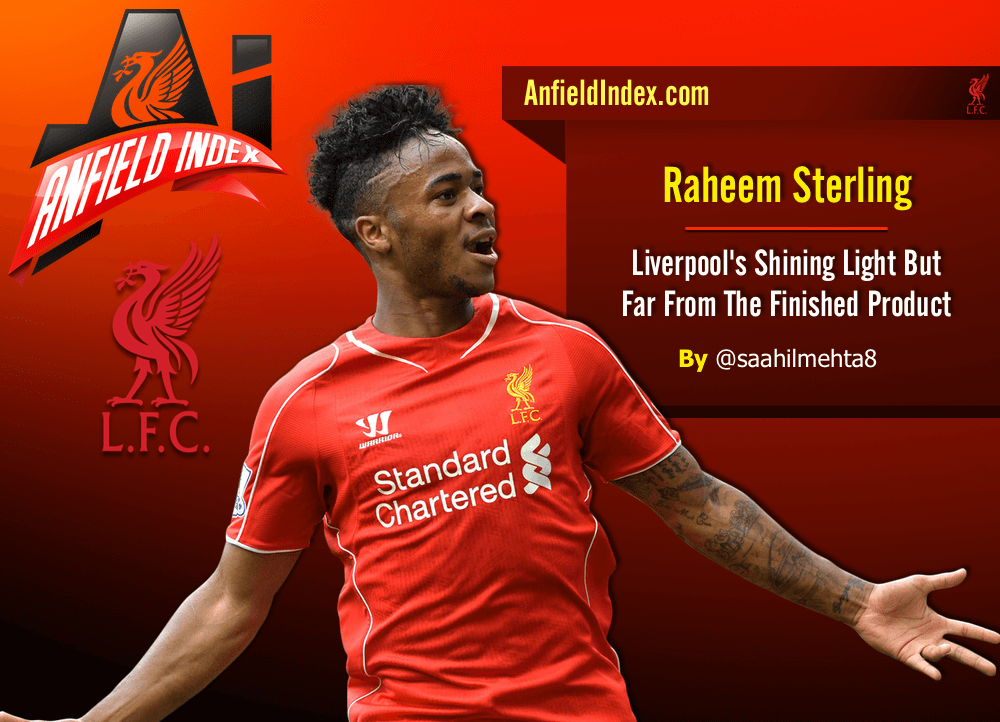 Raheem Sterling - Liverpool's Shining Light but far from The Finished Product
So Raheem Sterling is once again grabbing the headlines for the wrong reasons. Recent reports suggest that the diminutive winger has told Brendan Rodgers that he wants to quit the Anfield club at the end of the season in search of silverware. It is believed that he is disappointed with the club for making details of his contract public and also believes that the club cannot match his ambitions of fighting for trophies regularly.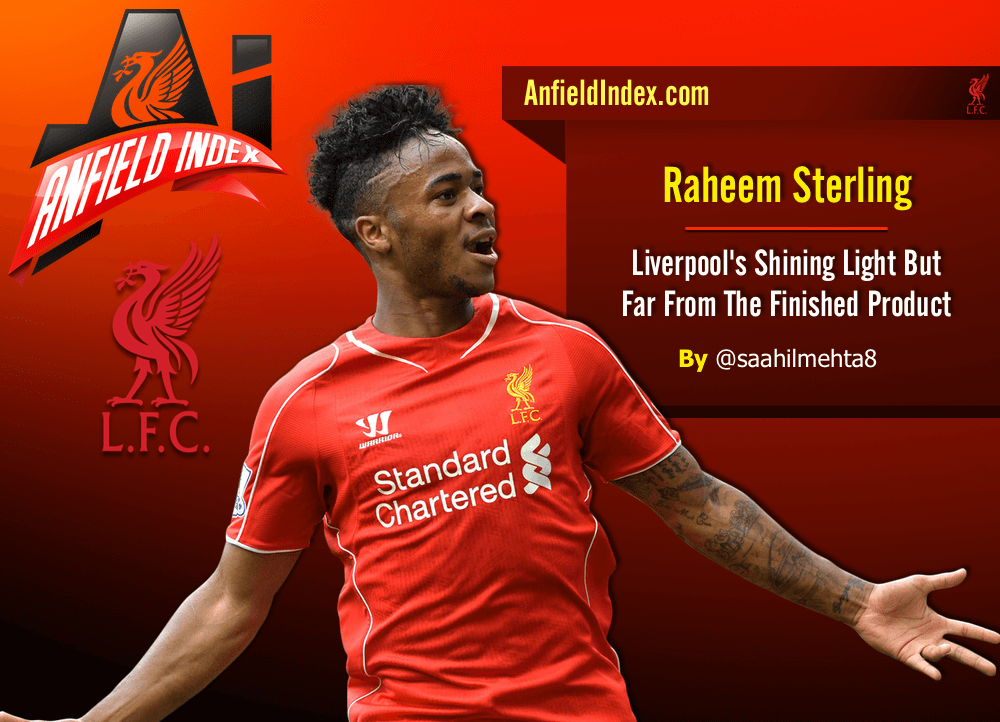 The question remains whether Liverpool should cash in on their prized asset this summer with his head turned elsewhere or if they should force him to stay on his current deal and risk losing him for nothing. Sterling is a fantastic talent with great potential, but that's all – a talent. He is nowhere close to any of the top wingers in the world. His head has been turned since winning the European Golden Boy Award in January. He has the potential to be one of the best, but at the moment he does not have any impact on the games that a top player should have. He has gone missing in most of the big games played by Liverpool and in contrast, his Liverpool teammate Philippe Coutinho is the player who shows up at the most opportune moments.

Sterling does not score enough goals having netted only 7 times in the Premier League this season with a shooting accuracy of  53%. In 36 appearances this season, Sterling has had many opportunities as Rodgers has entrusted him as the furthest man forward. But time and again Sterling has come short with his shots often being weak and timid and usually directed straight at the goalkeeper. There have been a number of occasions where he has missed when it has been easier to score.
There is no doubting the quality of Sterling and the fact that he is definitely one of the brightest prospects in the league. He has created the most chances in his team, 75, with 68 key passes and 7 assists to show for. But if you compare him to the best players in his position, you will see the difference between proven quality and potential. Eden Hazard and Alexis Sanchez have both won 64% and 60% of their take-ons respectively in comparison to Sterling who has won only 49%.
During his infamous BBC interview, Sterling talked about his ambitions of winning trophies yet, he had gone completely missing in both the semi-finals against  Chelsea and Aston Villa in the Capital One Cup and FA Cup respectively. In Liverpool's poor Champions League campaign, Sterling could muster just one assist in the six games with no goals to show for. In the last 10 games, Sterling has scored only one goal and produced one assist for his team. This comes at a time when the club was expected to be pushing for the Champions League spot.
Sterling has the potential to be world-class but on current form he is far from it. The best career move for him at the moment is to continue his development under the tutelage of Rodgers. If his ambitions are still not met with the club then he will have every chance to move to one of the big guns in Europe where he will then be a guaranteed starter. If he moves right now he could harm his career and become yet another great English failure.