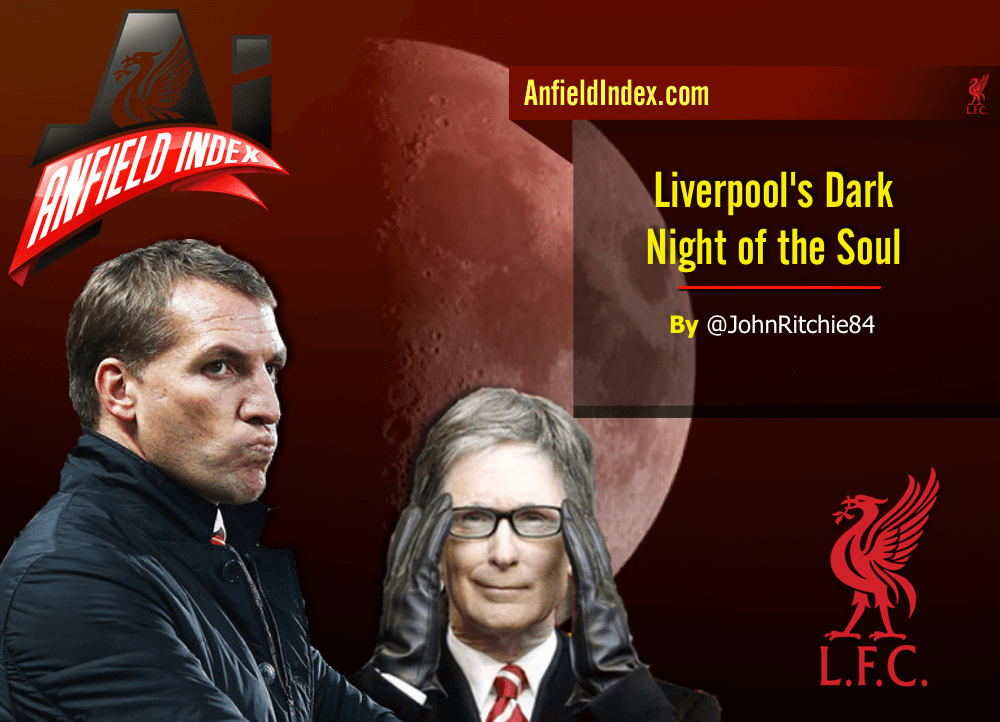 Liverpool's Dark Night of the Soul
A few years ago, I spent time on a retreat. No mobile phones, no conversation allowed. Just me, my surroundings and a few books.
For the first few days, I enjoyed it. I read the books cover-to-cover, I woke up early and treasured the views of Salamanca. I enjoyed the cool night air which acted as a refreshment from the mid summer Spanish heat. I enjoyed the wine at both lunch and dinner.
Then the books ran out.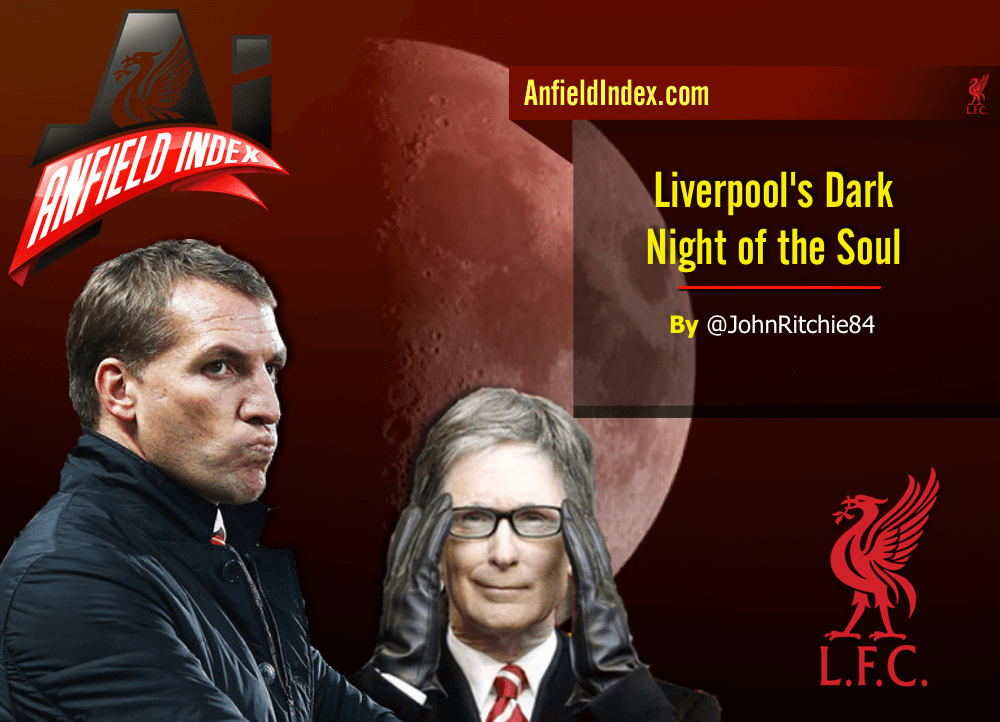 At that moment you're confronted with the fact that you've still got ten days in front of you with fuck all to do. Just you, a hot villa and a truck load of wine. Waking up to the amazing sunrise no longer brought enjoyment, just terror. WHAT THE FUCK DO I DO ALL DAY!?! The drinking loads of wine thing didn't last very long either.
By the end of it I had written a pile of letters which I never sent. Came up with ideas for the tattoo design I've always wanted and still haven't got. I made a lot of decisions which, in the end, I wasn't brave enough to take.
But the hardest thing was the ghosts. Not supernatural events, not tables flopping over with nobody there, not even ghost goals. No, the ghosts of my past and the regrets over some fucking ludicrous decisions I'd made. Each passing hour seemed to bring back the clangers. The real big "you stupid idiot' decisions I'd made in a very short space of time.
It was 'La noche oscura del alma', my dark night. Those black 10 days.
In Liverpool's case, this dark night is only at the beginning.
A year ago, it was all so different. Champions league dreams, another tilt at the title, a manager who'd taken us within touching distance of the promise land. Nirvana was next lads…
Even when Suarez left, it was all going to be OK because we would be more of a team. Others would step up! We had £75 MILLION pounds to go out and get those players we had missed out on previously because of a lack of Champions League. The liverbird was back on her perch!
And now this. Pumped 6-1 away to Stoke. Or gubbed, if I could be permitted to use a term familiar with Scottish Labour at the moment. Never mind a shambolic semi final. Forget the last eight weeks. 6-1 away to Stoke. Christ.
Last season, Brendan Rodgers was the man. He won us over. He overcame the doubters and with him we found out what it was like to drink from the cup of life.
Today, this season, now. That love has gone.
Let's not be silly. There has been a lot of revisionism lately. Fair enough. But the stats speak for themselves. There was a huge amount of bad things last season, but the points tell you the only story you need to know.
Whilst some will claim to know the score, "It's not Brendan's fault lads" they say. Others like me, can only take things as we see them. Second in the league to sixth. A terrible start, followed but a catastrophic end. A team who look like they couldn't give a toss. Tactically mystifying team selections. I could go on. You can't say you want full control and then blame others when things go bad.
Follow that up with a strategy which is harder to read than a Hungarian road sign. A transfer strategy lead by two failures of Barcelona. A committee with no accountability and no regular engagement from the owners. Coming to three games a season is a pathetic return when you consider the fortune amassed of the three public faces of FSG.
Now, today, that soul searching continues. Souness, Evans, Houllier, Benitez, Dalglish. I wont mention the other man. Men who once made dreams come true on the pitch, or on the tactics board, or a quiet word in the ear in the background, all failed. There's been car crashes along the way, some tragic. Some deserved it. Some deserved more.
New managers bring hope, but history tells that it's not just about a great man. Maybe once, but not the modern era. That does not mean change is not needed.
Now is the time to get real. It's time for the owners to look at what good looks like. They tried to find another way of winning and the last few years have delivered some fruit. Yet there's no vintage, yet. Hundreds of millions spent and more questions than answers. Football can be cruel and they're learning the hard way it's not as easy as trying to change the game from the sidelines.
Despite the naysayers. There is room for the modern and the historic. Football programmes exist in every club around the world, but a trained eye for talent shouldn't be neglected. Vision is vital. Without it there's no direction, but revolution is risky.
As any young man learns when they almost tear their face off with the razor for the first time, you shave with the grain, not against it.
Clubs can come back from the brink. Look at Juventus for proof. Liverpool need to realise they need to work with football and the world their chosen investment lives in. Too many times we've found ourselves swimming against the current.
Dark nights aren't easy, yet they are productive if you can tear yourself away from the complexity you build up around yourself. Liverpool need this dark night, I just hope it hasn't come too late.