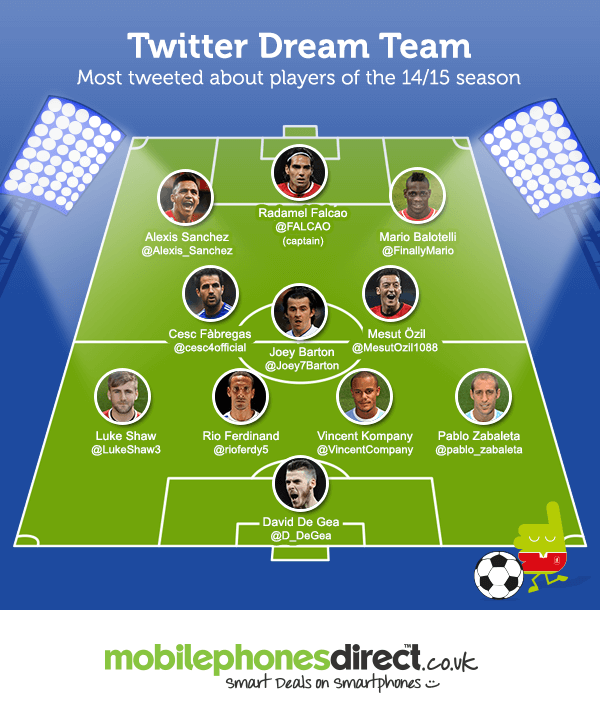 Mario Balotelli makes it into a dream team... well | Infographic
I know what you're thinking, what kind of a dream team could Mario Balotelli make it into for Liverpool? Who on earth would select Mario after his performances this season to be in their dream team? I mean let's take a look at his numbers since joining Liverpool Football Club.
One goal scored in the Premier League from 942 minutes (courtesy of Squawka.com) after attempting 56 shots at goal! Not very complimentary and to add to that there's only the seven chances created with zero, that's right, zero assists! His only assist in the Premier League is probably Manchester City's greatest moment in recent history where he set up Aguero for Manchester City to win the title!
Okay let's get to the point. Mario Balotelli has found his way into the Twitter Dream Team for as one of the players most tweeted about this season! He's been in the news enough in the 2014/15 season to get the fans tweeting from the mobile phones or laptops! The debates have been raging but there's no doubt that Mario Balotelli has been a disappointment.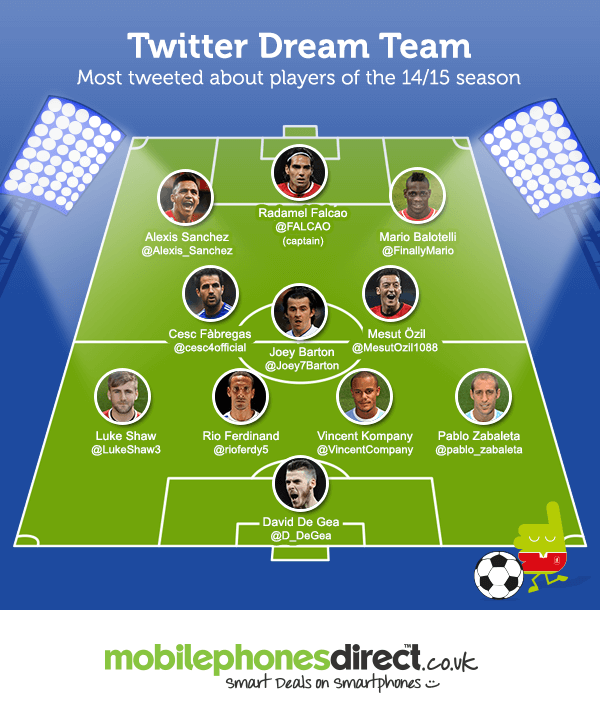 Many will argue that he's not been given a fair crack of the whip from the manager Brendan Rodgers and they'll also mention how the manager has publicly humiliated the player on occasions but there are arguments from many that Balotelli has been given ample game time (942 minutes) in the league and hasn't delivered, as the stats above show!
Either way it's clear that Mario Balotelli has had the fans talking this season and that's why he gets into the Twitter Dream Team of most mentioned players! We'll leave you with a league table of followers from the Premier League clubs!