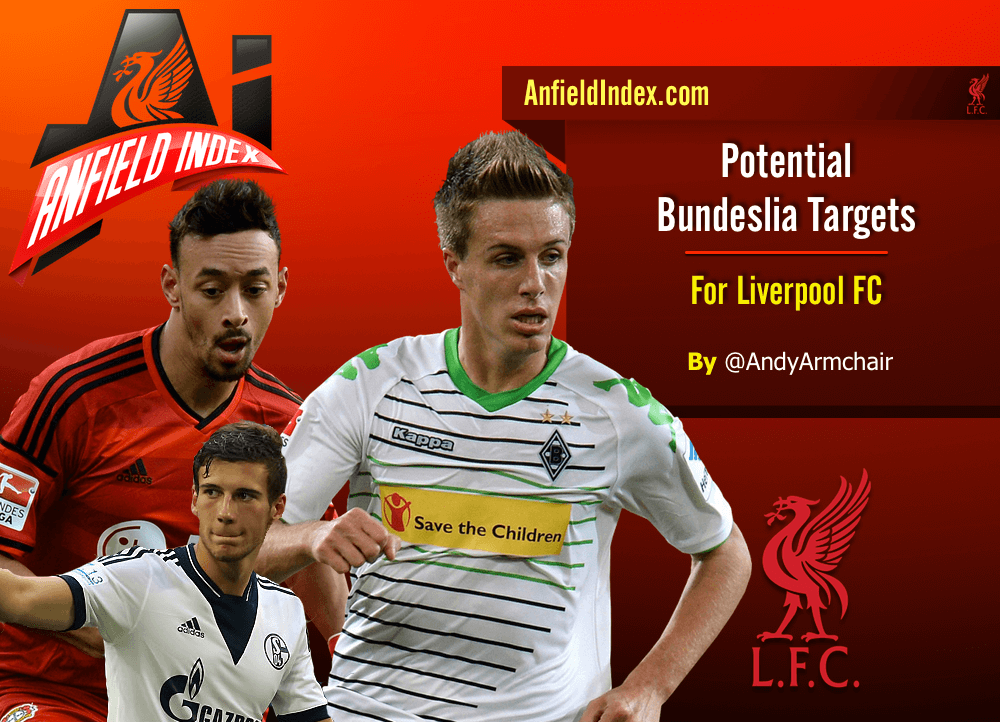 Potential Bundesliga targets for Liverpool FC
As many of you may already be aware, I am a keen follower of the German Bundesliga. Just to give you a little background, I grew up with the Armed Forces and around 10 of my formative years were spent in Germany, indeed, I went to Secondary school in Dortmund, hence my fondness of Borussia Dortmund. So yes, I am a Bundesliga fan, but I certainly wouldn't claim to be a hipster. Anyway, with silly season already under way, here's some of my Bundesliga based suggestions, should Liverpool decide to actually recruit outside of the Premier League.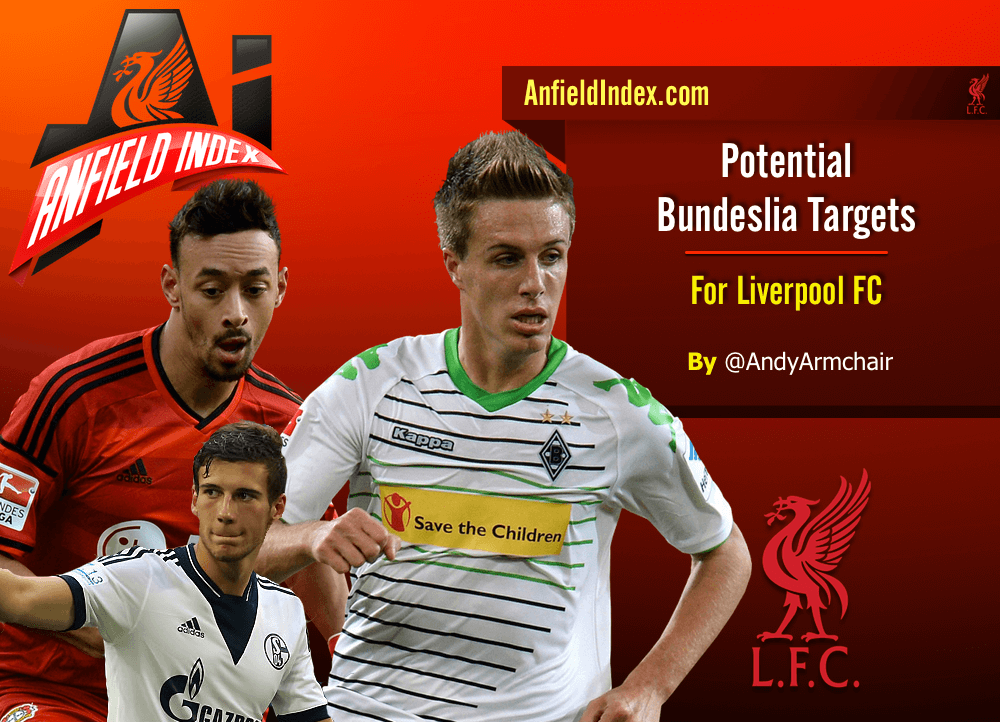 Timo Horn – Goalkeeper
It would be easy to mention Bayer Leverkusen's Bernd Leno or the impressive Yann Sommer of Borussia Mönchengladbach, but it seems clear the club will not be looking to replace the rejuvenated Simon Mignolet. So, what is needed is someone to give him genuine competition, ideally a young keeper with great potential. For this, I believe 1. FC Köln's Timo Hon is the perfect candidate. With an impressive 13 clean sheets from 33 games in his debut Bundesliga season, he's an excellent shot stop stopper with great reflexes and has represented Germany at every level below full International status. Having recently turned 22, he has time on his side and is more likely to accept being second choice in the short term. In my view, with the quality and potential he has, he'd take over as first choice keeper within 2 seasons.

Johannes Geis – Defensive midfield
Liverpool's need for a central defensive midfielder is clear for most to see and 21 year old Geis has been catching attention in this role for Mainz. His performances have brought him Germany U21 recognition and the attention of Borussia Dortmund. Something that makes him stand out is his excellent set piece delivery and direct free kicks, getting 4 goals and 4 assists in the Bundesliga this past season.
Leon Goretzka – Central midfield
One of a number of talented youngsters at Schalke, Goretzka is a player I've admired for 2 years. Technically proficient, with a good attitude, work rate and composure, the 20 year old is destined for the top. His talent, maturity, ability and desire could be comparable to Emre Can, but Goretzka is less versatile and more suited to sitting in midfield.
Hakan Calhanoglu – Attacking midfield
Born and raised in Germany, but of Turkish descent and a full international with Turkey, Calhanoglu is a wonderfully talented playmaker.  Statistically, 19 goals in 65 Bundesliga games for an attacking midfielder is impressive on its own, but even more so given that he's only 21 years old. The fact that half of them are from direct free kicks is evidence as to why I personally rate him as good as anyone in the world from a dead ball. His creativity, technical ability, dribbling and terrific shot make him a goal threat, whether that be directly or creatively. At this time, Calhanoglu would perhaps be considered a luxury signing, given some of his similarities to Coutinho, but his quality and potential are too much of an upside and I believe it's bordering on negligence to over rely on a small core of influential players.
Karim Bellarabi and Patrick Herrmann – attacking midfield
With the future of Raheem Sterling looking increasingly uncertain and incredibly, rumours of Lazar Markovic's future also being in doubt, the need for an attacking midfielder is a very realistic one. It took Leverkusen's dynamic attacker Bellarabi just 9 seconds to open his 2014/15 account and he went on to register 12 goals and 6 assists from 33 Bundesliga matches. Meanwhile, Mönchengladbach's Patrick Herrmann got a similar total: 11 goals and 4 assists from his 32 Bundesliga games in 2014/15. There are similarities between the pair: both are now a part of Germany's International set-up, both are quick and good on the ball. Bellarabi is the better dribbler of the two, but Herrmann the more efficient finisher, scoring his goals from just 50 attempts, whilst Bellarabi's 12 goals came from 105 attempts. At 24 and 25 years old respectively, Herrmann and Bellarabi are an ideal age, would suit us and would improve us.
Most of the players I've listed are on the cusp of mainstream recognition, just the kind of profile that appears to suit the FSG model. They would be affordable and likely to come, or in other words, realistic targets. Unfortunately, the market for defenders and strikers in the Bundesliga is not a strong one, but there is dearth of talent in all areas of midfield and a number of very good goalkeepers; so hopefully, our scouts can dust off their passports and seek them out.