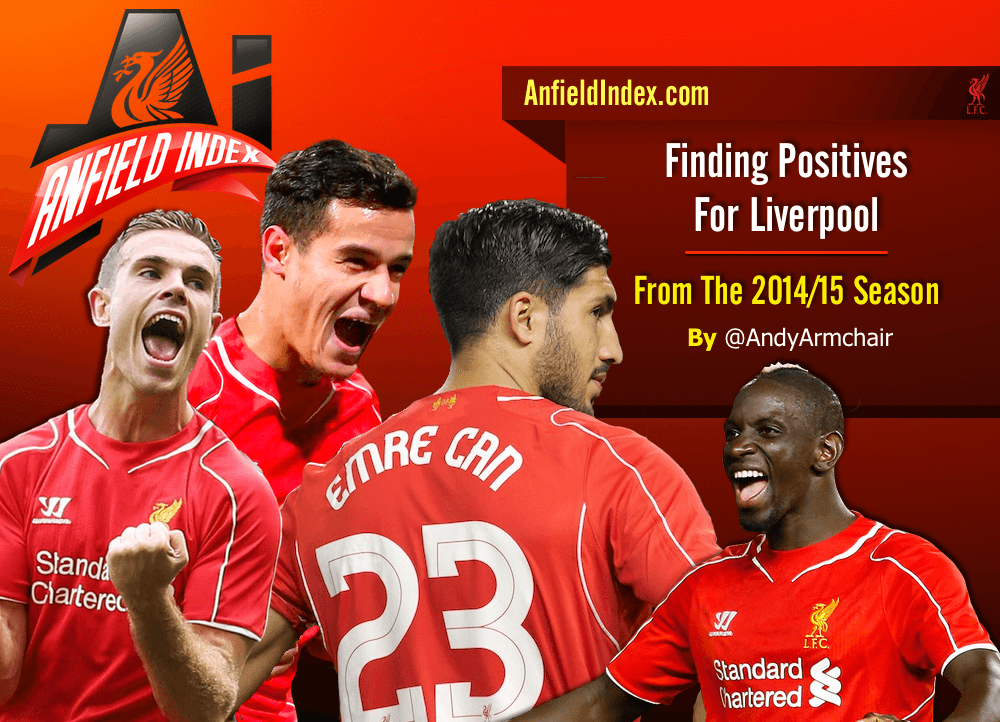 Finding Positives for Liverpool From The 2014/15 Season
2014/15 was an absolute stinker for Liverpool FC, no two ways about it. I went through a full range of emotions with Brendan Rodgers; in October I had hope he could turn it around, in November and December I had sympathy that this once strutting peacock was now a broken shell of a man and by February I was back to hope that he could make something of the season. However, by the end of March the realisation had set in that like Gerardo Bruna, Christopher Buchtmann, Dani Pacheco and Lauri Della Valle, the exciting potential we'd all hoped for was never going to be realised. April and May went from frustration, to anger, to complete depression with disgust and some more anger thrown in.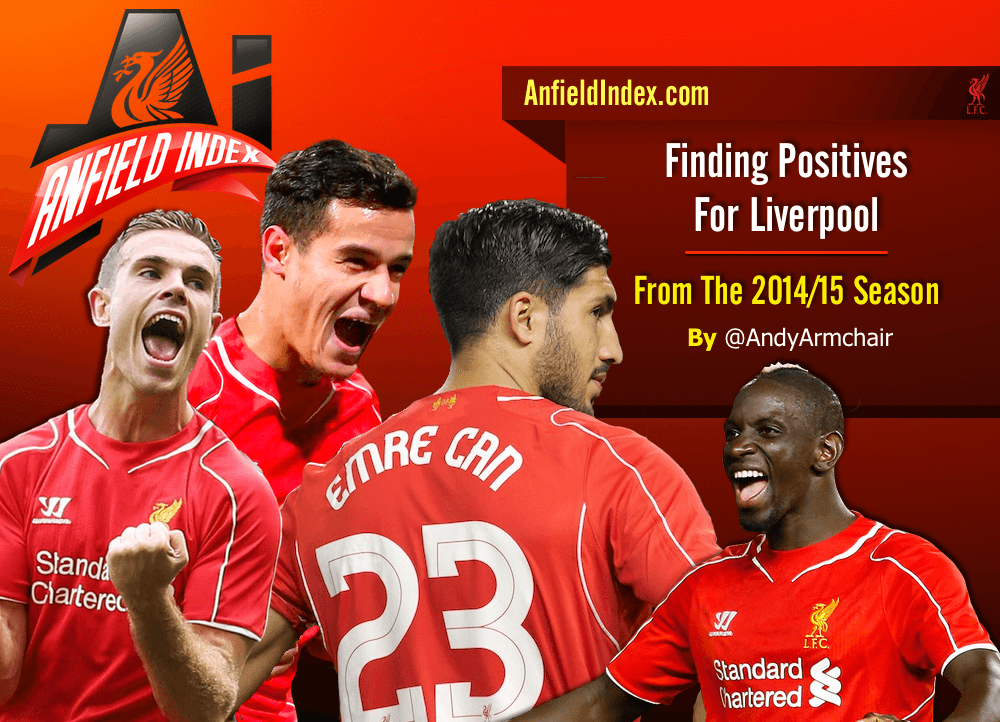 Basically, a season to forget, but then I set myself a challenge – find some positives from this past season. Quite a challenge, but here goes.

Philippe Coutinho
The little magician is beginning to realise the tremendous potential he's always had. There's still room for improvement in his goals return and decision making, but they have improved, as has his consistency over the past 6 months to become the fulcrum of the team.
Simon Mignolet
His form was so horrific, he was dropped for Brad Jones. Yes, the Brad Jones. But to his credit, whilst out of the team he got his head together and took his chance when injury presented him another opportunity. His form, confidence and stature transformed to the point where he was integral to the side and even saved points.
Emre Can
The classy young German midfielder started the season reasonably well, but it was him playing on the right of a back three that really cemented his place in the team and allowed him to show his composure and technical ability on the ball. His defensive limitations became evident as teams began to target him, particularly when he was playing at right-back, but he showed enough to convince he has a bright future.
Mamadou Sakho
Incredibly sat on the sidelines behind the preferred Lovren until even Brendan Rodgers could no longer pick the Croat, Sakho shined on the left of the back three. He may look like he is about to lose possession at any moment, but a pass success rate of 90% over the season belies the optical illusion. Now established as Liverpool's best defender, only injuries seem to be a stumbling block for him.
Alberto Moreno
He had some iffy games and looked vulnerable at times, but he's also had some very good ones. If we could settle on a formation, even just settle on a defensive formation and not keep changing his role, then we could have a very promising player on our hands. He seems to have settled well and his pace, ability and tenacity should hopefully serve him well over the coming years.
Jordan Henderson
He's become Mr Consistency over the past couple of years, but even his form suffered earlier in the campaign. What he did show was a willingness to take responsibility whenever he took the captains armband from Steven Gerrard and played himself back into form. He was sometimes played out of position, but never sulked and always gave everything for his team; a true team player who has grown in stature and ended the season with 7 goals and 9 assists – not a bad tally.
The wins over Spurs and Man City
The 3-0 victory over Spurs came very early in the season before Daniel Sturridge got injured and the performance invoked memories of the previous season, where swashbuckling displays were plentiful. Unfortunately, for this past season it was the exception, rather than the norm, but still a performance to be enjoyed. The win at home to City came in the much heralded 13 game unbeaten run. Like the aforementioned win over Spurs, this performance was reminiscent of the corresponding fixture the previous season. It was the full-throttle intensity in our play that we sadly lacked in too many games, but an example of what we are capable of.
It may not be an exhaustive list, but I can hold my head up and say I've tried because in the words of Eric Idle: "always look on the bright side of life". Granted, it can be difficult amongst all the doom and gloom, but at least there were a few bright spots in an otherwise miserable season.