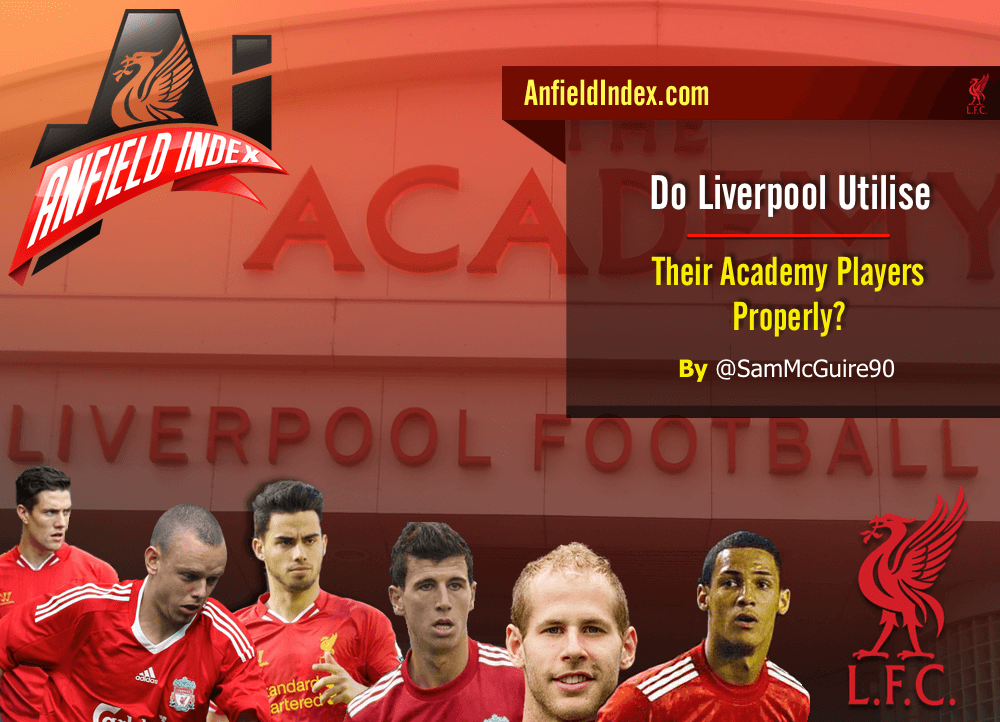 Do Liverpool Utilise their Academy Players Properly?
The academy is in place for the clubs to use the elite youngsters to subsidise their first teams and then sell the players that aren't quite Liverpool quality for a decent price and use that money to reinvest.
As Liverpool fans we're always hearing about the next big thing coming up from the academy to follow on from the likes of Robbie Fowler and Michael Owen. It's common practice for fans to overhype their own players (fuelled by Football Manager no doubt) but more often than not the hype dies down and the players leave without making an impact.
Liverpool don't seem to properly utilise the academy they have at their disposal. Whether it be undervaluing players they have or selling them too early there seems to be a common theme that's been prevalent for as long as I can remember.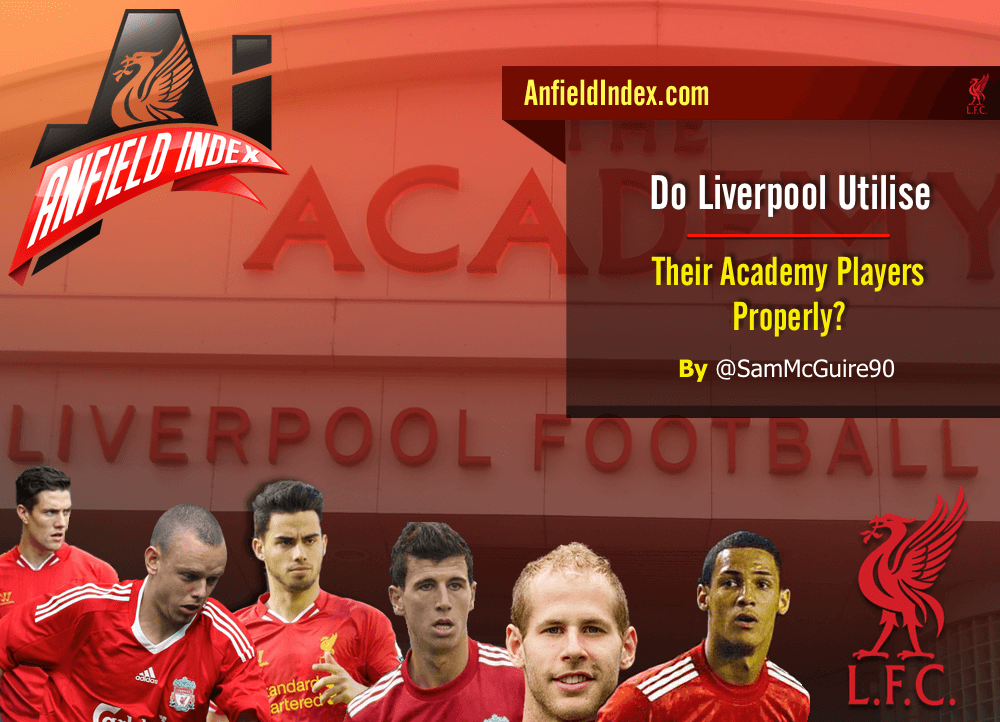 The Examples
Mikel San Jose sold for £2million for Atheltic Bilbao and was integral in their run to the Europa League final and Copa Del Rey final a few years back. Only just coming into his 'prime' as a defender Liverpool selling him has been compared to when United let Gerard Pique leave too early having seen the chaos that is the Liverpool defence. Mikel San Jose has 3 appearances for Spain but will accumulate a lot more before he retires if he keeps on performing how he is. His form has been noticed by bigger clubs and he's been linked with move to United this summer already. Now you could argue £2million is a good fee to get but we sold a 21 year old centre back who'd performed exceptionally in his debut season in La Liga for next to nothing.
Daniel Ayala is perhaps one we did well on. He was sold for £800k to Norwich before then being sold to Boro for £350k. However you can't help but feel in a few years he'll be sold for a few million. You then have to consider at the time of selling him he'd had two good loan spells at Hull City and Derby County and also made 5 appearances for Liverpool, could we have got more than £800k for him?
Martin Kelly A defender with so much potential who will come good in the next few years and assert himself as a solid Premier League centre back. He had Premier League experience and European experience and yet we sold him for £1.5million. Questions over his fitness and injury record were brought up but he managed to play 31 league games last season for Palace. Personally I'd have preferred keeping him than signing Dejan Lovren, or at least get more money for him. It's baffling. Scott Dann went for £6million and Martin Kelly has more experience and is more versatile.
Jack Robinson A left back we sold prematurely in my opinion for £1million to QPR. He's a potential Premier League left back and would've been suffice back up for Alberto Moreno this summer with Glen Johnson and Jose Enrique expecting to leave. £1million sounds like a good deal but when you're looking at spending £10million on a left back back-up when there are areas of the team in need of drastic upgrades it may actually be a bad deal.
Suso A midfielder with so much talent but is rumoured to have a poor attitude. Bags of potential and once again Liverpool messed around with contracts and we ended up losing him for next to nothing to Milan. Nothing is a given in football but you can *almost* be sure Milan will sell Suso for £5million plus whenever they want to get rid.
Alexander Kackaniclic This midfielder was used as part of the deal along with another Liverpool youngster and cash to pry Paul F***ing Konchesky from Fulham. He went on to score 5 goals in 43 games for Fulham in the Premier League and he's now only 23. It's of my opinion a Premier League team would pay £5million for him without hesitation and we practically paid Fulham to take him off of our hands.
Peter Guclacsi He is currently  first choice keeper for RB Salzburg, a team that regularly play in the Europa League so he is of a decent quality. He had a few loan moves whilst at Liverpool and did ok by all accounts and yet we allowed him to leave on a free transfer. He wouldn't ever have been a first choice keeper for us but as a back-up it would've made sense and been cost effective.
Jay Spearing Now we sold him for £3million which sounds like a superb deal but did we really milk it for all it was worth? A Premier League midfielder with 55 appearances under his belt for Liverpool of which 13 arrived in Europe and he had youth on his side.
Tom Ince Linked with a return to Liverpool on a few occasions but thankfully never returned. However, he was sold for under £1million to Blackpool who in turn sold him for £2mil and is now at Derby via Hull and Crystal Palace. His current worth is supposedly £5million and at one point there was an £8million offer from Cardiff for his services. Very much a top end Championship player right now he could potentially be a Premier League player. Had Liverpool kept him for an extra few years and loaned him out for experience it's of my belief we could've sold him for £4-5million with ease.
So all of these players have been roughly sold for £11million and that's just a select handful of players.
With the rumour of Joe Gomez signing for Liverpool it puts in doubt the futures of Seb Coates and Tiago Ilori. Signed for a combined fee of £14million, both have been on loan to various clubs and both have had a few injuries but with the rumour Liverpool are accepting an offer of £3.5 million for Coates it's a 50% loss and that's after he's shown he can perform in the Premier League at Sunderland. Are we undervaluing him? Tiago Ilori, is anybody confident if we were to sell him we'd breakeven? He's undoubtedly talented but I can't see us using his potential and his age to great effect when negotiating a sale, sadly.
Obviously the likes of Raheem Sterling and Jordon Ibe make the step up and become integral to Liverpool as players but also sellable assets. These kinds of players aren't the problem, it's the ones who don't make the first team cut that seem to be grossly undervalued by the club. In these kinds of sales I'd prefer we take a European approach were we insert either a buy-back option or a sell on clause. So therefore if these players do come good Liverpool don't miss out financially.