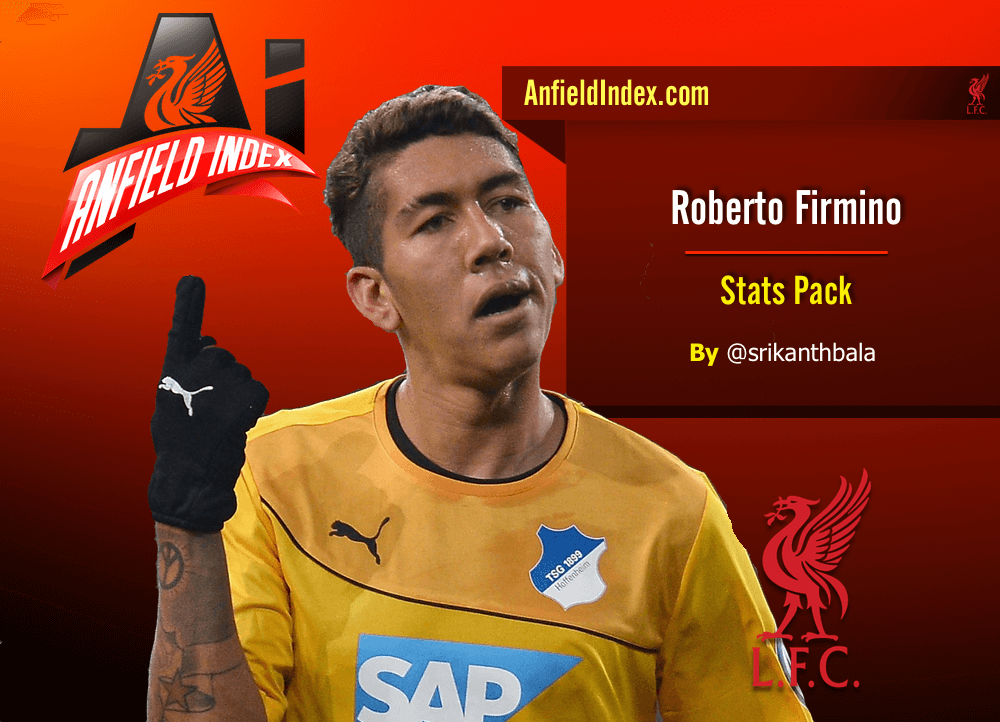 Roberto Firmino Stats Pack! What Will He Bring to Liverpool?
Liverpool FC have this morning announced that they have agreed a deal with Hoffenheim for Brazilian International Roberto Firmino. The signing has been met with a mix of shock and joy on social media as Liverpool rarely conduct their transfer deals with such speed.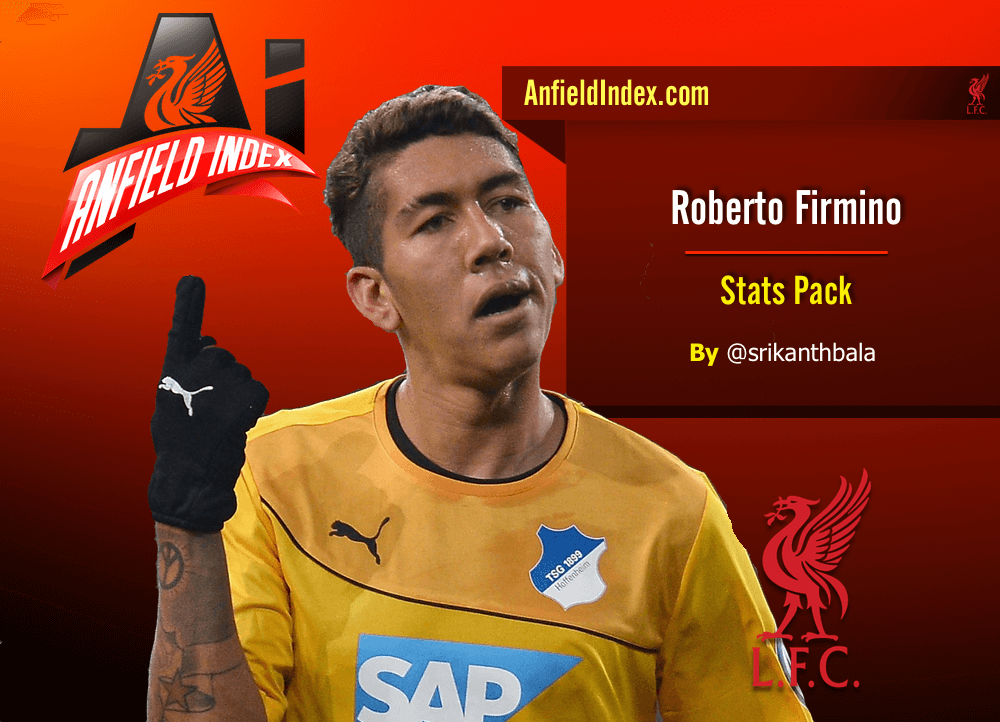 Firmino had been coveted by many clubs across Europe in the last couple of seasons as his performances reached a whole new level. His skill sets of dribbling, movement, vision, ability to finish coupled with his age profile and South American background made him a player to watch amongst the scouting circle across the clubs in Europe.

But not a lot is known about Firmino to the average fan so with the help of Squawka's comparison matrix lets look at his stats from the last three years.
The Brazilian has scored 28 goals in the last three years with the 2013/14 season being particularly impressive with 16 goals from attacking midfield. He's hit double digits in the last two season for assists, 23 overall in three years whilst his creativity has been consistent over the last two years with 69 and 70 chances created in each season! Some impressive numbers creativity wise.
A few more statistical insights from Firmino's career at Hoffenheim from the last three seasons are shown below.
From the above image we can see Firmino has had a very good 2013/14 and 2014/15. While the 2013/14 numbers are huge in terms of goals, it is heartening to see Firmino maintaining consistency in the recently concluded season, proving that this is his natural growth and that the 2013/14  season was no flash in the pan.
As shown below, Firmino was the 3rd highest rated player across the season in the Bundesliga last year, according to the website WhoScored.
Few Other notable stats on Firmino
Shots Per Game – 10th in Bundesliga
Key Passes Per Game – 10th in Bundesliga
Dribbles/Game – 3rd in Bundesliga
Through Balls – 10th in the League
With the constant rumour of Sterling leaving Liverpool for Manchester City, it would be interesting to compare the stats of Firmino and Sterling for 2014/15.
The numbers are quite similar between Firmino and Sterling for 2014/15 . This also shows that Sterling's contribution was consistently good in statistical terms this past season, though Liverpool overall had a disastrous season. These numbers are another reason that I would personally like to retain the services of Sterling in-spite of buying a real starting XI quality player in the form of Firmino.
Firmino is a signing one would hope that propels the club upwards in the league table in the upcoming season.