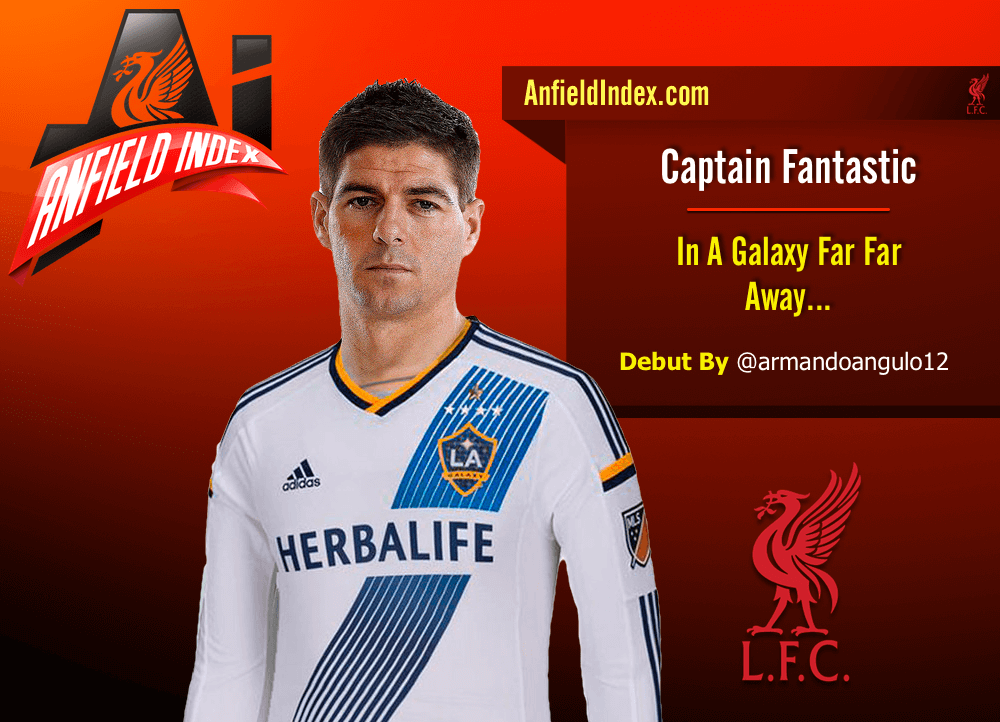 Captain Fantastic in a Galaxy Far Far Away...
Major League Soccer is building quite a bit of a buzz throughout world football recently.  With the growing popularity of the game in the US, we can expect to continue to see a massive growth in the product's quality. The key contributing factors being the migration of talented players on the pitch and tactical minds behind the scenes. Its becoming less and less surprising the see big names crossing the Atlantic to continue playing the game they love. A trend which we can expect to continue and become far more frequent in years to come.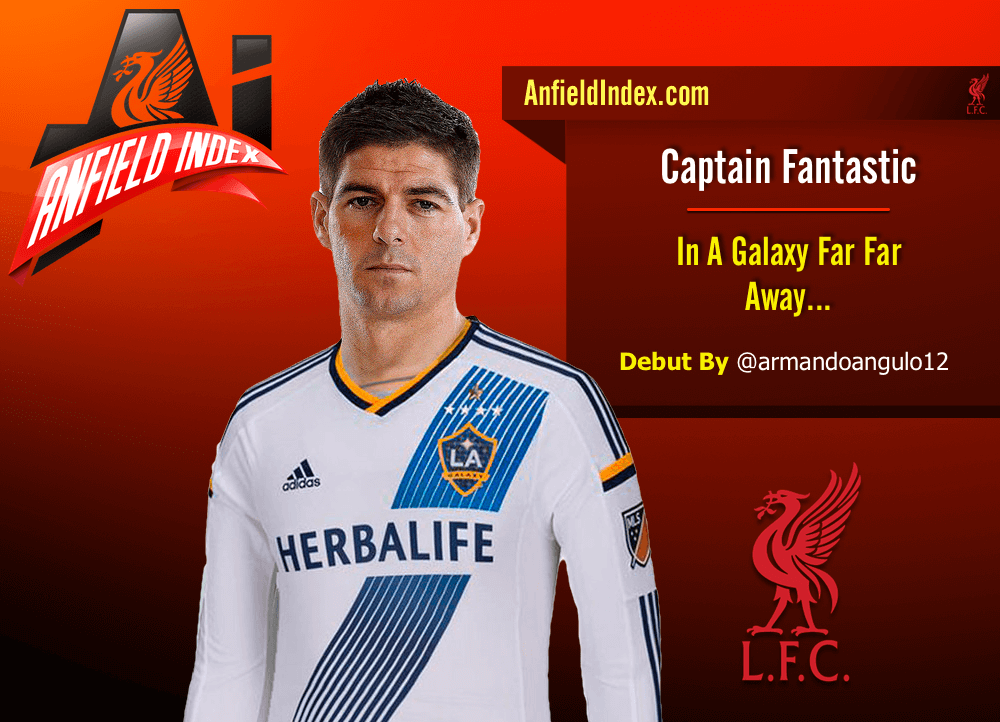 As we have all known for quite some time, our beloved captain of twelve seasons, Steven Gerrard, will be migrating across the pond and plying his trade in North America's blossoming Major League Soccer.  Like many of his contemporaries reaching the same stage in their careers, Steven has chosen to continue his footballing journey abroad.  The question that remains now—what can we expect to see in Los Angeles out of the man who has been the heart and soul of Liverpool Football Club since making his debut in 1998? As a native Angeleno and avid watcher of MLS, I will attempt to portray a realistic sense of expectations for a man that constantly defied them. Istanbul was the prime example of the man making the impossible, possible.

Since David Beckham decided to lace up his boots for the Galaxy in 2007, quite a few household names have made their way to the US to ply their trade and build their brand in N. America's rapidly growing league. From David Beckham, Thierry Henry and Robbie Keane to the more recent Kaka, Lampard and David Villa, the MLS has seen big names come and introduce their class to a league in search of premier quality. Most of these players don't necessarily take the league by storm in their first season, however, finish the year having good first terms while acclimating to new environments and clubs. Although his passing will be electrifying, I don't expect Stevie to set the league alight either in his first few months with the Galaxy.  He will be getting accustomed to a new country, league, team and climate while not having any sort of preseason or formal integration with his new teammates and this will be evident in his first few matches.  The one thing he does have going for him is a familiar face, former Red and now MLS MVP Robbie Keane.  A player who will undoubtedly help Steven settle on and off the pitch while sharing the ins and outs of the new league to our former skipper.
I have complied a few stats to compare how most of the largest names in MLS history have faired in their first season with their respective clubs.  Though most on this list are strikers and wont reflect exactly the numbers Stevie will accrue, it is a good barometer for comparing his potential impact to those made by his recognizable peers. We can see that most have averaged creating a large portion of their teams' chances due to the space and respect shown by young or starstruck defenders.  Robbie Keane has shown to be the most efficient player of the bunch, though it should be taken into consideration he joined the most competitive club out of the players displayed below courtesy of squawka.com's comparison matrix.
Out of all the players to move to MLS in recent memory, Steven can best expect to have the numbers and impact comparable to Kaka. The former Ballon d'Or winner has made himself quite comfortable captaining the newest team in the league, Orlando City.  Gerrard will be paying almost an identical role to Kaka as an attacking midfielder playing right behind the striker in the Galaxy's preferred 4-2-3-1 formation. The other option would be to deploy him as one of the central players in a traditional 4-4-2 midfield. This would give him the ability to pick up the ball further back and dictate the attack while still having the freedom to charge forward and contribute in the final third while getting cover from his partner in midfield. Below is an example of the two most likely setups for Bruce Arena's side, with Stevie in the team.
What will assist Gerrard more than most is he is coming to a team that knows how to win—a team who has won three league titles in four years, hoping to make it four out of five with their new dynamic midfield option. The former Liverpool man will most likely be a pivotal force in midfield for Bruce Arena and his squad's playoff run to another MLS title challenge.  As someone who has supported the icon in a red shirt for so many years, I cannot wait to see him represent my local club to a new audience and show this side of the world the treat they have been deprived of for so long.