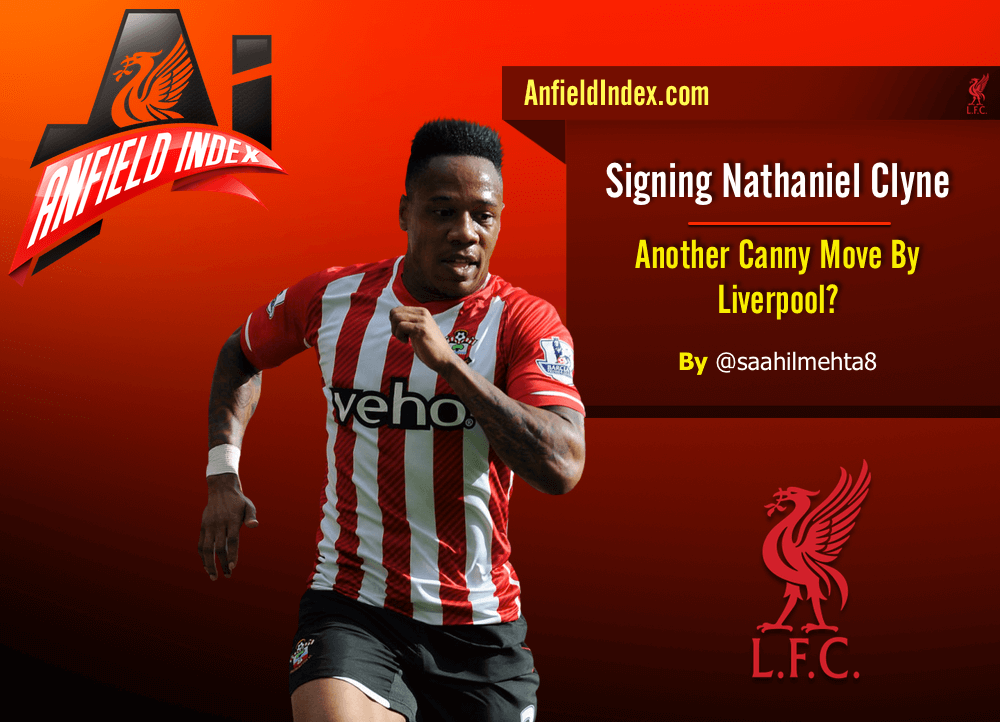 Signing Nathaniel Clyne - Another canny move by Liverpool?
So it looks like Nathaniel Clyne will be Liverpool's sixth summer signing of the season. The infamous 'transfer-committee' have worked tirelessly this summer to ensure that Liverpool's transfer dealings get done early before the start of pre-season. James Miner and Adam Bogdan (free transfers), Danny Ings (Tribunal fee), Joe Gomez (£3.5 million) and Roberto Firmino (£22 million + £7 million add-ons) have already been added to the Reds' squad with the club yet to sell any of the deadwood around Melwood. The current squad consists of 29 players over the age of 23 as Rodgers needs to cut down the squad to a 25 man squad before the start of the new season to avoid paying wages for players that don't even make the squad. Players like Borini, Balotelli, Lambert and Coates have all been linked to a move away from Anfield while Raheem Sterling's transfer saga seems like it will drag on till much later in the transfer window.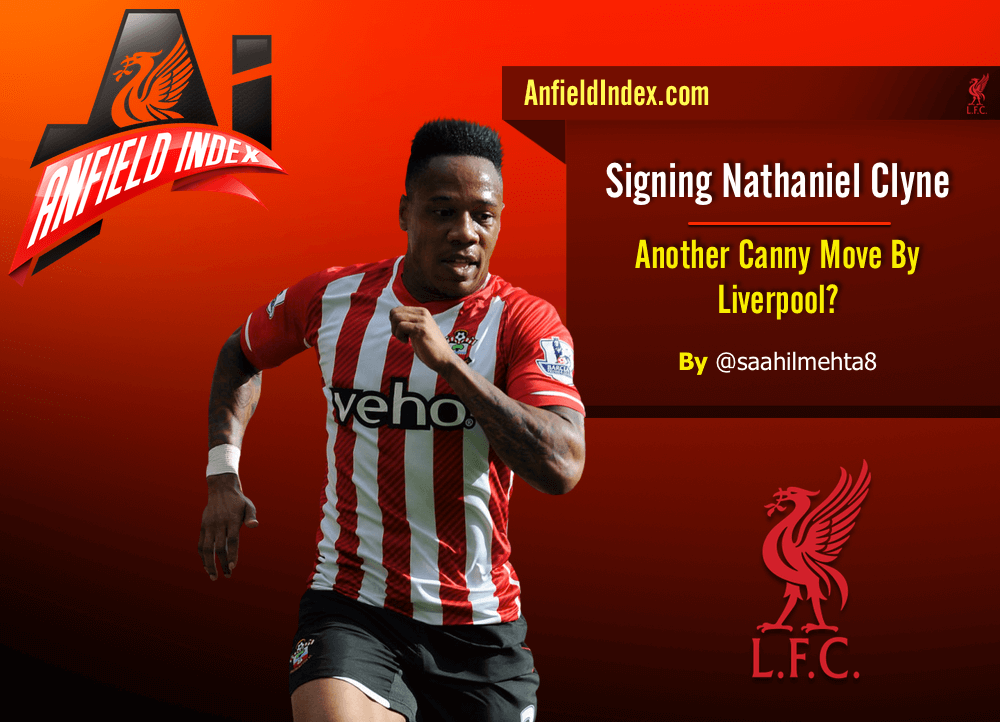 Since Glen Johnson's contract was not renewed and Jon Flanagan facing a long-term injury, as well as Javi Manquillo just not being fancied by Rodgers, the one area that needed reinforcement was the right-back position. The committee looks to have addressed this issue and are about to bring in one of the best right-backs in the Premier League over the last two seasons. What makes the signing even more attractive is the price being paid for such quality. Last season Liverpool splashed out £20 million for Dejan Lovren who had just one good season in England, however, Clyne has been a consistent performer and has improved year on year and under the tutelage of Ronald Koeman this season, Clyne has matured into a stable defender. In Pochettino's team of 2013/14 Clyne was more of a marauding full-back who was given license to bomb forward whenever possible; however under Koeman, Clyne has improved his defensive abilities as can be seen from the comparison below. The image shows an overall improvement in his defensive score as per Squawka including errors being made in defence.

What makes the deal all the more sweeter is the price being touted for the former Crystal Palace right-back. At £10.5m + £2m in add-ons, Liverpool are most certainly paying a very good price for arguably one of the best right-backs in the Premier League. With Clyne being only 24 years old, Liverpool are securing the right-back position for possibly the next 8-10 years if all things go well. Clyne is now a matured Premier League player and a perfect Rodgers type player who knows when to attack the opposition and when to stay back.
Rodgers is known to use his full-backs to push high up the pitch to offer an outlet to the attacking players and even though Clyne improve his goal tally last season, the one area that needs some improvement is in creating chances for his teammates. Clyne recorded no assists last season in comparison to the 4 assists he provided for his teammates in the 2013/14 campaign while he created 22 chances compared to the 28 he created in the season under Pochettino.
When comparing Clyne to the best right-backs in the league it is clear that the 24-year old is not far behind. He wins on average 2.11 tackles a game which is ahead of Ivanovic and Coleman and only behind Zabaleta. Clyne made the most number of interceptions amongst his peers and also had the best disciplinary record having committed only 19 fouls and being yellow carded 4 times throughout the campaign.
Clyne is an extremely astute signing for Rodgers, and like Milner, one that may well have an immediate impact given his prior Premier League experience. This summer Liverpool have adopted the policy of buy first, sell later which seems to make a lot of sense as the team can be assessed with the new recruits and the ones not needed can be sold. Liverpool's team looks to be taking shape this season and with an entire pre-season before them, they should be ready to take on Stoke at the Britannia Stadium come August 8th.