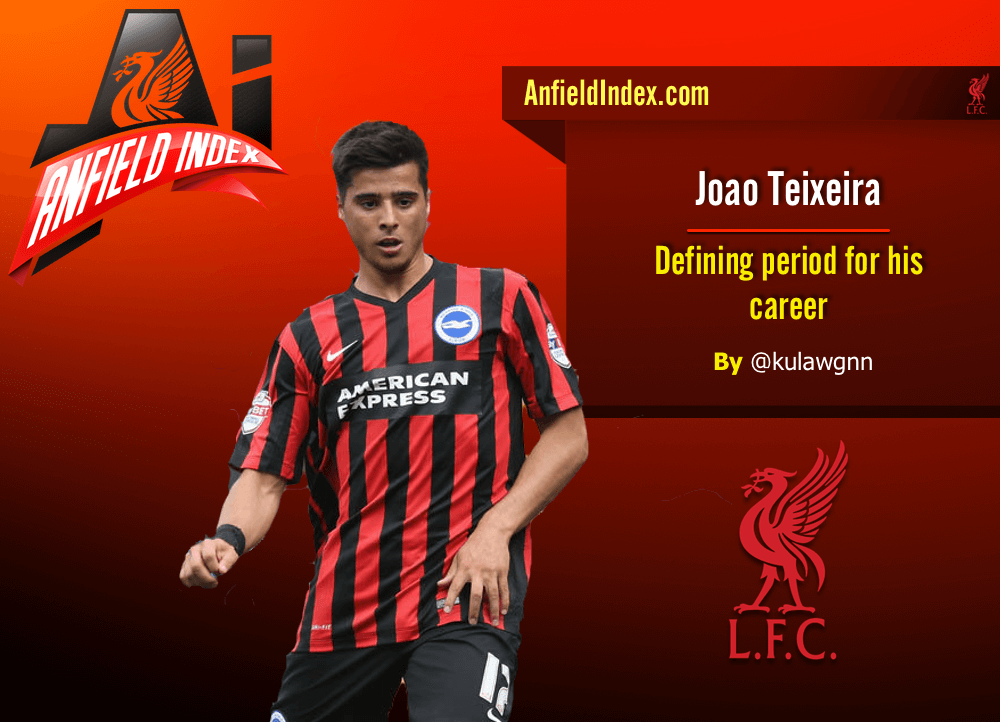 Defining Period for Joao Teixeira's Liverpool Career
Joao Carlos Teixeira essentially auditioned for a move to Anfield and got it. His standout performance against the Reds in the now defunct "NextGen" series in the 2011/12 season caught the Anfield hierarchy's attention. In February 2012, the former Sporting Lisbon youth star who had been tagged the "New Deco" in Portugal was signed. Three years after his signing Liverpool is no close to experiencing the best of a player Steven Gerrard said he was the "best player on the pitch" the first time he saw him.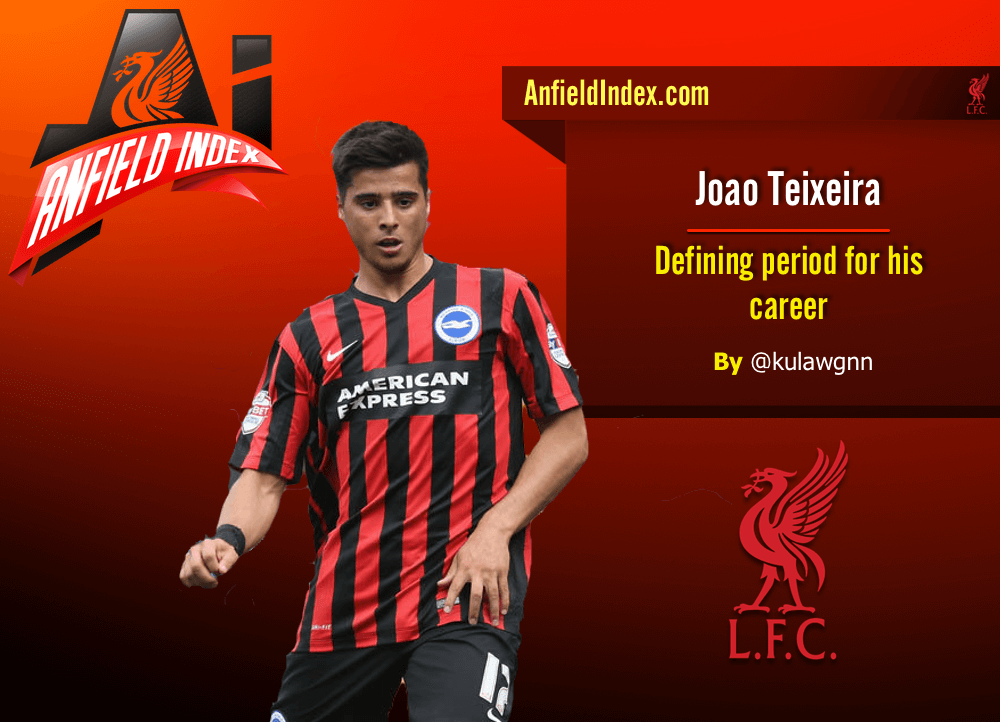 Injuries have been a significant factor holding back his progress. A serious back injury set his development back for over a year after signing. An unsuccessful loan spell at Brentford did not advance his development. His only first team appearance came in the pivotal win over Fulham in the lead up to the title challenge in 2014. He was involved in the build up that led to the Sturridge penalty which earned LFC the winner. That was no sign of things to come though as he has not featured for the team again. His Liverpool career so far has been in fits and starts.
So it was great when Brighton offered him a prolonged period of football and consistent game time in a loan move at the start of 2014/15. In the 32 league matches he played, he highlighted his talent most notably dribbling, passing and vision. He recorded 6 goals and 3 assists in the league, racking up 7 "Man of the match" awards in the process. In early April, in an interview with the Guardian, he declared, "I came to Brighton to become more mature and get more experience, and hopefully next year I will be playing for Liverpool. That is my dream." In that week he also received praise from Liverpool's academy boss, Alex Inglethorpe after participating in the All Stars fixture at Anfield. "….It was great to see Joao back because he is having a great season on loan at Brighton."
However a week later, his season will be ended by a leg break in a match with Huddersfield Town. To complete the latest episode of "Highs and Lows" in his career, he won Brighton's best young player of the season.
With another season set to start it is still unclear what the next step in his career is going to be. With just one year left on his contract his situation is even more critical. The probability of him ending up as another Suso- talented youngster moved on for a small without realizing his potential- is very real. But unlike Suso he has had a very decent full campaign under his belt. In that April interview with the Guradian, he told Sachin Nakrani the Anfield hierarchy had been monitoring his progress noting "He is happy with my progress," in reference to Brendan Rodgers. If it is true anyone was really watching, he should not be allowed to go off the radar like Suso.
Even though he played in a relatively inferior league his stats compare favourably with the players – Coutinho, Lallana and Firmino – he should aim at ousting if he is to get a chance at first team football in Anfield. A central attacking midfielder, he was deployed in a number of other attacking positions. He averaged two key passes per game, two dribbles per game and two shots per game showing his active involvement in the final third. This stands favourably with those of his seniors-Coutinho(1.7, 3.1, 2.9), Lallana(1.2, 1.1, 1.4) and Firmino(2.1, 4.2, 2.9). His stats also stands well against Matt Richie, whoscored's the top performer in the Championship in Teixeira's position. Richie records 2.1, 0.7 and 3.3 on the three indices stated above. Even though he only scored 6 goals and recorded 3 assists a further analysis of his stats was revealing. He played 13 times in his preferred central attacking midfield position, from where five of his goals were scored and made one assist. In that same position the record of his Liverpool peers were: Coutinho a goal and two assists in 14 appearances; Lallana- no goal and no assist in 4 appearances whiles in his 27 outing at central attacking midfield position, Firmino recorded six goals and 9 assists.
There is no suggestion that Teixeira is ready to oust any of these players yet. But there are little grounds to suggest he cannot cut it in Liverpool's first team. He still has some development to do and that will not be served playing second fiddle to Coutinho or Formino in the 2015/16 season. It may be too much to expect him to use preseason, if he makes it, to stake a claim in the team next season. On the other hand it should serve as platform for a new contract and another loan move. He should not be allowed to be another Suso.
Stats courtesy whoscored.com