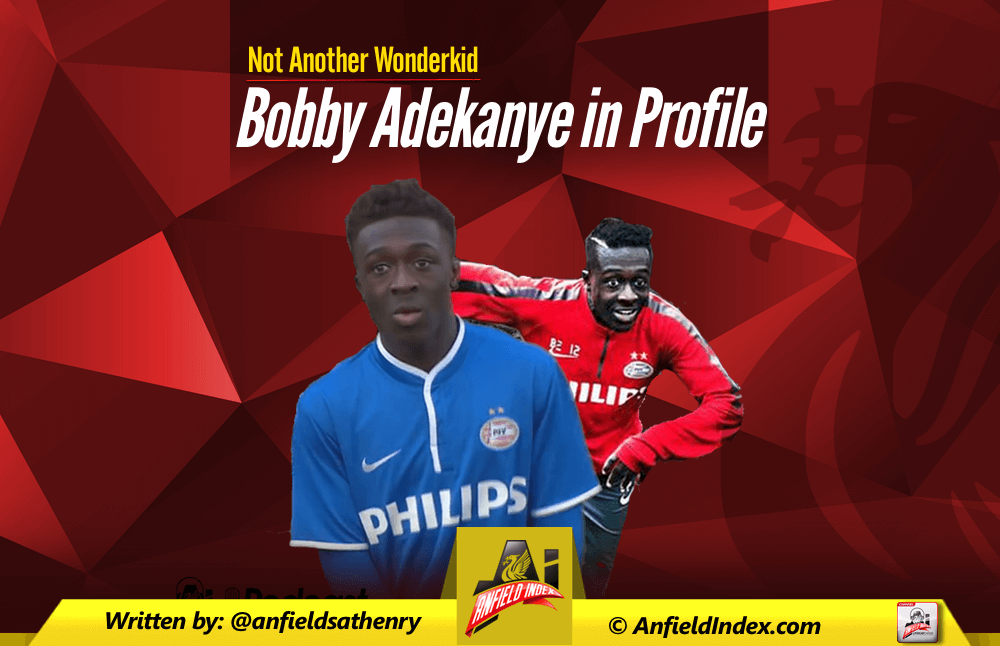 Bobby Adekanye in Profile: Not Another Wonderkid
Apparently he's a wonderkid, he's the next Arjen Robben, he's a future superstar. But actually for most Liverpool fans, he's an unknown.
He may have brought the 'wonderkid' title with him, but the 16-year-old's off-field drama has attracted almost as much attention as his touted talents.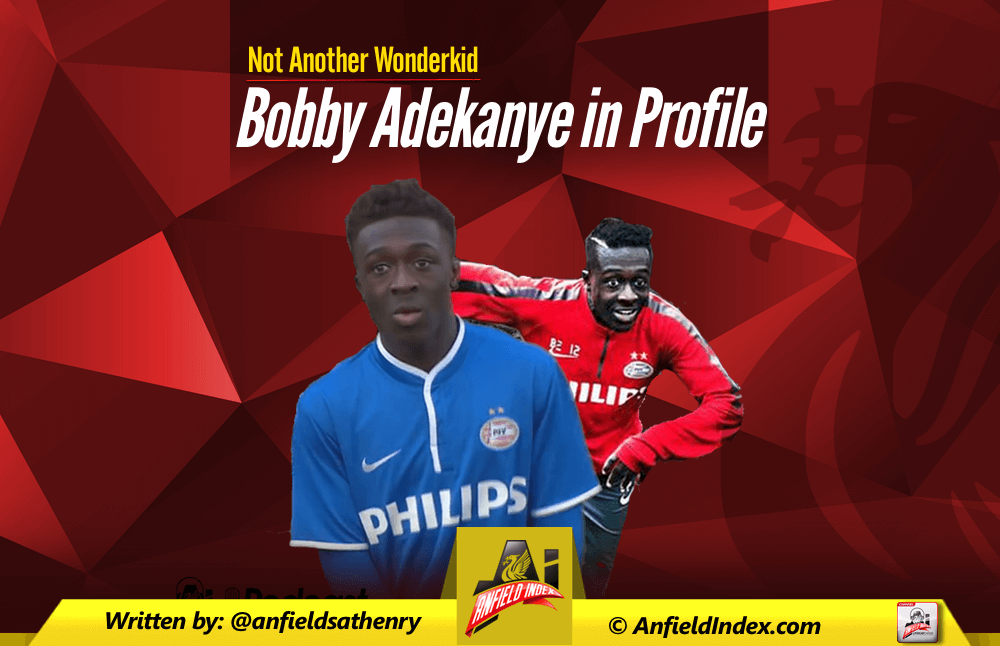 Full name: Habeeb Omobolaji Adekanye
Age: 16
Birthdate: February 14th, 1999.
Position: Left-sided winger.
Former clubs: Ajax, Barcelona, PSV.
Background
The teenager was born in Nigeria, but is eligible to play for both Nigeria and the Netherlands because he moved to Amsterdam at the age of four. He spent his formative years developing at Ajax and caught the eye of Barcelona before his voice even broke. At 11 he was snapped up, but a yearlong FIFA investigation ruled that Barcelona had illegally acquired Adekanye. It must be some pretty fishy dealings if the corrupt castle is calling you out.
Barcelona's transfer embargo not only disallowed them from signing Adekanye, but it also meant the winger was a free agent unable to play for any of Barcelona's youth set-ups. Barcelona wanted him to go back to PSV, where he spent last season on loan, while they sorted things out with FIFA.
On loan at PSV he impressed in their youth set-up, so much so that both PSV and Ajax wanted to bring him on board permanently, but Liverpool is the club Adekanye has chosen to continue his career at.
Choosing Liverpool
His agent, Josep Maria Minguella, claims that the youngster has already been informed that with hard work he will be able to break into the Liverpool first team within a few years. After being banned from playing in Barcelona's youth teams, he most likely chose Liverpool for their record with their academy stars.
Brendan Rodgers is a manager eager to give his youngsters a chance in the first team and after the success of Raheem Sterling, it is not hard to imagine that Adekanye is hoping for the same opportunities. Sterling was just 17 when he made his senior debut and has gone from strength to strength since being given the nod.
Adekanye will go straight into Liverpool's Kirkby Academy.
Obvious Talents
Even though 'wonderkid' seems to be too readily applied these days, the winger has immense potential. At PSV his pace and dribbling abilities have convinced critics that he may be the next Arjen Robben.
He is more than quick off the mark and reportedly isn't shy in front of goal. He likes to cut in from the left and with his impressive ball control is able to create as well as finish off. A perfect winger must be able to go by the defender and stroke past the goalkeeper and early signs are that Adekanye has it all and is just waiting for someone to mould those talents into polished weapons.
Aside from his natural ability, he is also capable of playing on both wings or just behind the striker. As everyone knows, looking at you Emre Can, Rodgers loves the adaptable player. Probably a bit too much, but that's another article.
Future
It's unlikely Adekanye will be lighting up Anfield anytime soon, but he represents a big coup for Liverpool when you think about the clubs that were chasing him.
He has the raw gifts some wingers spend years trying to compensate for and with some of the excellent coaching at Liverpool, he could be making his debut before his 18th birthday. Of course, it all depends on the player and it will soon become clear if he is a focused hard worker like Sterling or a flash in the pan like Ravel Morrison.
Want to be more diplomatic? Think of Bobby Adekanye as highly-rated. It's dubious, but it allows more room for disappointment.