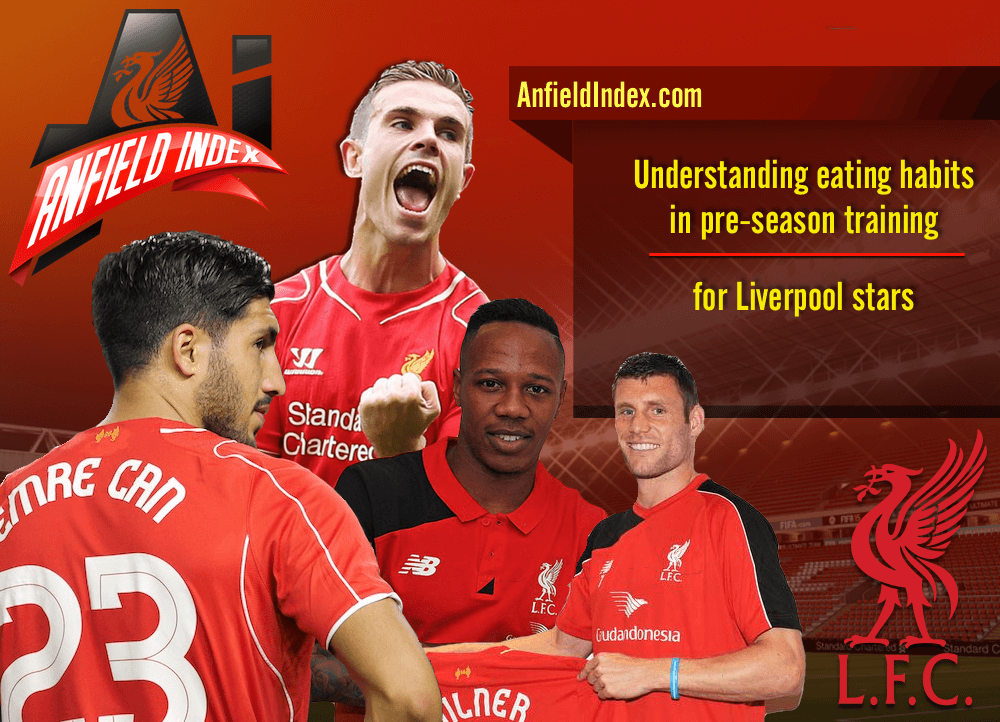 Understanding eating habits in pre-season training for Liverpool stars
The Liverpool players returned to training this week ahead of their pre-season tour of Australia and South East Asia. The pre season is now an opportunity for the clubs to gain exposure in a new market and increase their global fan base, but its also one of the most important parts of the year as players aim to get in top condition so they can get their campaigns off to a good start.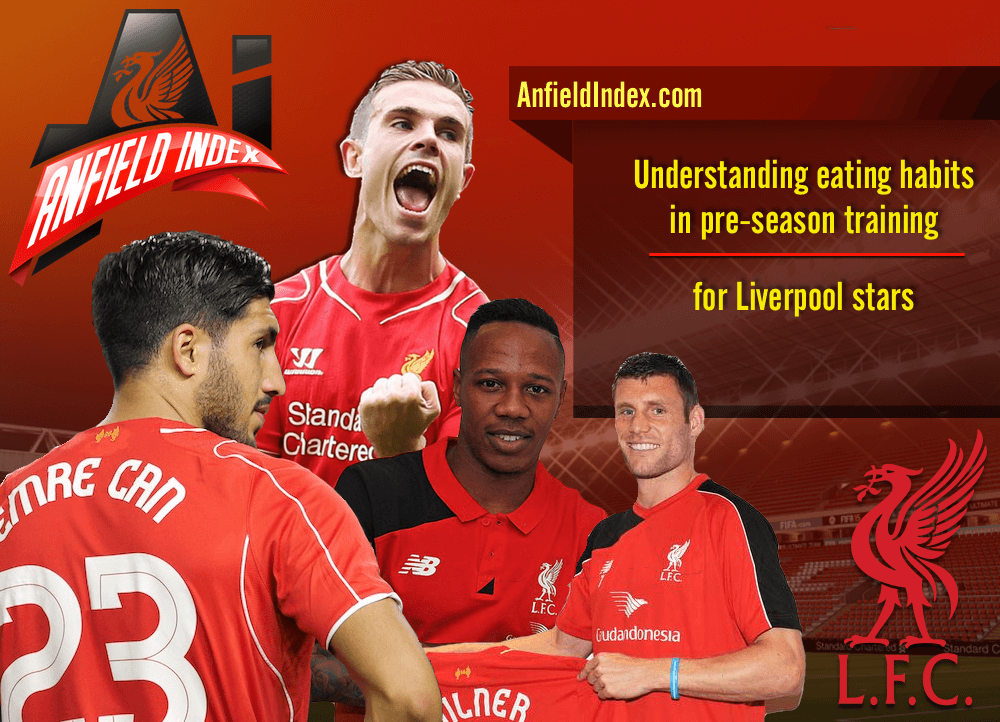 We know this will involve lengthy fitness sessions in training, and several players have taken to social media to post photos of themselves in the gym in the past couple of weeks. But alongside vigorous training sessions the players will also have to abide to a strict diet. What the players are eating to get into shape remains a mystery to us.

We wanted to find out more about the nutritional needs of professional footballers. With the help of a new interactive tool we able to identify what the likes of Daniel Sturridge and Jordan Henderson will be eating in the build up to the new season and how the dieticians work out their daily calorie intake based on performance.
New signing James Milner will have the huge burden of replacing legend Steven Gerrard. He is known for his work rate and as a box to box midfielder runs more than most of his team mates. In fact last season his average miles covered per game was only bettered by two players in the league. Players such as Milner will typically burn up to 3000 calories in a game. To give them the energy to do this they will also need to consume large amounts of calories. The data shows that footballers will consume 800 calories more than the average man as they scoff on a huge 3800 calories a day.
The intake is important as players need to remain in optimum shape. Compared to the diet of a Rugby player footballers are not eating a lot. Their diet will contain 700 less calories than the like of Sam Burgess. Although footballers are running more they are required to do a lot of cutting and sprinting which is performed best when the players are lean. Whereas Rugby on the other hand requires players to bulk up so they have the power to cope with the demands in the sport.
There's more to the diet than simply eating the right amount of calories though. The source of the calories is also important and the type of food players eat is carefully planned. You can expect the Liverpool players to be eating lots of carbohydrates such as bread, pasta and cereal. Players will also get energy from fruit, chocolate and ice cream.
Come August the 9th and the players should be in ultimate condition for the opening fixture against Stoke. Match day preparations are also important and the squad will be under instruction to avoid any large meals 3-4 hours before kick-off. If the players require any energy before, this will be from a snack such as a banana or porridge and will be eaten 1-2 hours before the start of the match.
The educational piece has enabled us to find out how diet can assist players reach the high levels of fitness seen in Football today. It can also be used by young players who are looking to enhance their performance. Have a look at the interactive for yourself to see what you need to be eating to become the next Philippe Coutinho or Roberto Firmino.