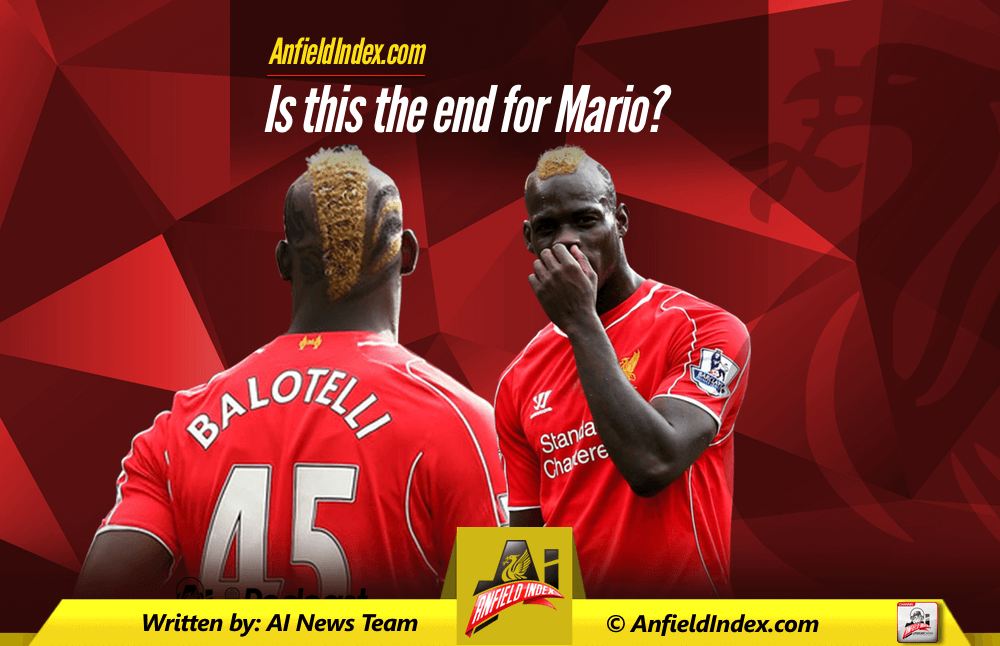 Is this the end for Mario?
One suspects that Mario Balotelli gazed upon Roberto Firmino with the green eyes of envy as the Brazilian attacker was cited as Liverpool's newest saviour following a £29 million move from Hoffenheim in June.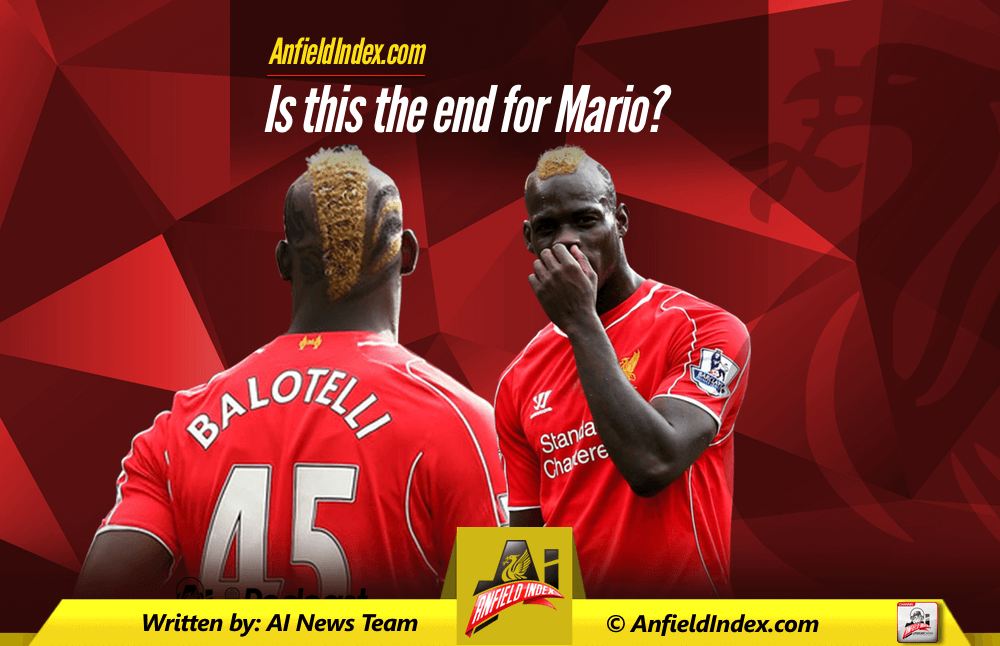 After a disappointing 2014-15, The Reds remain among the outsiders for a top four finish this time around. Brendan Rodgers had to make a big splash in the transfer market and the belief is that Firmino's arrival at Anfield will effectively spell the end of a dismal 12 months on Merseyside for Balotelli. The Italian's £16 million switch from AC Milan in the final weeks of last year's summer transfer window was greeted with muffled disapproval as opposed to the optimistic reception his South American counterpart received upon being confirmed a Liverpool player.

Wrong move
In the aftermath of losing Luis Suarez to Barcelona and Brendan Rodgers' desperation to sign a big name striker, Balotelli was the wrong answer to the equation facing the Liverpool boss as he sought to replace the goals and authority Suarez took with him to the Nou Camp.
Now, the Italian international could find himself fifth in the queue for a striking berth next term, behind Daniel Sturridge, Firmino, Danny Ings – acquired from Burnley for yet-to-be determined fee – and Rickie Lambert, as uncertainty begins to mount around his immediate future at Liverpool.
Overdue strike
An inability to find the back of the net on a frequent basis has certainly counted against him, taking until February – a run of 13 games – to register his first Premier League goal in a 3-2 victory over Tottenham, while his lack of intelligent movement and understanding of his role in relation to the 3-2-4-1 system favoured by Rodgers has culminated in him being deemed incompatible and utilised primarily as an impact substitute.
In that respect, Super Mario's is a painful case as there exists a player of immense talent behind the nonchalant character and inflammable temperament we've become accustomed to seeing since he first landed on English shores in 2010 with Manchester City. Thirty goals in 80 games while playing second fiddle to Sergio Aguero, Carlos Tevez and Edin Dzeko during two-and-a-half seasons at the Etihad Stadium is a measure of his gifts, mirroring that tally in the 54 appearances he made in 18 months with AC Milan prior to his surprise switch to Liverpool.
Now, with his future is looking less-than auspicious as he reaches yet another crossroads in his career at the tender age of 24. Liverpool, it's understood, are eager to move Balotelli off their wage bill and recoup as much of the £16m they paid to Milan to help offset the outlay on Firmino.
Huge potential
Balotelli, when the mood strikes, is a mercurial individual capable of lifting a crowd off its feet, but his struggle for consistency has plagued him across a career in which several high-profile managers have unsuccessfully tried to crack the unbreakable enigma that is Super Mario. Rodgers is the latest to try and fail, leaving the Italian stranded in a perpetual limbo.
The only irrefutable fact is that time has expired somewhat prematurely on Balotelli's career at Liverpool. His future, for the time being, will consist of a watching brief from the sidelines, gazing enviously at Firmino and contemplating what might have been.