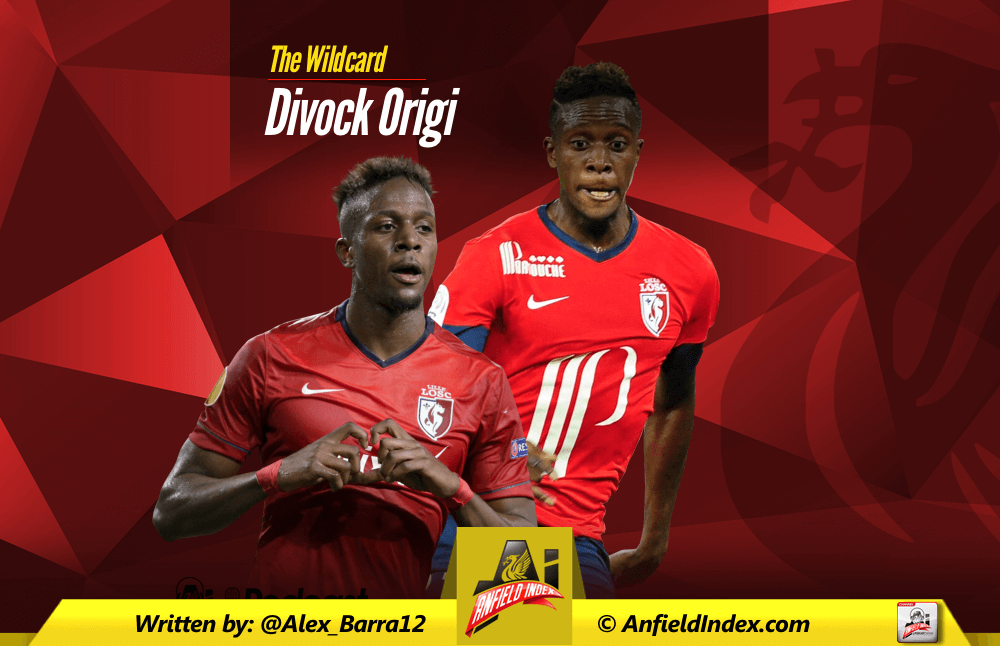 The Wildcard - Divock Origi
Amidst a congregation of voices and accumulation of opinions regarding the way in which Liverpool tackle the upcoming 2015/16 season; one which looks increasingly difficult with every rival reinforcement, much disputation has been given to the area up the front of the pitch, the one where Liverpool fans have both been spoiled and agitated in the likes of Luis Suarez, Fernando Torres, Andy Carroll and Andriy Voronin. The reader can assimilate the names to either the former or the latter; but the over-arching point is that the striker has been the focal point of many great Liverpool teams, and will supposedly be the crux of our success during the season.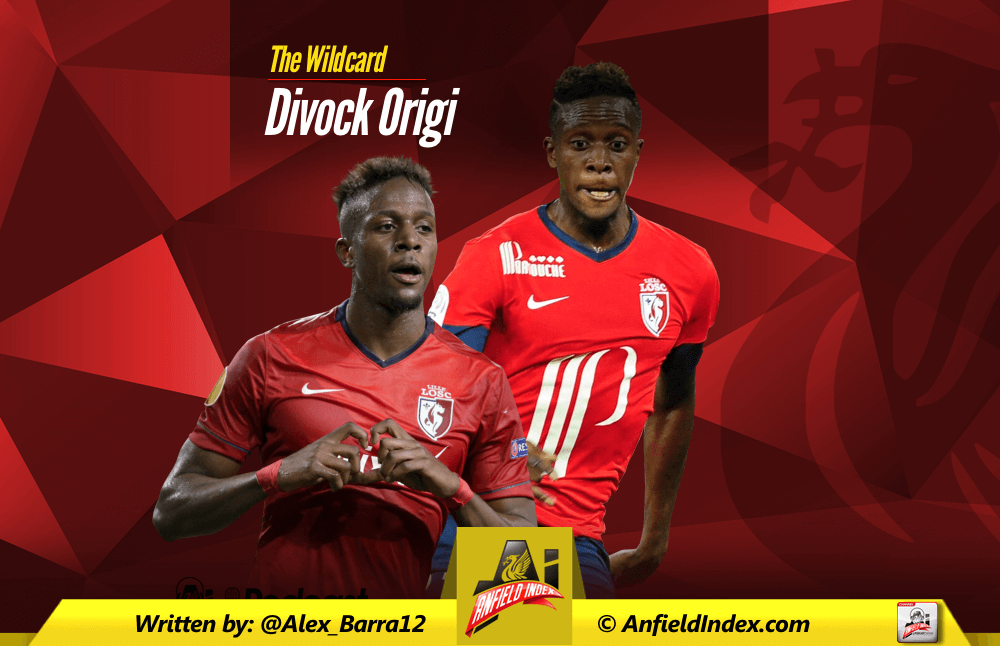 Though, with Christian Benteke, Alexandre Lacazette and Gonzalo Higuain on fans' radars, what about the options already at the club? What will their seasons entail? And more to the point; is the £10 million outlay on the 20 year-old Belgian striker who starred in Brazil 2014 going to recoup its worth in goals this season?

Well, to begin with. No. It won't.
The seeming entrance of a secondary striker to either complement or fill in for the injury-plagued Daniel Sturridge is indicative of Brendan Rodgers' plans for a contingency, but seemingly vague as to what that contingency is. In Christian Benteke, Liverpool would have a target man who's equally apt on the counter-attack, though is stifled by a slow, progressive, possession game. In a different vein, Daniel Sturridge is the best striker at the club, even with the introduction of Christian Benteke, and suits the talents of Phil Coutinho, Roberto Firmino and Lazar Markovic to a tee; especially in his finishing ability and his willingness to linkup with his fellow attackers, traits which Christian Benteke lacks. Finally, the addition of Alexandre Lacazette would improve the fluidity, movement, finishing, and overall football quality of Brendan Rodgers' side immeasurably, though the chances of seeing him in a red shirt next season are significantly lower than Origi's Belgian counterpart.
So, the question is where does the 20-year old Belgian in question fit in with all of this?
Divock Origi, having returned from his compulsory loan spell at Lille following a £10 million pound transfer to Liverpool in the Summer of 2014 – that in itself proceeding a remarkably impressive World Cup campaign for Belgium – is a project. The kind of striker that you can see glimpses of when the time is right, and see ugly sides of when the things don't go his way. Like most young strikers, Origi is offset by his need to develop certain aspects of his game; most notably his finishing, and his level of consistency.
It should also be noted that the consensus on strikers is that they take slightly longer to develop and mature than their wider counterparts; strikers usually hit their stride aged 23-26, though of course outliers exist in every scenario.
This would explain Rodgers' intention to keep Origi away from the pressures of being the main man in the side; something which he was plagued by at Lille during the 2014/15 season. At 20 ripe years of age, and with his partner-in-crime departing the shores of the French club during the summer, Lille were left with a dearth of front-men, and Origi suffered in the long-run.
Origi at Lille
The season prior Origi made 11 starts in Ligue 1, and prospered in his role to come off the bench and provide instantaneous impact, playing in unison with one of Salomon Kalou or Nolan Roux, neither of whom complemented him entirely, but did were enough to bring out the explosive movement and keen intelligence Origi possesses. Burdened with the starting role in 2014/15 however, Origi's development was stifled in a toxic environment. Granted, he asked for the responsibility upon Kalou's departure, but that was as much a show of courage as a plea for gametime; the management's failure to adequately replace Salomon Kalou left Lille without a focal point to work their 4-4-2 diamond, and left Origi without a striker to shadow, to feed off, to complement.
During his 17 game run without scoring, 12 games of which Origi started, Lille averaged less than one goal per game. Their entire side was appallingly poor, and perhaps if there were chances being created which didn't end up in the back of the net as a result of Origi's inaptitude, he could shoulder the portion of the blame. But the 20-year old, who encountered the perils of burdening a poor team's responsibility on his shoulders for the first time, found himself the scapegoat of the infuriated and, once again this term seems appropriate, toxic Lille supporters, being booed off of the pitch on numerous occasions, even in a 2-1 league victory over Lyon. It was born from frustration in the knowledge that their young striker was no longer to be theirs at season's end, and was not playing up to his full potential. They knew what he was capable of.
The Real Origi
And what is he capable of? Well that's easily seen from Origi's much more productive experience in Brazil, where he burst into the limelight, and from the prosperous occasions during his time at Lille.
In a performance similar to their 2-1 victory over Lyon in which Origi was unlucky not to score and was vilified for it, he netted a hattrick against Rennes and was celebrated as the returning hero. New signing Sofiane Boufal released Lille's restraints and allowed them to play with more panache and intent, and in turn released Origi's restraints, free from shouldering the responsibility of an increasingly poor team. Revitalised, re-invigorated, Origi netted a match-sealing goal against bitter rivals Lens, and finished the season with his resumed vigour and affluence as a supporting striker, similar to the form he displayed at Brazil 2014.
The World Cup in question, meanwhile, was Origi's breakthrough tournament. Replacing the ineffective Romelu Lukaku, Belgium were 1-0 down and in desperate need of rekindling the Red Devils' fire. Origi came on, played off of the last defender superbly (something Lukaku had failed to achieve in the first half) and Belgium ran out 2-1 winners. Then, against Russia, Origi once again replaced the ineffective Lukaku, and proceeded to score the only goal of the game. Similar performances against the USA and Argentina caught the attention of Liverpool, for whom he now has the chance to become a very special striker.
Liverpool's Wildcard
His strengths and numerous and varied; from strength in possession complemented by a tenacity to win the ball back to explosive pace over a short distance and terrific intelligence of movement, Origi's strengths are balanced out by the one weakness that none of his strengths are quite refined enough. Sure he has a fine set of tools, but none of them are yet sharpened enough to the point of instant impact, and that's fine, because he's only 20 years of age.
So the crux of the issue comes to the forefront; where does he fit in this season? It goes without saying that he shouldn't face the same problems as he did at Lille; Lille's scarcity of striking options is far from mirrored at Liverpool; currently Daniel Sturridge, Mario Balotelli, Fabio Borini, Rickie Lambert and Roberto Firmino all join the young Belgian as Rodgers' striking options, though it's expected that two of those names will be sold by the end of the window, and a shiny new front-man will be brought in for the aforementioned 'instant impact.'
With those names, it should be evidently clear that Origi will not only have time to settle, but the chance to prosper. Should Christian Benteke be introduced into the Liverpool first team setup with Daniel Sturridge's injury absence, he would offer something different, but Origi would offer the natural solution to the way Liverpool plays. He is a similar striker to Sturridge, but lacks the final touches to make him a starter.
Without a doubt he would make a tremendous secondary striker in a diamond; rather than being tasked with the brunt of the work in a lone-striker system, but his ability to feed off of World Class players like Eden Hazard and Kevin de Bruyne (something which Benteke hasn't managed to take advantage of in his time in the national side) means he should settle into the company of Phillipe Coutinho and Roberto Firmino rather nicely.
And so the summation comes to a finely composed point. All of the words currently littered across your screen are dependent on Origi being managed properly, as much as any player benefits from the support of their manager. Played correctly, and most importantly, given time, Divock Origi could become a tremendous success at Liverpool. Free from the burden of expectation, allowed the ability to make an impact off of the bench in a side not dependent on his exploits, and it could be a memorable season in the young Belgian's development.