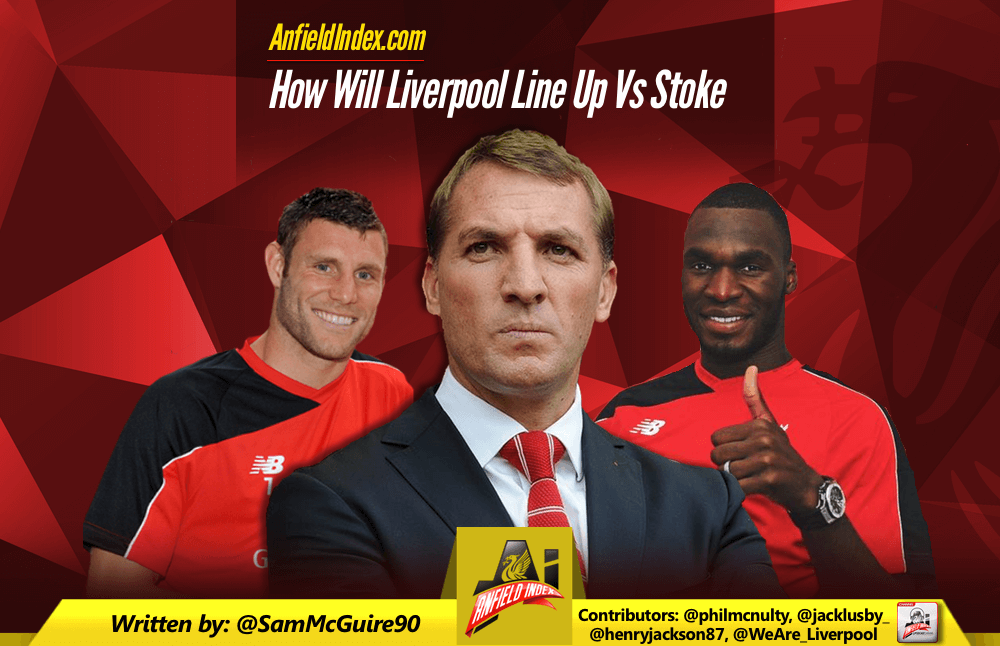 How will Liverpool Line-up vs Stoke?

With the season opener getting closer and many transfers completed already it's now when fans and journalists start looking at how the team may line up. Obviously injuries could play a part and new signings could happen but generally 99% of the players here now will be those in contention for a start against Stoke. With that in mind I decided to ask Phil McNulty, Chief Footballer writer for the BBC, Jack Lusby, a rival of mine for someone who writes the most articles in a week, Henry Jackson, a regular on This Is Anfield and Neil Poole, the editor of the We Are Liverpool fanzine to see how they think Liverpool will start with against Stoke.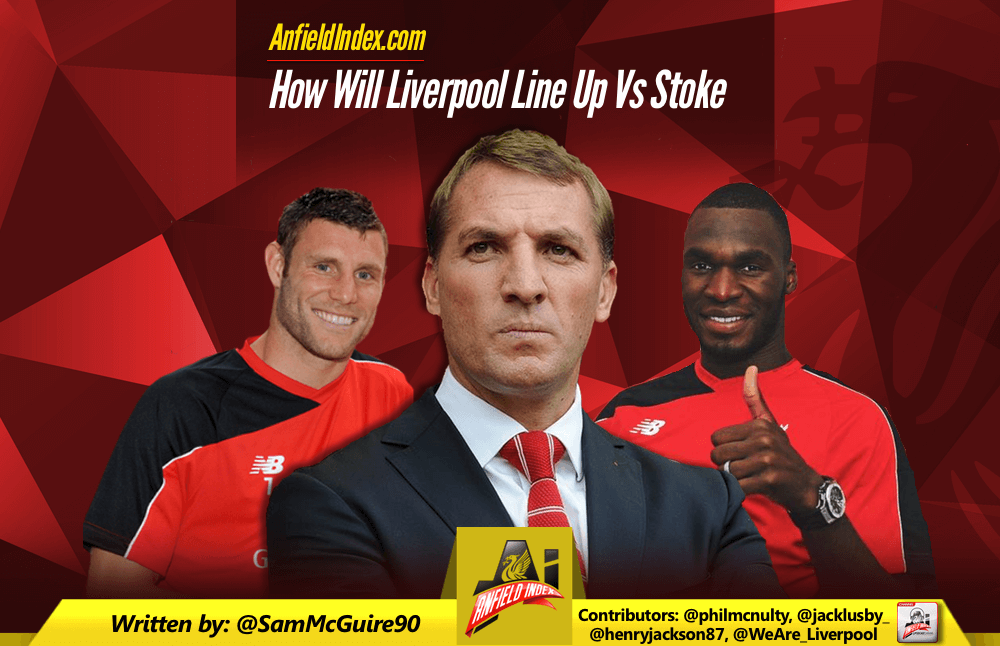 A decent group in my opinion. It's just a bit of fun but if they get it wrong I'd boycott all their articles in the future…
So let's see how these guys had lining up for Liverpool.
Phil McNulty's XI
When Phil originally replied to my email he had Firmino as the striker but he said if Benteke signed then he'd be the one leading the line. After the beating we took at Stoke on the end of last season then it looks like Phil assumes we'll play it a little safer with a workmen like side. Plug the wings up with Henderson and Lallana, with Coutinho dropping into midfield to make it a 5 man midfield at times. 4411 would be a rather tame formation of the ever changing Brendan Rodgers' Liverpool.
We Are Liverpool's XI
Neil thinks Brendan will go with Dejan 'danger' Lovren over Mamadou Sakho and Lallana getting the key role as number 10 in a 4231. This strikes me as a Brendan Rodgers team. Henderson and Milner as an energetic two in midfield with a creative three behind Benteke. Only change I could potentially see to this is Sakho in for Lovren but other than that I wouldn't be shocked to see this XI vs Stoke.
Henry Jackson's XI
Once again another realistic side here from Henry. The inclusion of Emre Can is one we'd probably like to see but perhaps it's a stretch. I like the Coutinho and Firmino positions as the two numbers 10's similar to how Liverpool lined up for parts last season. You'd like to think with Stoke being a possession based side now, the likes of Phil and Bob will press their defence and perhaps create chances for the Liverpool side.
Jack Lusby's XI
Jack was kind enough to send a write up with his team;
I've gone 4-2-3-1 here, because based on the players Liverpool have signed or are likely to sign it seems like Rodgers is opting for a single-striker system this season—there's no chance Liverpool can have so many attacking midfielders and not play as many as possible…
The back four speaks for itself. I'm hoping Rodgers sees sense and sticks with Sakho at centre-back, Skrtel is clearly his first choice and Clyne and Moreno are obvious choices at full-back.
Despite Firmino and Coutinho both missing out on the majority of pre-season, I can see Rodgers throwing them straight back in against Stoke. They are his key players, after all.
Perhaps the biggest call here is Can missing out, but given Milner and Henderson are essentially undroppable I can't see him starting here. 
Oh, and Benteke joining is inevitable, and he'll start over Ings and Origi, score a hat-trick and we'll all take back what we said all summer.
So there you have it. Jack has put his balls on the table and said Benteke will score a hattrick on his debut. Fairly easy to find on Twitter so be sure to direct the abuse to him!
Which of the 4 do you think is most likely, and which team would you like to see start vs Stoke? Let me know on Twitter or use the AnfieldIndex tactics board to create your own.